Podcast: Play in new window | Download | Embed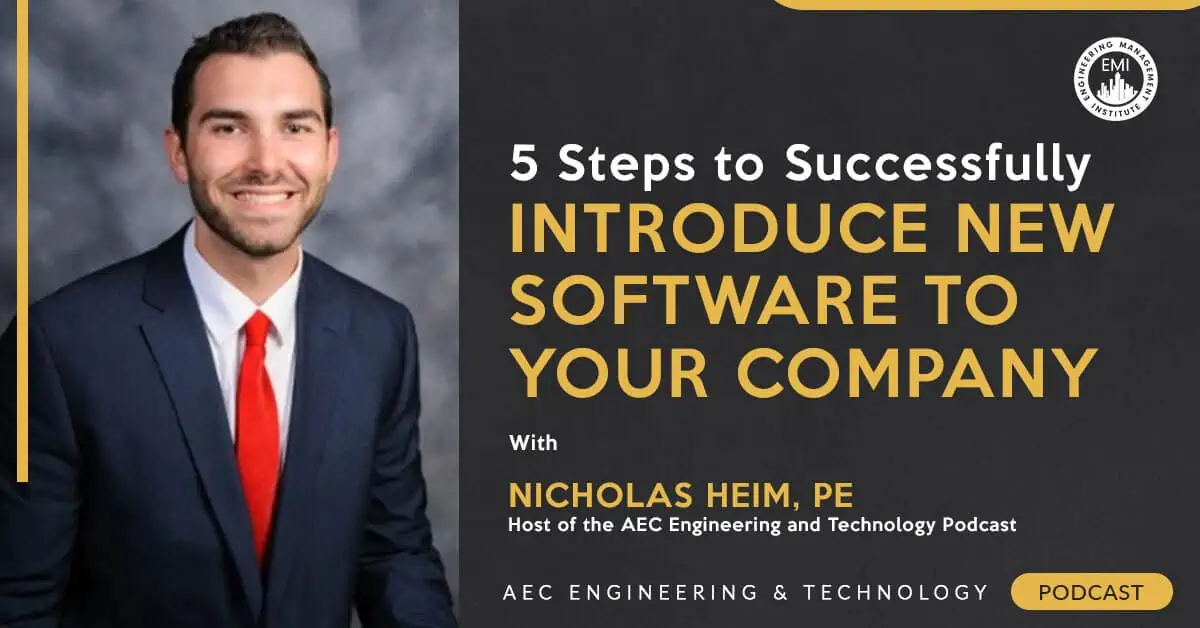 In this episode, I introduce you to the host of this show, Nick Heim, P.E., a field and virtual design and construction (or VDC) engineer at StructureCare, and we outline five steps that you can take to choose and introduce new software in your company.
Engineering Quotes:


Here Are 5 Steps to Successfully Introduce New Software to Your Company:
1. Identifying software that can make a difference. Envision what the business will look like in the next few years, and then find the technology to fit it.
"The most important part of making a business case to use new technology at your firm is to start with a problem, then point out the inefficiencies that technology is designed to improve. Tracking things such as expanding collaboration from Project Services teams to the field, or qualitative feedback such as a better client experience, can begin to make the technology a business decision rather than a nice-to-have." ~ Brian Vizarreta, Solutions Marketing Manager, StructionSite
"Start with the problem, then find the technology. Not the other way around. Then make sure to measure the impact for all parties involved." ~ Brian Vizarreta
2. Decide if that new software will be beneficial for you and a few people, or companywide. Looking for a multifunctional solution that will benefit many different areas in the engineering firm is key because it will be an easier sell to the decision-makers in the engineering firm.
3. Engage someone from that software company to help you map out the benefits that your company would realize from this new software, and if you can put that into monetary value, that would be best. Think like the decision-makers, understand what they are looking for, and provide them with the best data and information to help them decide.
"Socialize your efforts early and often. No one likes surprises and this way you get buy-in along the way to providing a solution that addresses the first bullet." ~ Bret Gardner, Enterprise Sales Executive at gNext, a SaaS Civil Infrastructure Management Platform
4. Find the right person from the software company that can help you in presenting the software and the benefits to your employers. Engage the software company and ask for a pilot to show how the new software can be applied in your engineering firm.
5. Make the pitch to your company. Know who your audience will be and conduct the presentation in a way that will best convey the value to them. Approach one of the decision-makers about the new software and present the information and data to them before the presentation. Having them be part of your presentation will be a great asset.
More Details in This Episode…

About Nick Heim, P.E.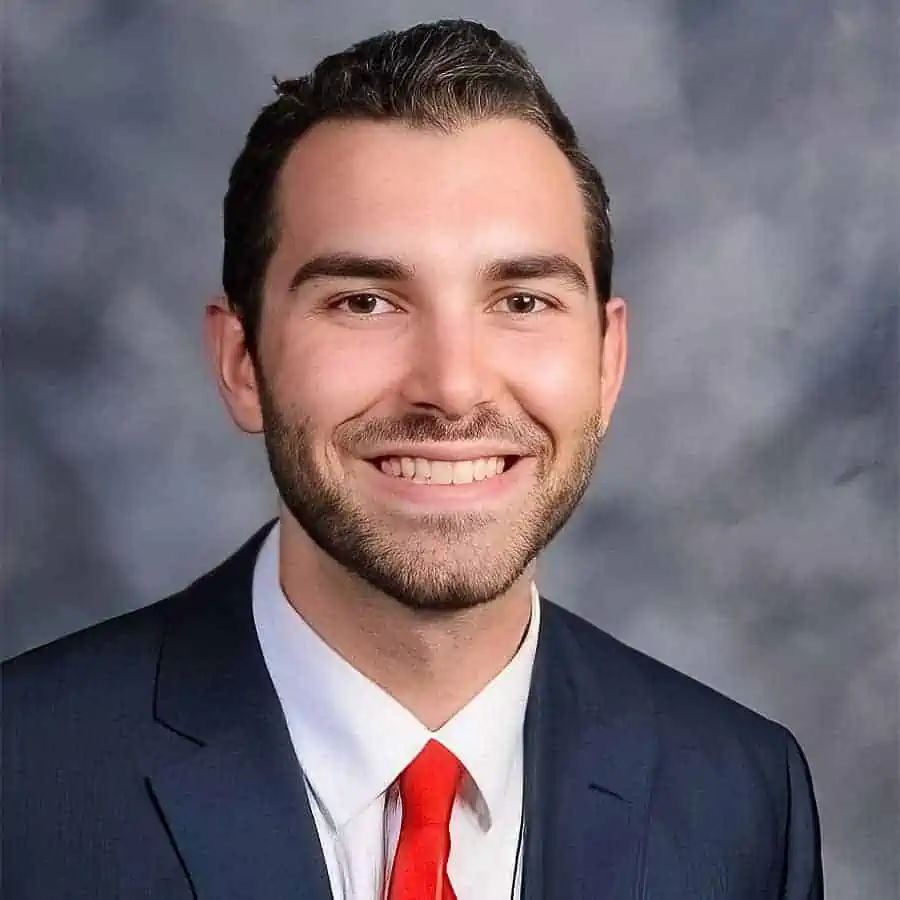 Nick is a field and VDC engineer at StructureCare, owner of Green House Property Management, and the host of the AEC Engineering and Technology Podcast. Nick's interests lie at the intersection between the built world and technology, and he can be found looking for the ever-changing answer to the question, "How can we do this better?" He can be found on LinkedIn, producing content about the use of technologies in his civil engineering career and small business.
Sources/References:
StructureCare
Connect with Nick Heim, P.E., on LinkedIn
This Episode Is Brought to You by Shingle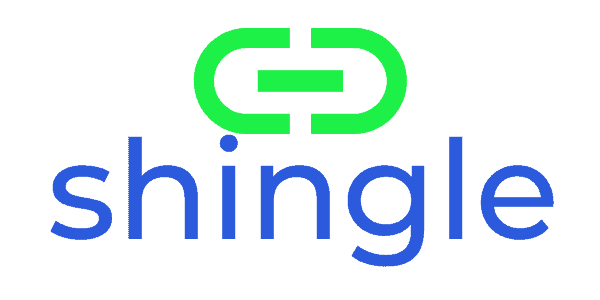 Built specifically for the flexibility required by both engineers and Architectural, Engineering, and Construction (AEC) firms, Shingle is a web platform that connects experienced, U.S.-accredited P.E.s and CAD professionals with AEC firms to complete short-duration tasks. Engineering firms with overflow work can easily engage with the engineers virtually on the platform without a timely hiring or tedious contracting process. With a focus on building long-term relationships between the engineers and AEC firms, Shingle's goal is to help firms access top engineers as needed and potentially for full-time employment. Find out more about Shingle and how to join the network as an engineer, CAD professional, or through an AEC firm by visiting shingleit.com.
We would love to hear any questions you might have or stories you can share on how you introduce new software to your company.
Please leave your comments, feedback, or questions in the section below.
To your success,
Anthony Fasano, P.E., LEED AP
Engineering Management Institute
Author of Engineer Your Own Success