Podcast: Play in new window | Download | Embed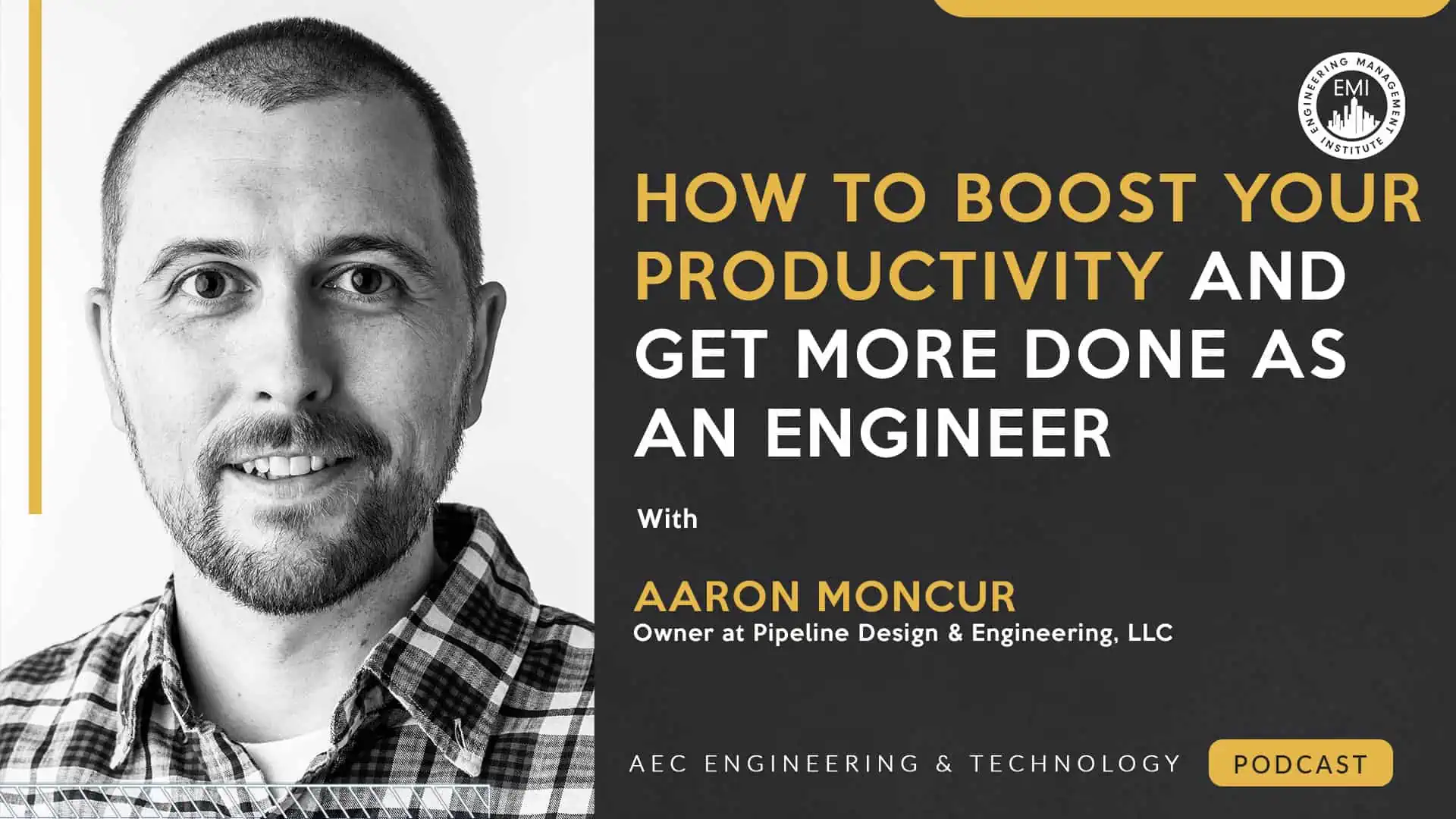 In this episode, I talk with Aaron Moncur, CEO and founder of Pipeline Design & Engineering about how to boost your productivity as an engineer, master time management, and honing effective communication skills. He also take us on his personal journey from being laid off to becoming a thriving business owner and explain how you can do it too!
***You can view the video version of this episode here.***
Engineering Quotes:


Here Are Some of the Questions I Ask Aaron:
Can you explain your process from generating an idea to executing it and eventually launching a product?
How do you maintain focus on your goals and stay productive both individually and as a team leader?
Do you have a specific time management system, like your system for lists, long-term goals, and short-term task planning, that you utilize?
What strategies do you use to ensure clear communication, resolve conflicts, and address any misunderstandings effectively?
Could you please share some insights into your experience of starting your own business after being laid off and provide advice for others in a similar situation?
Is the choice between being an employee and an entrepreneur a subjective decision that depends on individual preferences and fulfillment?
Do you have any advice for individuals aspiring to become entrepreneurs or pursue careers in mechanical engineering or product development?
Here Are Some Key Points Discussed in This Episode About How to Boost Your Productivity as an Engineer:
The product development process involves defining user needs, translating them into technical requirements, and creating rough concepts through sketching and 3D modeling. Prototypes are built and tested using various materials. Once validated, designs are detailed, manufacturing documentation is prepared, and the project is transferred to manufacturing. Creating reusable libraries and focusing on quick iterations are key efficiency measures in the process.
Clear goals and effective systems are essential for productivity and success. Define objectives, break them into manageable tasks, and use tools like reminders and lists. Regularly review goals, plan weekly schedules, and allocate time wisely.
Effective time management involves utilizing a calendar to schedule tasks and prioritizing them accordingly. Avoiding distractions by turning off notifications and creating focused work environments, whether in the office or at home, allows you to boost your productivity as an engineer. Delegating tasks whenever possible, particularly those that can be handled by others, enables individuals to concentrate on responsibilities that require their unique skills and expertise.
Conversations are important for effective communication. They help us understand, resolve conflicts, and make better decisions. Using questions instead of statements and being polite are crucial for positive interactions.
Experiencing job loss can lead to unexpected discoveries and personal growth. It emphasizes the significance of finding fulfillment through a sense of ownership and highlights the importance of reflecting on long-term goals and happiness before considering entrepreneurship.
Transitioning from a structured work environment to starting a personal business can bring about a shift in perspective. Dedicating yourself to a 60 to 70-hour week is driven by the autonomy and freedom that entrepreneurship provides. It is important to hire top talent early on because skilled individuals play a crucial role in building a successful business.
While technical skills are important for engineers, exceptional communication skills can significantly enhance career prospects. Good technical skills can take you far, but excellent communication skills have almost no limits in terms of career growth. Investing time in improving written and verbal communication, including tone and facial expressions, is crucial. Seeking exposure to new ideas through books, seminars, and podcasts can be highly beneficial. Learning CAD software like SolidWorks and programming, particularly Python, can greatly boost your productivity as an engineer and enable automation for engineers.
More Details in This Episode…

About the Guest: Aaron Moncur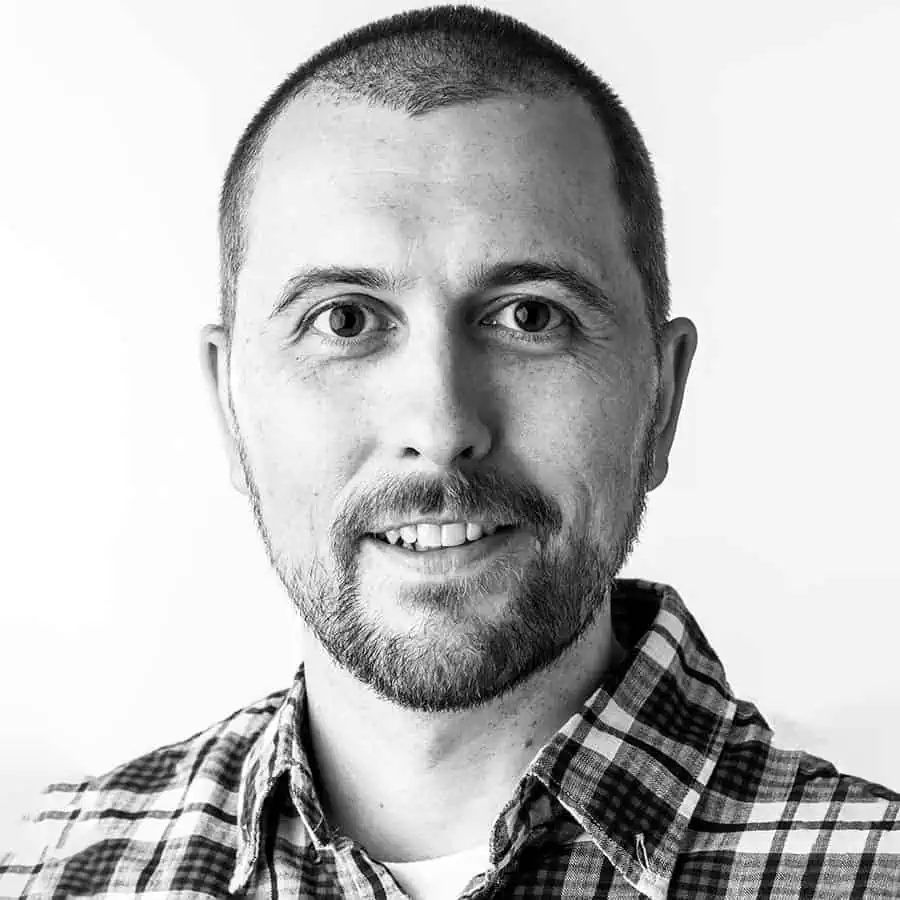 With 15+ years of professional experience and degrees in mechanical engineering (B.S.) and biomedical engineering (M.S.), Aaron has been involved in developing a wide range of hard goods products from simple consumer products such as iPhone cases to complex automated machinery for the medical device industry. With well over 10,000 hours of experience running CAD (SolidWorks) early in his career, his mechanical aptitude allowed him to progress to a top performer at the companies for which he worked. He has contributed not only as a senior design engineer but as a multi-disciplinary ninja producing photorealistic renderings for marketing, machining his prototypes (mill and lathe work), developing and executing test protocols, and building complex assemblies.
In 2009, Aaron founded Pipeline Design & Engineering. As his team grew, he eventually moved from his role as a design engineer into the role of product development manager, where he created the systems and processes Pipeline's growing team needed to stay organized and meet their customer's needs in a scalable fashion. After instituting dozens of proven design and management processes to fortify the company, he began focusing his time on sales and business development activities, fulfilling his role as owner and CEO of Pipeline. Aaron has matured into a leader who deeply values (and expects) to treat others with kindness and respect, a work environment governed by productivity, and processes that lead his team to order and organization.
About the Host: Nick Heim, P.E.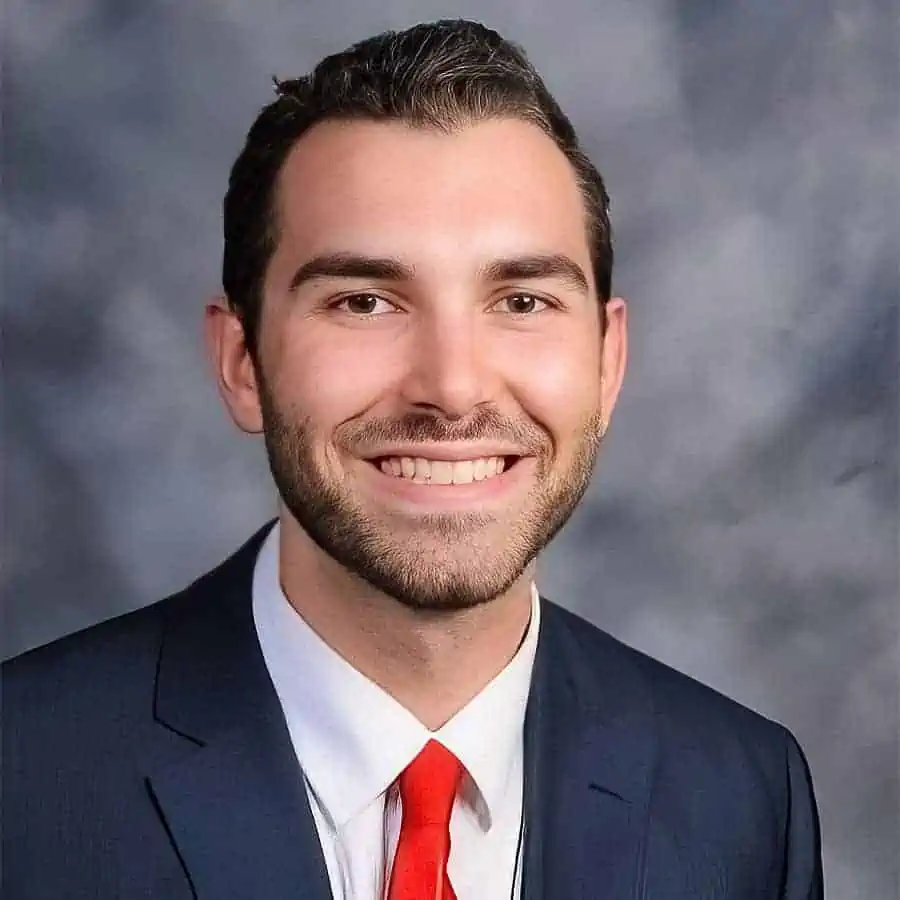 Nick is a field and VDC engineer at StructureCare, owner of Green House Property Management, and the host of the AEC Engineering and Technology Podcast. Nick's interests lie at the intersection between the built world and technology, and he can be found looking for the ever-changing answer to the question, "How can we do this better?" He can be found on LinkedIn, producing content about the use of technologies in his civil engineering career and small business.
Sources/References:
Pipeline Design & Engineering
SolidWorks
Python
Being an Engineer Podcast
Connect with Aaron Moncur on Linkedin
This Episode Is Brought to You by Tensar: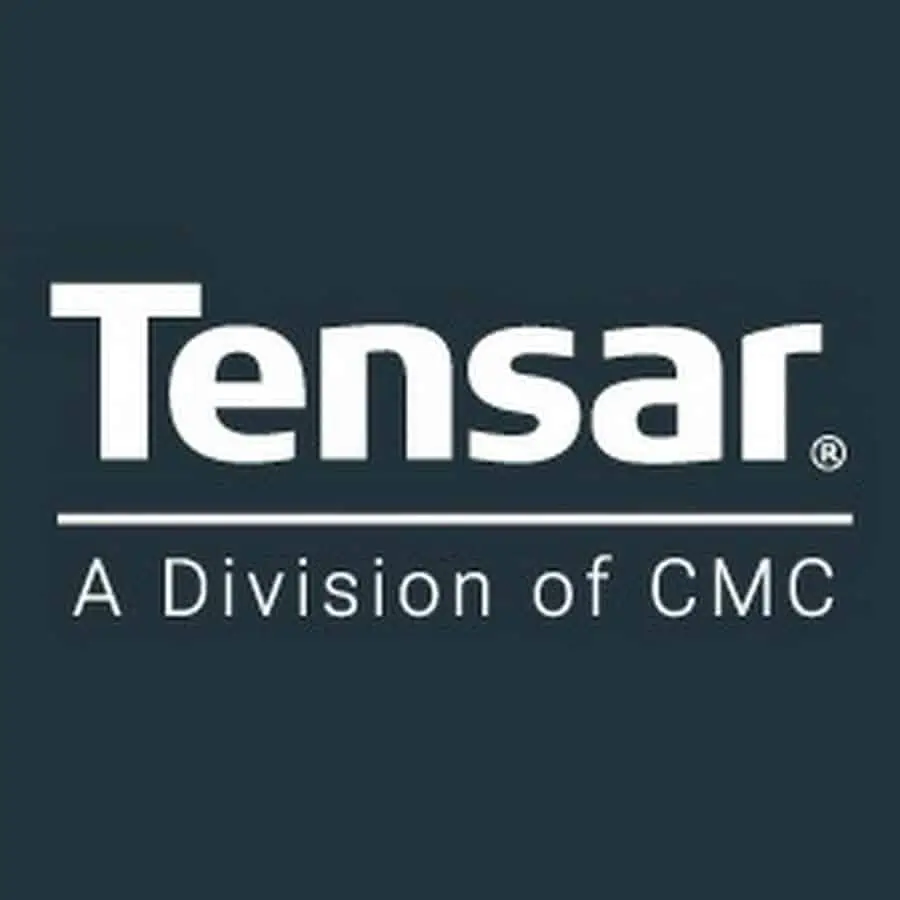 Tensar, a division of CMC, is a world-leading manufacturer and provider of ground stabilization and soil reinforcement solutions. Our innovative geogrid technology has benefited thousands of civil construction and engineering projects around the world for over 50 years. With our Tensar+ design software, you can design for higher performance and with greater confidence. Designers can export specifications that compare the benefits of Tensar geogrids with other soil stabilization methods. https://www.tensarplus.com
We would love to hear any questions you might have or stories you can share on the things you do to boost your productivity as an engineer.
Please leave your comments, feedback, or questions in the section below.
To your success,
Nick Heim, P.E.
Host of the AEC Engineering and Technology Podcast