Podcast: Play in new window | Download | Embed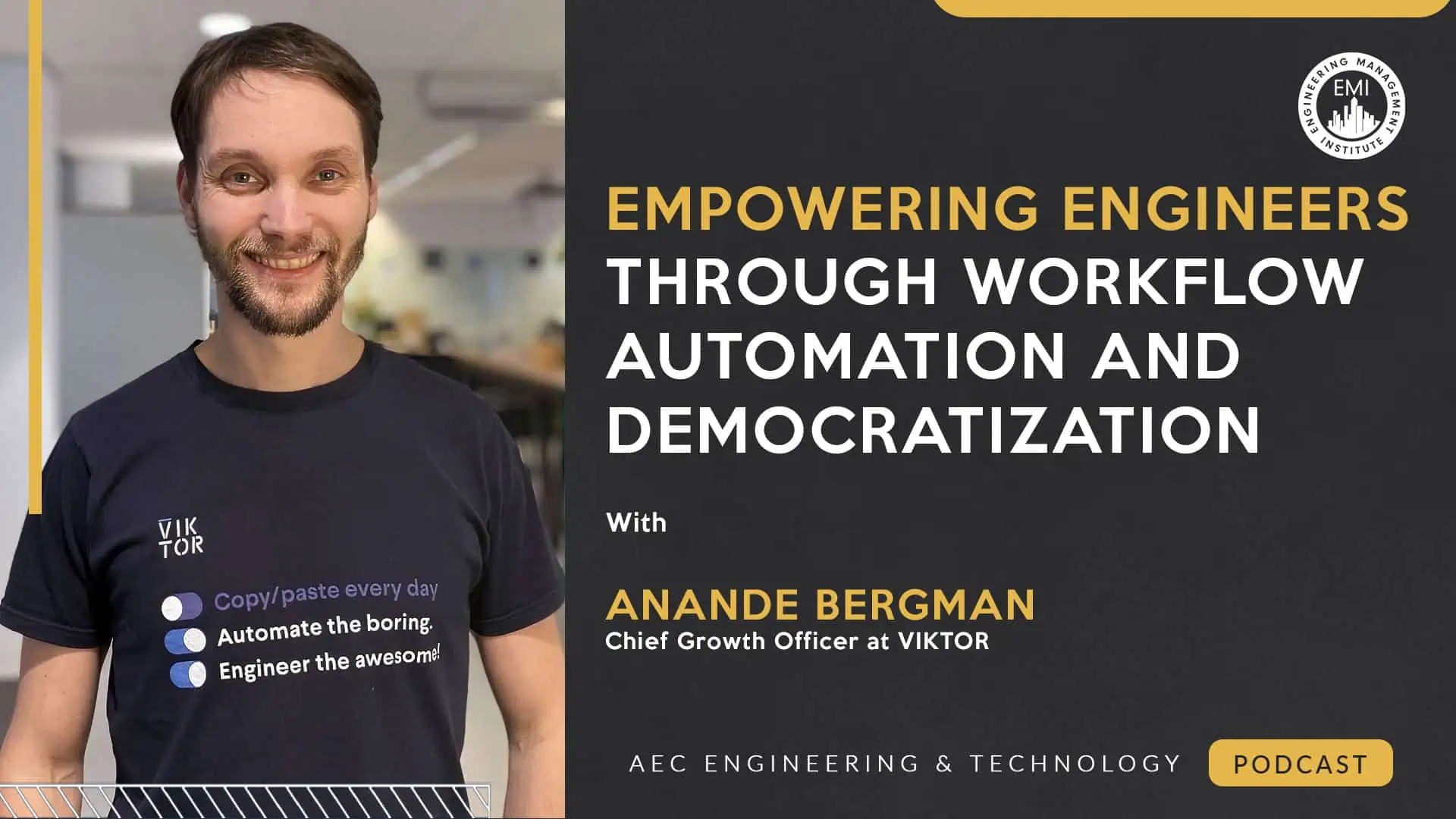 In this episode, I talk with Anande Bergman, one of the founding members and the Chief Growth Officer of VIKTOR, about workflow automation in design. He shares some valuable insights on the creation of VIKTOR, a one-of-a-kind automation tool, the significance of streamlining workflows through automation, the possible drawbacks, and his perspective on the future of design automation.
***You can view the video version of this episode here.***
Engineering Quotes:


Here Are Some of the Questions I Ask Anande:
What is the story behind VIKTOR?
What are the unique features or aspects of VIKTOR that set it apart from other automation design tools in the market?
How does VIKTOR simplify the process of communicating with computers to complete design automation tasks, and how does it leverage the logical thought process of engineers?
How would you describe your vision for design automation and why do you believe it's crucial to automate these workflows?
Can you provide a specific example of using design automation that can help users understand the details and how it can be applied to their specific use cases?
How do you handle edge cases and other challenges that users encounter when using design automation software?
Can you share some real-world scenarios where VIKTOR has been used and provide examples that you've seen from yourself, your colleagues, or customers?
How does using software to automate engineering calculations increase efficiency and productivity, ultimately benefiting material, time, scope, cost, and hundreds of people's jobs?
How can the use of sensors and machine learning models in engineering allow teams to free up time for other tasks and reduce constraints on their work?
What is the current state of design automation from your perspective, and what are you excited about in the future of the industry?
How can our audience learn more about you and your work with design automation tools?
Here Are Some Key Points Discussed in This Episode About Empowering Engineers Through Workflow Automation and Democratization:
The creation of VIKTOR was born out of frustration from repetitive tasks in structural engineering. Through automation, the team realized their expertise was in creating automation tools, leading to the development of a platform that allows engineers with some coding experience to create professional web applications and share them with their team and organization. VIKTOR's slogan, "Automate the boring, engineer the awesome," resonates with users who understand the value of automation in reducing repetitive tasks and freeing up time for more creative and fulfilling work.
One of the unique features of VIKTOR is its focus on empowering engineers to automate their work with an open and flexible system. Unlike other automation design tools that are niche or specific to a domain, VIKTOR enables users to integrate with other software platforms and the entire Python ecosystem. VIKTOR puts a strong emphasis on creating user-friendly tools that can be shared within a team or organization through a private app store, allowing for efficient collaboration and workflow automation.
VIKTOR's goal is to make automation accessible to everyone regardless of their programming skills. With basic Python training, even students were able to create successful projects using VIKTOR. This allows users to focus on their domain expertise without worrying about the technical aspects of automation.
The vision for design automation is to create a central system that integrates different disciplines and executes tasks automatically, allowing experts to focus on taking decisions based on analysis and knowledge instead of spending time running calculations. This will result in faster, more flexible, and better designs with reduced risk and safer materials.
Automating projects requires following a roadmap with 7 steps: digitalize, standardize processes, integrate, automate, optimize, distribute, and democratize. Each step is crucial for creating a successful automation project, and they involve both technical and people-related aspects. It is important to start small and involve the team to discuss the workflow and identify areas that can be improved.
When it comes to automation, it's important to be realistic and not try to automate everything, as this can be costly and time-consuming. Rather focus on creating tools that can solve most cases and provide flexibility for users to handle edge cases manually. This approach can lead to increased efficiency and productivity while also minimizing investment costs.
Automation tools have been successfully used in large-scale infrastructure projects to optimize structural engineering and reduce costs. These tools enable engineers to analyze data more efficiently and accurately, resulting in better designs and more cost-effective solutions. The development of centralized systems and apps for storing and accessing data has also helped to minimize errors and improve collaboration among colleagues. Such automation tools can deliver significant returns on investment for individual projects and should be considered more widely.
The use of software in engineering can have a significant impact on daily operations, as demonstrated by a company that created an app to optimize pile plans. By automating the system and using machine learning models to predict pile installation time based on soil properties, they were able to provide clients with a stronger, cheaper, and faster solution. This gave them a significant advantage over other companies in the industry.
Design automation allows engineers to unlock their full potential and make the best use of their knowledge without being constrained by time or other limitations, resulting in optimal outcomes.
The democratization of automation tools is an exciting movement that will enable people from all over the world to create and deploy their tools for free, leading to a collaborative sharing of knowledge and resources. This movement is also opening new opportunities for corporations to work together and create better digital tools at a lower cost. In addition, there is still great potential for artificial intelligence and engineering in construction that has yet to be fully explored.
More Details in This Episode…

About the Guest: Anande Bergman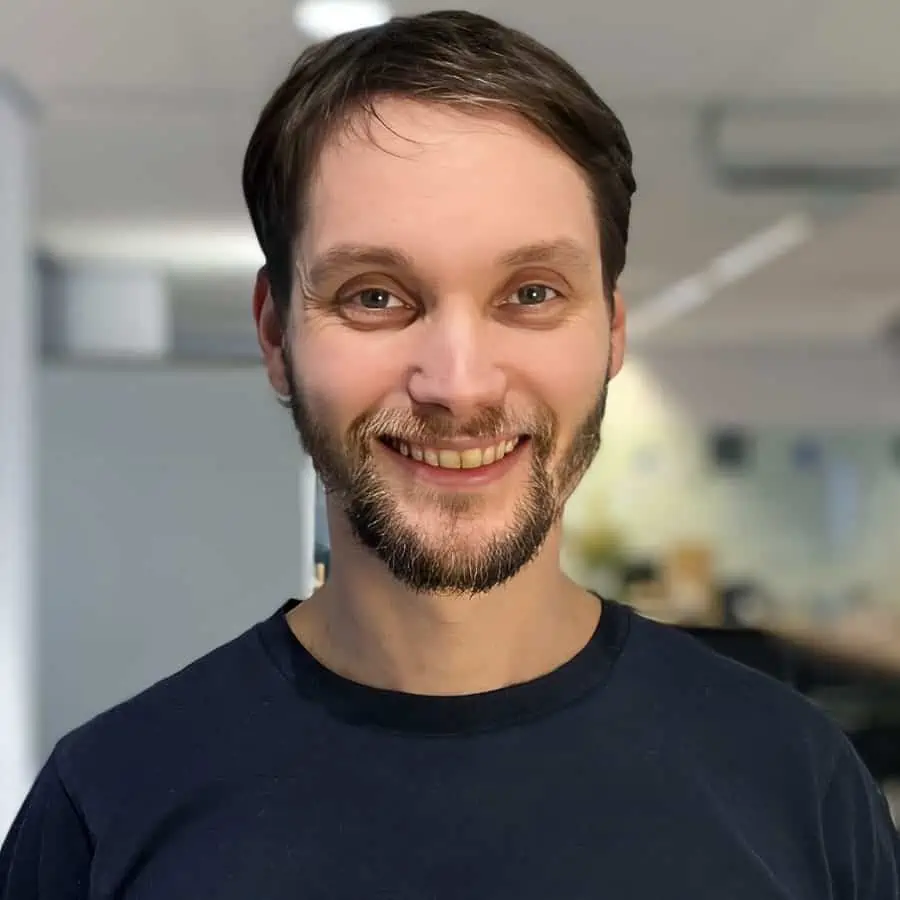 Anande Bergman is the Chief Growth Officer and part of the founding team of VIKTOR. He has a master's in aerospace engineering and more than 10 years of experience in workflow automation in structural engineering and manufacturing. Anande is passionate about technology and is a big Python and parametric design fan. His motto is: Automate the Boring. Engineer the Awesome!
About the Host: Nick Heim, P.E.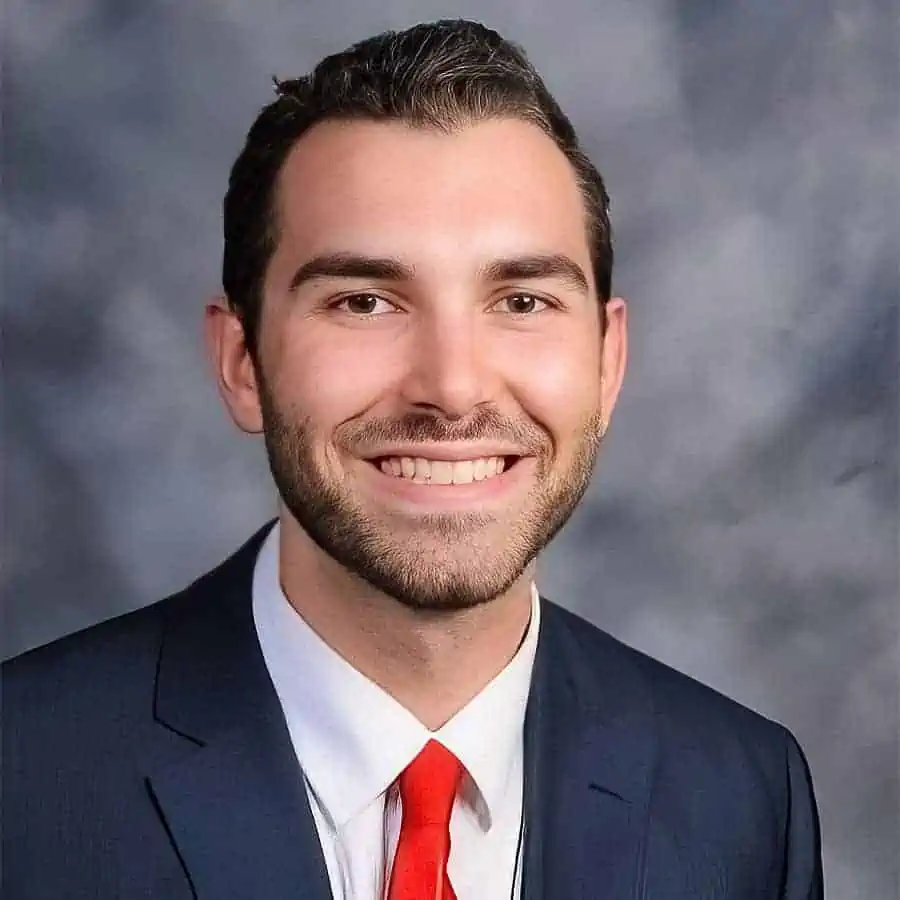 Nick is a field and VDC engineer at StructureCare, owner of Green House Property Management, and the host of the AEC Engineering and Technology Podcast. Nick's interests lie at the intersection between the built world and technology, and he can be found looking for the ever-changing answer to the question, "How can we do this better?" He can be found on LinkedIn, producing content about the use of technologies in his civil engineering career and small business.
Sources/References:
Connect with Anande Bergman on LinkedIn
Visit the VIKTOR website
The Future of Parametric Design is COLLABORATION (White Paper)
Parametric design in the Cloud for engineering and construction
We would love to hear any questions you might have or stories you can share on how you empower engineers through workflow automation and democratization.
Please leave your comments, feedback, or questions in the section below.
To your success,
Nick Heim, P.E.
Host of the AEC Engineering and Technology Podcast