This is a guest blog by Brian Tracy, P.E., CCM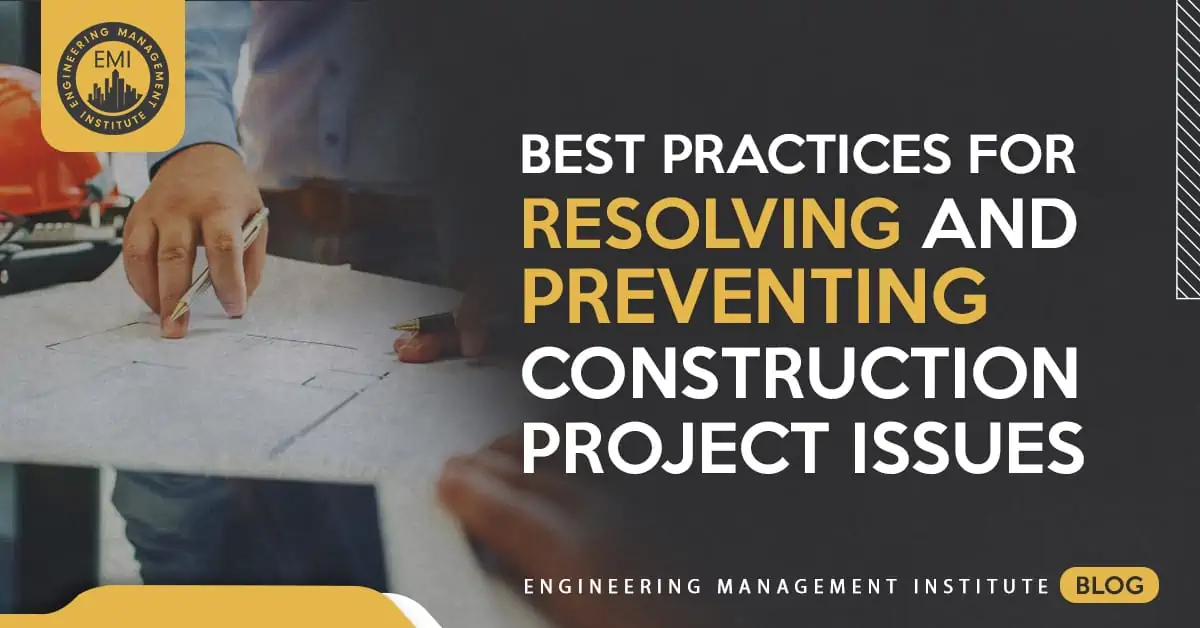 Nearly every project experiences some level of impact during its design and construction lifecycle. Many books (and even more court documents) have been written on the topic of change management in construction. This article presents a brief overview and best practices for civil engineers who find themselves serving in roles for owners, agencies, or leading project design or construction teams.
All members of a project team, including the owner, designer, construction manager, and builder, should endeavor to anticipate issues before they occur and prevent them from happening, or to mitigate issues as quickly as possible to minimize impact and maintain positive relations among all project stakeholders.
Contributing Factors
Construction is unique among industries in that every project is a prototype — no two are ever exactly the same. Even seemingly similar projects, such as chain stores and residential communities, are all built on different parcels of land that can contain any number of surprises below the surface. The nature of this work leads to the reality that the final product is never a perfect match to what was envisioned or designed.
The common causes of changes on construction projects include:
Unforeseen conditions (unsuitable soils, underground obstructions)

Owner additions to/reductions in scope

Design conflicts

External events (abnormal weather, supply chain disruptions, global pandemics)
Any of the above can cause the actual scope or schedule of work to differ from the terms of the original contract. When this occurs, the contractor may be entitled to additional time or money.  
Issue Resolution
Whether the precipitating event is due to owner direction or unforeseen conditions, the most productive path forward to resolving a potential cost or schedule impact is a collaborative approach to understand, document, and agree on the underlying attributes.
Review Contract Documents and Any Applicable Laws/Statutes
Each project contains its own specific legal framework for operating. Even when industry standard contracts are used, they are typically amended prior to execution. The first step in recognizing and preventing potential project impacts is to understand what may qualify for recovery as well as each party's obligations under the applicable clauses for proving notice, response, direction, and coordination. 
Document Existing Conditions
The best time to document an impact is at the moment that it is recognized. The immediate goal should be to capture a snapshot of the project as it exists at the beginning of the impacted period.  
This should include, at a minimum:
Complete jobsite photo documentation. Modern tools include aerial drone photography and interior 360-degree photo capture.

An up-to-date, as-built schedule.

A detailed listing of all direct and indirect costs to date.

An estimate of the earned revenue for each trade or schedule of value items.

Daily records of weather conditions, labor counts, and ongoing activities.

Quantification and location of all material and equipment stored on site.

Status and location of all material and equipment stored off site or in the manufacturing process.
Next, set up a documentation hub — a dedicated file storage solution for all existing conditions documentation as well as ongoing correspondence and other vital resources that may be needed to support claims.  
Determine Cost and Time Impacts From Event
Project teams should identify the specific impacts being experienced as well as the most likely method of quantifying these impacts for later recovery. It is recommended to follow industry-proven best practices such as those championed by AACE.
Depending on the severity and duration of an impact, specific steps that could be taken during the impacted period include:
Track discrete costs incurred as a direct result of the event.

Document the composition of teams on site for different scopes/trades prior to, during, and after the event.  

Calculate earned value by trade on a regular basis to demonstrate productivity trends.

Report status changes for equipment utilization and material deliveries.

Continue daily records and note progress and specific impacts.
As the affected period goes on, project parties should provide periodic updates to each other on the ongoing projected cost and schedule impacts, as well as mitigation measures that have been enacted. All communications and formal notices related to the event should conform to contract provisions and timelines and be filed to the documentation hub.
Resolve All Issues at the Project Level
On most projects, the majority of change requests are typically resolved amicably in a reasonable timeframe. Some issues may linger until the end of a project and be combined into a final negotiated agreement to close out the project. However, sometimes there are change requests that tend to be more difficult to resolve by the project teams.  
One of the contributing factors to the ongoing disagreement can sometimes be a difference of opinion on the underlying facts. The best practices noted above to accurately capture the conditions at the time of impact can go a long way toward establishing a single source of truth and creating an easier path to agreement.  
The most difficult claims to resolve are those where the parties all agree on the facts but differ on their interpretation of the contract terms and the entitlement for additional time or money. Most contracts specify a dispute resolution process the parties must follow, with steps for escalation if agreement is not reached. The ultimate resolution for these issues will eventually come via the courts or an arbitration panel, but the cost to both sides to pursue and defend a claim to this extent will often far exceed the value of the claim itself. Experience teaches that the cost of not settling should be factored into deliberations at each stage.
Issue Prevention
While all of the above advice will help to minimize the pain of a project impact, the best claim resolutions are the ones that are never needed in the first place. A proactive risk mitigation strategy should be in every manager's toolkit.
This strategy should be tailored to the specific conditions of each project. The management team should consider the types of risks that may be faced, including:
Construction: Inability of a contractor or subcontractor to perform

Economic: Cost escalation

Political: Disapproval of the required project permits

Physical: Subsurface conditions

Design: Project is not constructible

Environmental: Damage or delays from weather events

Safety: Injury to a worker or third party
For each type of risk, identify:
The likelihood of impact

The damage caused by this impact

The best party to manage the risk during the project
Taking the above into consideration, the project contract(s) should assign the management of each risk to the party best suited to control it. The risk mitigation tools can include insurance, financial contingencies, additional supervision, alternate means of work, detailed logistics and execution plans, and more.
Closing
Above all, open and timely communication is essential for the most effective resolution to all impacts a project will face. Project parties should seek to agree on the material facts and conditions, both at the onset of impact and at regular intervals until the changes to the work are completed.  
Finally, don't think that you have to go it alone. Many firms (perhaps even your own) employ teams of professionals in project management, risk analysis, and claims mitigation who can serve as resources to assist with any of the tasks discussed above. The early involvement of an expert can often save time, money, and preserve working relationships among all project parties.
About the Author Brian Tracy, P.E., CCM: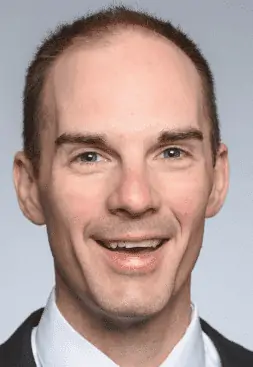 Brian's diverse experience includes education, healthcare, athletics, utilities, public, municipal, and transportation projects. He began his career with a world-renowned general contractor and then transitioned to owner's representation and program/project management roles, the combination of which has provided insight into the perspectives of all parties on a project. Brian has served on multiple large capital program teams, shaping the project approach and ensuring a successful process from concept through completion. He has also held roles in multiple firms to lead employee training, development, and technology management, and was an adjunct engineering professor for the University of Notre Dame. Brian has served as co-chair of the technology committee for the Construction Management Association of America (CMAA) since 2019 and has presented to national audiences on effective technology management. You can connect with Brian here.
I hope you enjoyed this week's post by guest author Brian Tracy, P.E., CCM. If you're interested in your firm possibly joining the Civil Engineering Collective, please contact us here or call us at 800-920-4007.
I hope you'll join us.
Anthony Fasano, P.E.
Engineering Management Institute
Author of Engineer Your Own Success