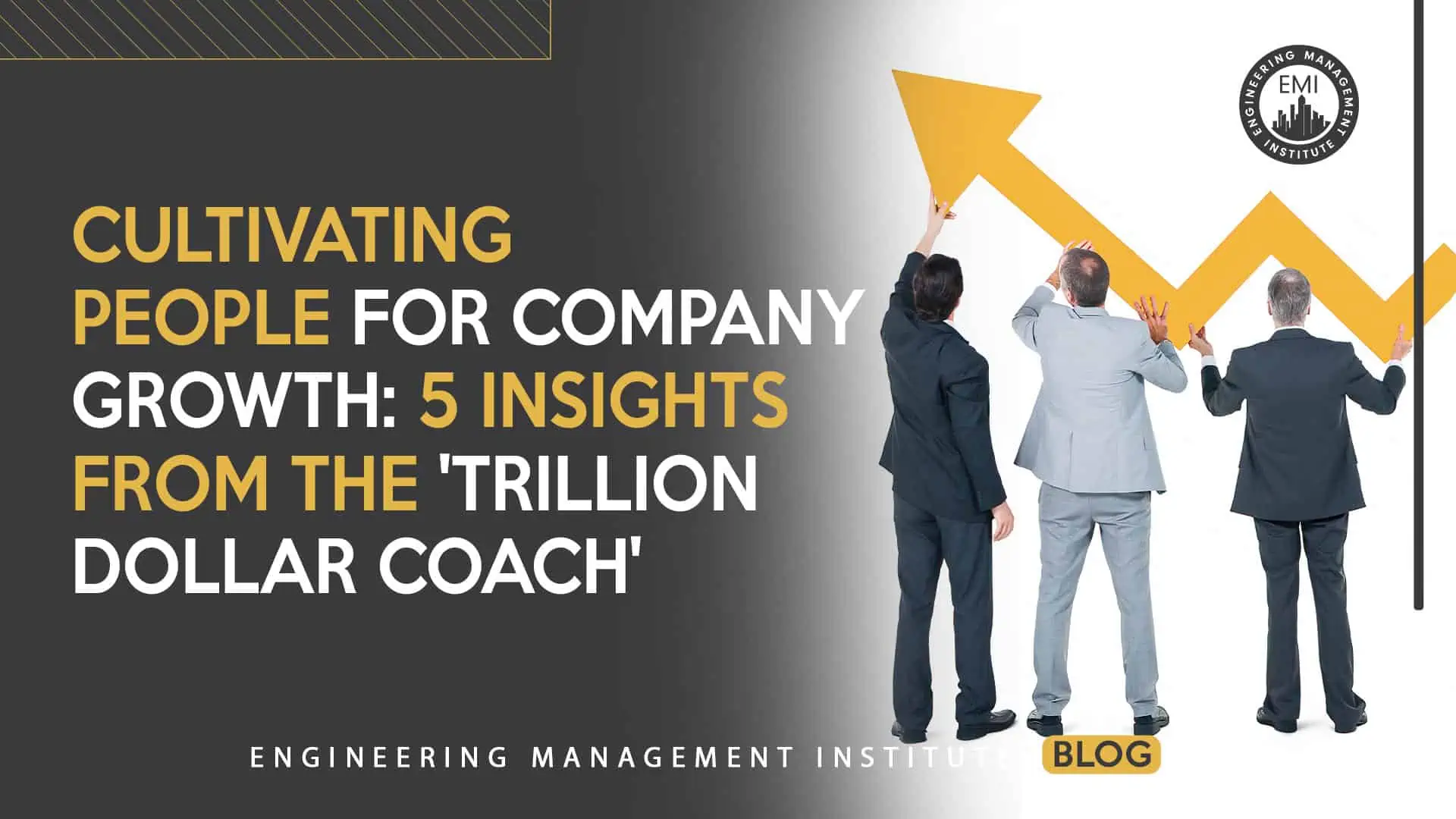 They called him the "Trillion Dollar Coach" because he coached executives at some of the largest companies in the world, including Google, Facebook, and Amazon, to name a few. I'd like to share one piece of key advice that he shared with those executives, who included Jeff Bezos and Steve Jobs, among others, and how this advice applies to engineering firms.
I recently shared the following in our Engineering Management Pulse, a column I send to engineering executives, learning, and HR professionals, on or about the first day of each month to help them best develop their most important resource, their people.
The story of Bill Campbell intrigued me, primarily because of my executive coaching training, but also because of his career. Bill Campbell was a high school and college football coach until age 39. Yes, age 39. He then decided to jump into the corporate world, only to become one of —if not the most — famous and successful executive coaches ever.
People refer to him as the "Trillion Dollar Coach" because companies such as Google, Facebook, Amazon, and others wouldn't have been close to as successful as they are without Campbell coaching their leaders.
What was the key piece of advice that Campbell shared with his clients? He told them that the top priority of any manager or leader should be the well-being and success of his or her people. He was so adamant about this philosophy that he developed what is known today as the It's the People manifesto, which I'd like to share here:
[Read more…] about Cultivating People for Company Growth: 5 Insights from the "Trillion Dollar Coach"