Podcast: Play in new window | Download | Embed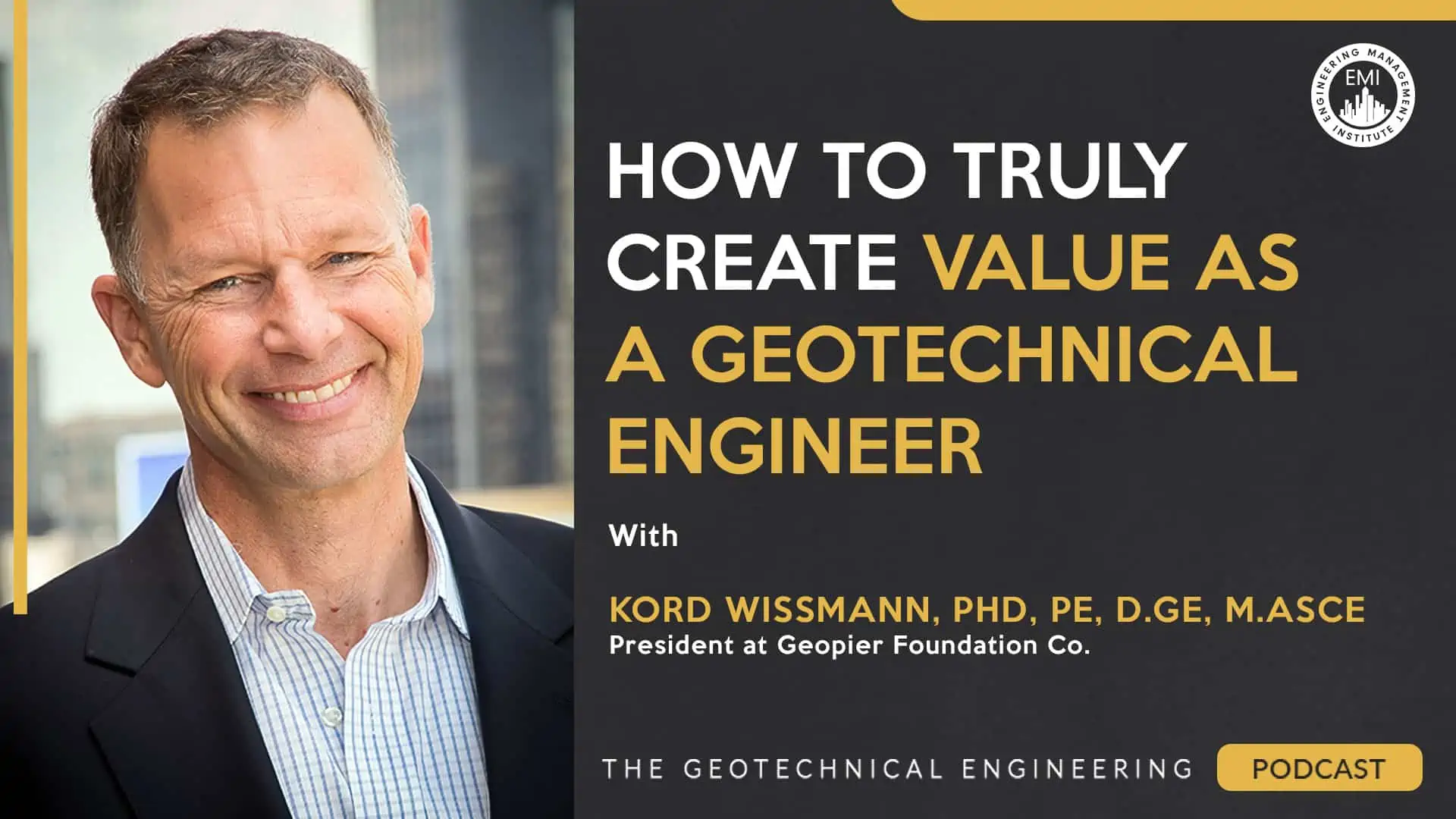 In this episode, we talk to Kord Wissmann, Ph.D., P.E., D.GE, M.ASCE,  the president of Geopier Foundations who has had a tremendous impact in the engineering industry, about how he believes geotechnical engineers can and should create value in the industry.
Engineering Quotes:

Here Are Some of the Questions We Ask Kord:
How has having a Ph.D. helped you in your engineering career?
Why do you think it is important to not only share your successes but also your failures as an engineering leader?
In a talk you gave at the GEO-PIT in Philadelphia in 2019, called GeoTransformation: Getting It All Back Again, you said: "To battle the forces of commoditization, one must provide services that are differentiated." What did you mean by that, and how does it relate to geotechnical engineering?
You are involved in various associations and committees. How has that experience helped grow your engineering career?
What technical skills do you think geotechnical engineers should master to create value for the industry?
What do you think the future holds for the geotechnical industry?
What final piece of advice would you like to give to geotechnical engineers out there?
Here Are Some of the Key Points Discussed About How to Truly Create Value as a Geotechnical Engineer:
[Read more…] about TGEP 67: How to Truly Create Value as a Geotechnical Engineer