Podcast: Play in new window | Download | Embed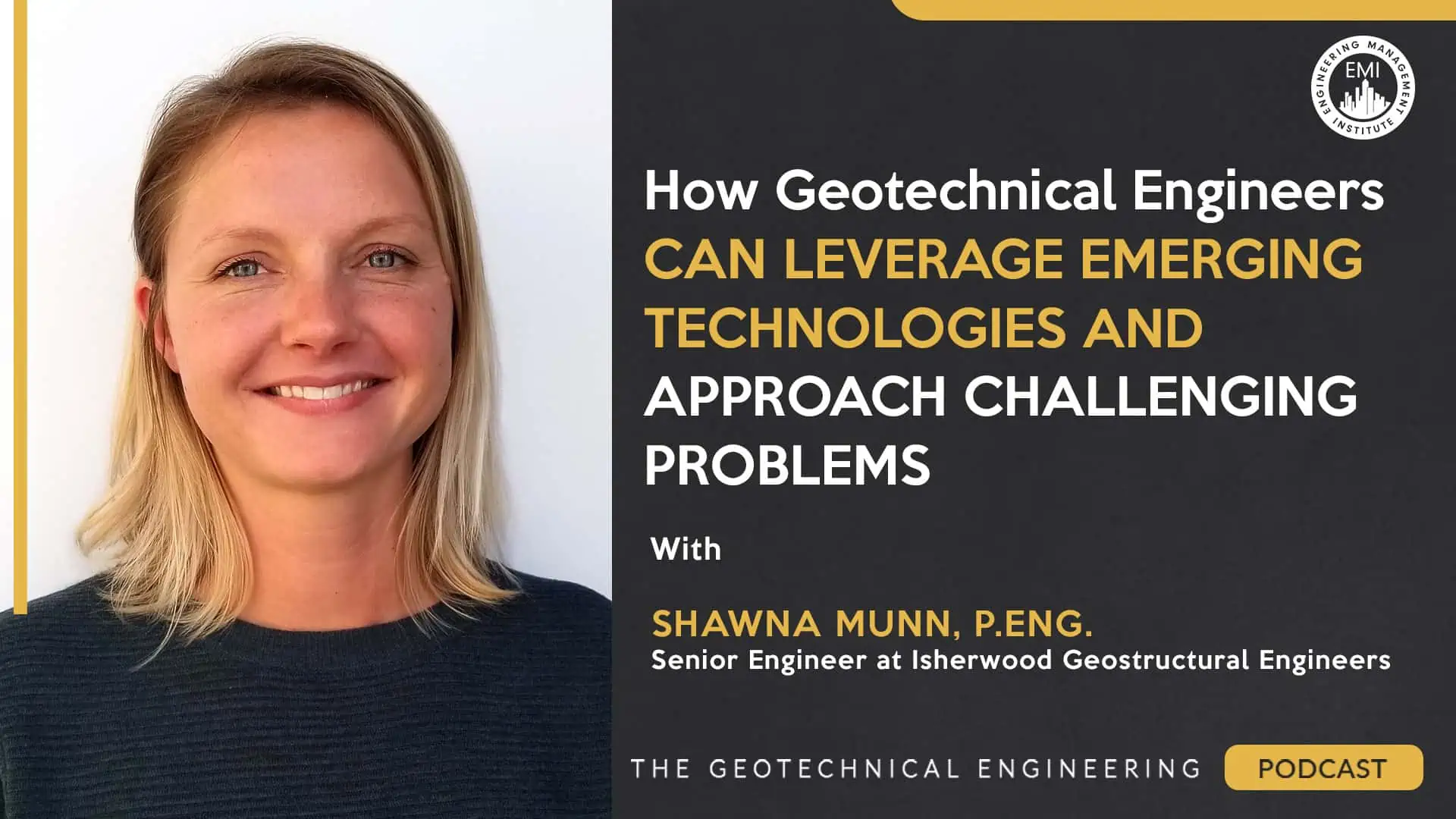 In this episode, we speak with Shawna Munn, P.Eng., a senior engineer at Isherwood Geostructural Engineers and a pioneering figure in geotechnical engineering who shares her expertise on tackling difficult problems and discovering innovative solutions, the importance of thinking outside the box, creative strategies for problem-solving, and how geotechnical engineers, especially women, can use emerging technologies to make a meaningful impact in the industry.
***You can view the video version for this episode here.***
Engineering Quotes:


Here Are Some of the Questions We Ask Shawna:
To address challenging problems in geotechnical engineering, why is thinking outside the box important?
Can you provide examples of situations where unconventional solutions were necessary and explain the significance of thinking outside the box in these cases?
What strategies do you use as a geotechnical engineer to find innovative solutions and think creatively outside of conventional approaches?
Could you describe a geotechnical project you worked on where conventional solutions were not feasible, and how you applied an unconventional approach to finding a solution?
Emerging technologies have altered the way we tackle complex problems. As a geotechnical engineer, how can you utilize these technologies to approach challenging issues in innovative ways and think outside the box?
What are some typical obstacles that prevent engineers from thinking creatively, and how can these obstacles be overcome?
As a woman in geotechnical engineering, how can you use your past successes and failures as a foundation for thinking outside the box and developing innovative solutions for future projects?
What final advice do you have for women in engineering?
Here Are Some of the Key Points Discussed About How Geotechnical Engineers Can Leverage Emerging Technologies and Approach Challenging Problems:
[Read more…] about TGEP 72: How Geotechnical Engineers Can Leverage Emerging Technologies and Approach Challenging Problems