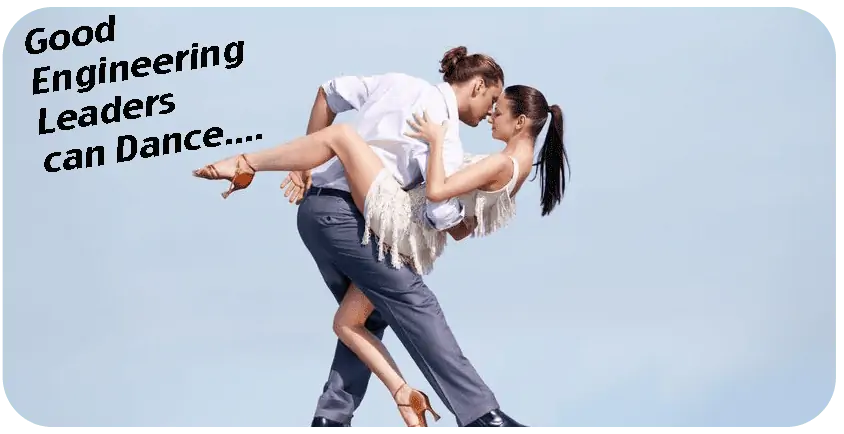 One of my goals this year is to spend an equal amount of time pursuing personal goals as I do professional goals, as in the past it has seemed that 75% or more of my efforts have been focused on my professional life. To that end, my wife and I have decided to take up dance lessons. We both like dancing, and the lessons ensure that we spend some time together, which isn't always easy between job responsibilities and our three young kids. We have learned many different dances so far, from Latin dances like the salsa and cha-cha to ballroom dances like the waltz, foxtrot and even the country two-step.
The most important thing I have learned about dancing is that it's all about the beat of the music. Regardless of what the song is or what era it is from, if you can hear the beat in the music, then you can determine which dance goes with that beat. For example, there are many songs to which you can do either a Latin dance or the rumba, but you wouldn't know that unless you can hear the beat.
What does this have to do with being a good engineering leader? Everything.
Think about it like this. As an engineer, you develop skills over time (or at least you should). Maybe you become a great communicator or you get really good at delegating or even business development. Then, as you are faced with "problems" – as all engineers are – you have to do two things:
Recognize the real issue. Similar to recognizing the beat in a song, as a leader you have to recognize the real issue when faced with a problem. Is the problem an unrealistic schedule set by the client, the fact that the design calculations were wrong, an external influence who does not want to see your project succeed? You must determine the real issue or you will never be able to solve the problem. For example, if you are struggling to get a project approved by a town board, you must figure out why. Is it a problem with your design? Is it a problem with the way you are presenting it? Is it a stubborn board member who has personal feelings against the project? Once you understand the real problem, then and only then can you move on to Step 2.
Utilize the proper skills to solve the problem. As I mentioned, in dancing, once you know the beat, you can select the right dance. Well, once you discover the real issue behind a problem, you can decide which skills to lean on to solve it. Let's continue with the example above, looking at each scenario:

There is a problem with your design. Once you have recognized this, you can work with the board members, your clients and your staff to modify your design to best accommodate all parties.
There is a problem with the way you are presenting it. If you recognize that your design is sound yet the way you are presenting it is not displaying its benefits, then you must figure out a way to better present it to those who will be approving it. It may simply be choosing different wording or some changes to your presentation materials and poster boards. It may be the tone of your voice or the use of some other communication skills that you have developed.
A stubborn board member has personal feelings against the project. This is a tough one, but if you identify this as the problem, then you can lean on your interpersonal skills to have a conversation with this individual and ask him or her what you can do to alleviate concerns. It may be as simple as providing a more user-friendly design, which may add some design costs to the project but ultimately get the project approved more quickly, benefitting your client in the long run.
I know dancing and engineering leadership seem very far apart, but to me this analogy was extremely powerful.
The key is that you must develop your core skills, so that when you do recognize issues, you have the tools you need to resolve them in your leadership toolbox.
Please share your thoughts below on project/client problems that you have identified and resolved. If comfortable, provide some details of the steps you took to resolve them. I look forward to reading your comments.
To your success,
Anthony Fasano, PE, LEED AP
Engineering Management Institute
Author of Engineer Your Own Success