How to Do Business Development Online for Civil Engineering Companies…
Podcast: Play in new window | Download | Embed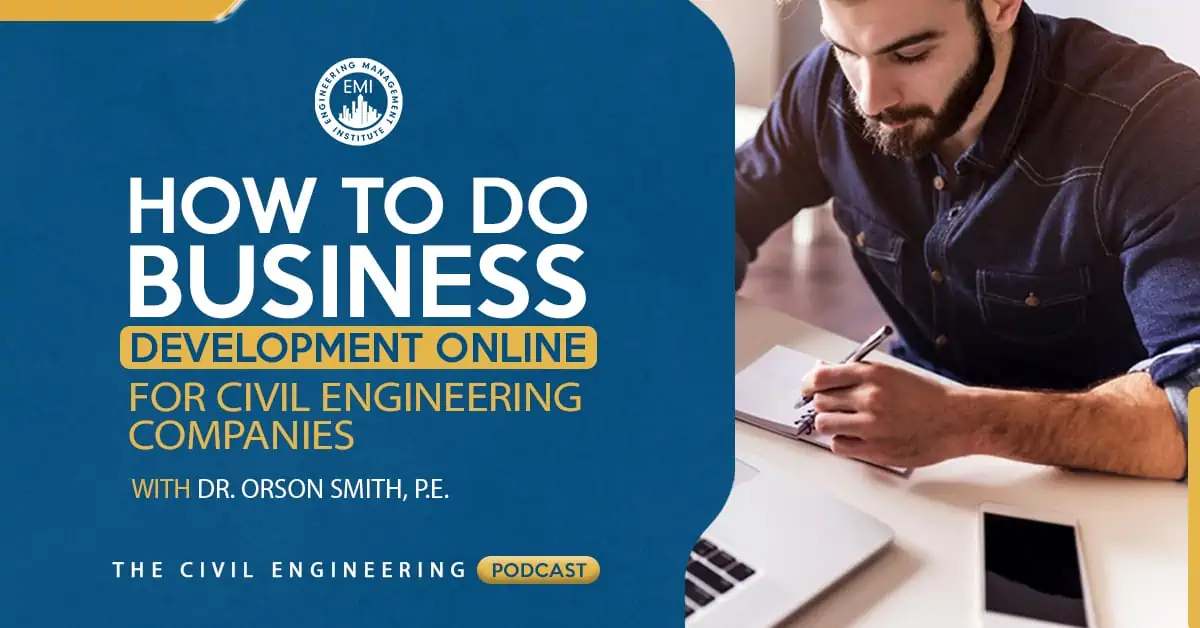 In episode 053 of The Civil Engineering Podcast, I talk with Jason Mlicki, a Marketing Consultant at Rattleback, about how civil engineering companies can do business development online and potentially get more clients through Google than using traditional business development strategies.
Here are some of the questions I ask Jason during this episode:
Tell us more about understanding the client buying process.
What do you mean by building a market?
How do you map the stages of your buying process to your digital marketing efforts?
How can civil engineering companies develop the content they need to get found online?
What are some practical and actionable SEO advice for civil engineers?
Tell us about understanding where website traffic really comes from.
Engineering Quotes




Here are some key points discussed on business development for civil engineering companies:
Most of what we think of as marketing only applies towards the tail end of a client's buying process.
If you want to build a market, then you must have the ability to categorically understand systemic client problems, categorize them and turn them into high-quality thought leadership content that essentially maps your solutions to those problems.
Marketing is about a fundamental understanding of client needs and mapping solutions to them.
If a client has a problem and they don't know who you are, your marketing should be able to close the loop and connect you to them.
Learn to be a better listener. Do not always articulate what the client needs, listen to what the client is saying firstly.
If you want to attract clients online, you need a whole body of content that is all about your clients and their problems. The content should be expressing your knowledge, your unique point of view and your perspective on the markets you serve as well as mapping the problems that your client face with the expertise and the solutions you have that you can solve those problems.  Many civil engineering companies do not take this approach.
In Business development, you have to believe you have the expertise, provide evidence of that expertise and know that you are not actually an expert unless Google says you are.
If you want to be found online you have to produce a consistent flow of useful content online and make sure that Google understands what your content is about.
Three of the most important aspects of good search engine optimization (SEO) on a webpage are:

Page title
Page URL
Headline of the page

Be specific in the content that you are writing about as this is a really an important representation of who you are.
Google is the closest thing you have to mass market advertising. Google has the ability to deliver 6 times the potential of volume to your site over anything else you may do.  Most civil engineering companies don't know this or don't leverage this.
There is a direct relationship between google delivering your firm as an answer to a question and the belief set that you are the expert.
If we don't understand the importance of being found, then we are potentially putting our reputation at risk.
More details in this episode…
About Jason Mlicki:
Jason spends most of his time looking for better ways to market engineering and consulting firms. He talks to a lot of marketers and leaders. and asks a lot of questions and he pulls out insights he can use to help his clients, and his team, get better. He received his MBA from The Ohio State University and his undergraduate degree is in Mathematics. Much of what he learned in college, he uses to develop the strategy models that govern their work.
His most important job is connecting Rattleback with clients who have a burning desire to approach their marketing in new, more effective ways. After that, he works to ensure that they have the right people and knowledge to make it happen. And, a few times a year, he speaks at industry events to share what they've learned along the way.
Jason was a featured speaker at KA Connect 2014 in San Francisco. Over the years, he has spoken at the Association of Management Consulting Firms (3x), KA Connect (2x), the Society for Marketing Professional Services (over 20x through local chapters, regional conferences, and the national Build Business event), ACEC, the ROG Growth & Ownership Conference, the Direct Marketing Association, and at our their own signature event, "Profiting from Thought Leadership."
You can learn more about Jason at his website.
Sources/References:
Creating Bridges From Thought Leadership Into Your Practice
Balancing Marketing and Business Development in Professional Services
Rattleback
TCEP 014: Write Winning A/E/C Proposals with Jim Rogers – The Civil Engineering Podcast
This episode is brought to you by PPI, the leader of civil engineering FE or PE exam preparations. Use promo code CIVIL for 20% discount at PPI2Pass.com/coach.
Books mentioned in this episode: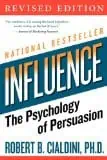 Prosperity in The Age of Decline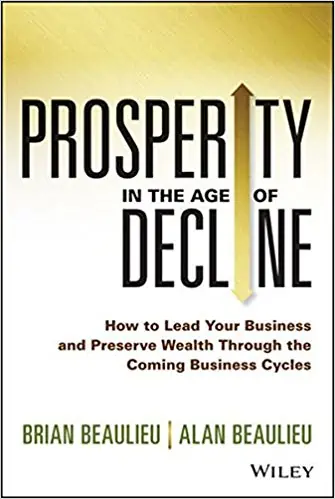 Please leave your comments or questions in the section below on how to do business development online for civil engineering companies.
To your success,
Anthony Fasano, PE, LEED AP
Engineering Management Institute
Author of Engineer Your Own Success