This is a guest blog by Mike Burns, PE, PgMP, DBIA
Previously, we discussed the importance of your voice as an industry and community integrator: Who Knows What You Know? — Your Voice Matters! Taking this guidance an important step further, I encourage you to move from managing people to empowering leadership from every vantage point, as our ability to deliver complex solutions in a timely manner necessitates an artful migration of diverse perspectives into inclusive solutions.
Infrastructure projects are inherently local and therefore unique, necessitating a patient combination of political savvy and technical expertise to move from policy expectations to project implementation. At each step, we must acknowledge, explore, and address ever-changing stakeholder wants and needs. Our ability to artfully migrate these evolving demands into sustainable, resilient, and equitable community solutions requires dispersed leadership. This is a concept that is at the heart of Progressive Design-Build , which seeks to empower robust communications as leadership ebbs and flows across an evolving set of teams.
Always benefitting from a historical perspective, we must note that our migration to Progressive Design-Build, an approach that sets the stage for broader Public Private Partnership (P3) success, emerged as we moved from master builders driving complicated projects through a period of polarizing specialization. As an AEC professional benefitting from your specialized skills, it is your team's success and failures, your current knowledge, and your ability to continuously learn that sets the stage for the delivery of transformational projects.

David Brooks' recent article, America Is Having a Moral Convulsion, provides an historic context for the United States' current existential crisis. Respecting that communities across the globe are facing their own dramatic shifts as COVID-19 exacerbates a decade of socio-economic turmoil, I remain optimistic that infrastructure investments done right can be the heart of recovery, setting the stage for broader regenerative community solutions.
Yet our ability to do so requires that you play a leadership role in your community, company, and industry organization, defining a culture that sustains, as Mr. Brooks notes, spontaneous sociability: "High-trust societies have what Fukuyama calls spontaneous sociability. People are able to organize more quickly, initiate action, and sacrifice for the common good."
Acknowledging the depth and breadth of laypersons, technical experts, and craftspeople required to deliver an infrastructure project, I'd suggest that every member of our teams can and should lead. This inclusive concept comfortably moves us from managing people to empowering aspirational solutions. In my experience, this concept of "spontaneous sociability" emerges as we:
Engage: Be present and available, enabling broad communication channels with accessible feedback loops.
Empathize: Actively explore varied perspectives, allowing your teammates to confidently address unique positions.
Teach: Share your expertise, patiently exposing opportunities and constraints essential for your project and community.
Learn, Learn, Learn: Actively merge your expertise into the broader solution, establishing confidence in your team's roadmap to success.
Leadership is not a title — it is a perspective. You are already leading, I am confident of that. Be patient with yourself and others as you explore opportunities to broaden the impact of your voice. Be well!
About the Author Mike Burns PE, PgMP, DBIA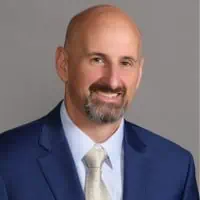 Mike's 27-year career has included planning, design, construction, and finance roles across a broad set of public and private development projects. His empathetic leadership style and program management experiences honed his understanding of complex governance and economic models, deepening his enthusiasm for leading teams delivering sustainable infrastructure in our communities.You can learn more about Mike here. 
"Cultures Thrive, Tasks Come and Go." ~ Mike Burns PE, PgMP, DBIA
We would love to hear any questions you might have or stories you might share about your perspective on leadership. 
Please leave your comments, feedback or questions in the section below.
To your success,
Anthony Fasano, PE, LEED AP
Engineering Management Institute
Author of Engineer Your Own Success