Podcast: Play in new window | Download | Embed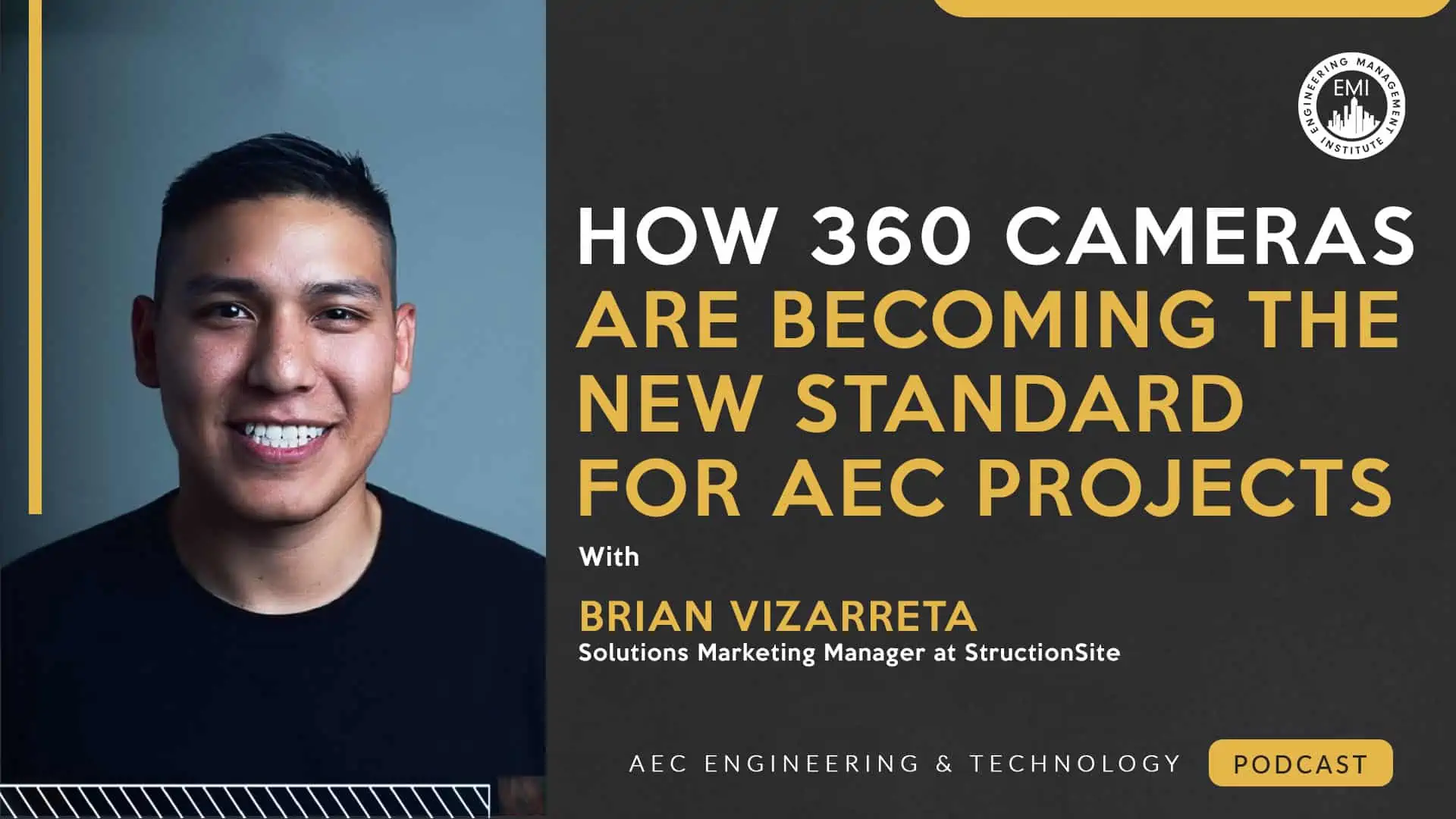 In this episode, I talk to Brian Vizarreta, construction tech and marketing manager with StructionSite, about how 360-cameras are becoming the new standard for AEC projects and the impact it has on architectural and engineering projects.
Engineering Quotes:


Here Are Some of the Questions I Ask Brian:
Can you please tell our listeners about yourself and what you do daily?
How can 360-cameras make an impact on architectural and engineering projects?
How do you approach projects with the problem and then apply the correct technology for it?
How do you scale an internal technology program?
What implementation strategy would you suggest to field teams for successful product implementation?
How is the data being used in ways that were not always possible before?
How important do you deem feedback to the clients and how can companies create a feedback loop to track the return on investment?
Do you have any thoughts on best practices for bringing your product into a company?
What strategy are you using to market your product up to company operations levels?
What advice would you like to give our listeners?
Here Are Some Key Points Discussed in This Episode About How 360-Cameras Are Becoming the New Standard for AEC Projects:
[Read more…] about AECT 005: How 360-Cameras Are Becoming the New Standard for AEC Projects