Podcast: Play in new window | Download | Embed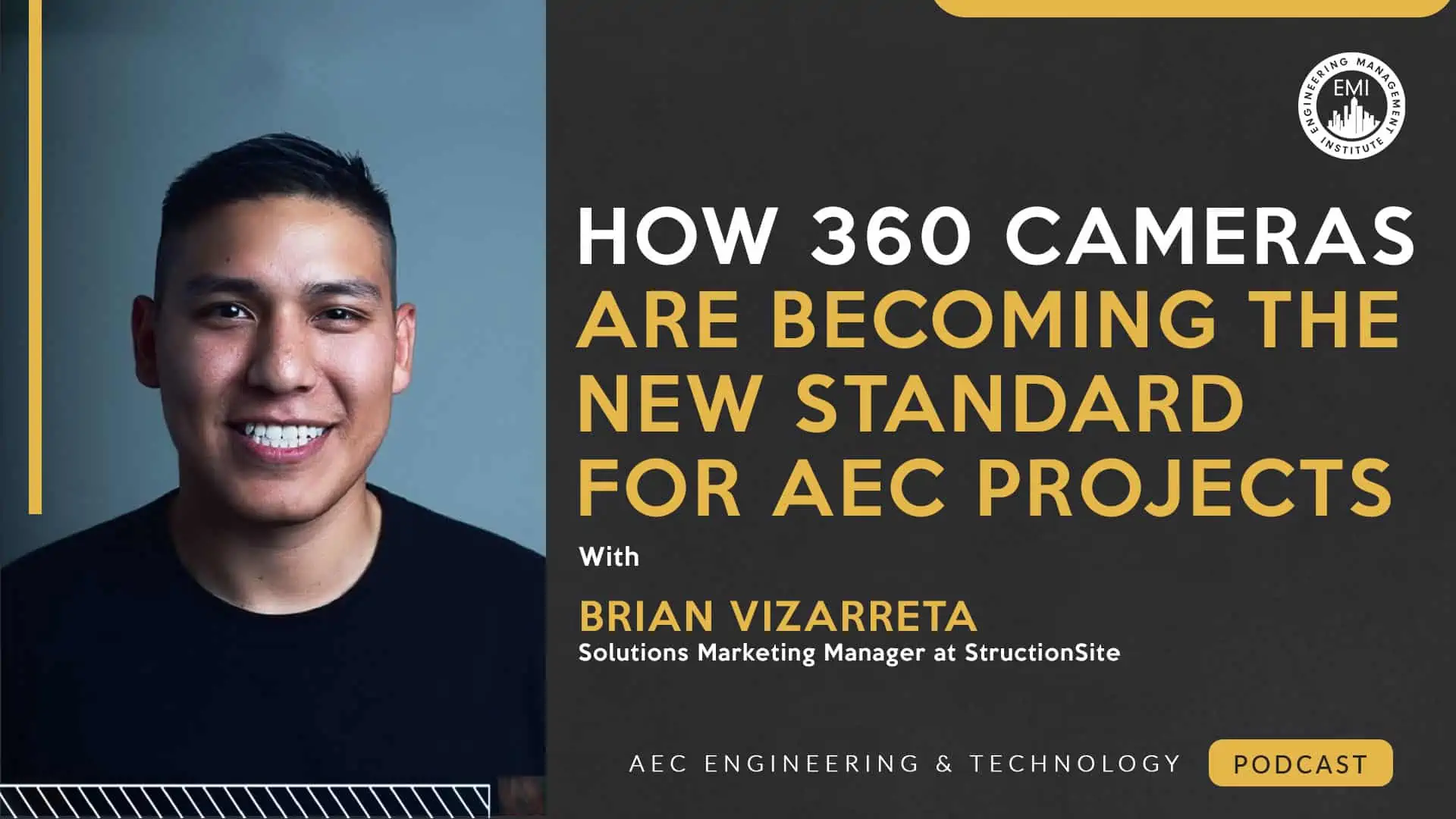 In this episode, I talk to Brian Vizarreta, construction tech and marketing manager with StructionSite, about how 360-cameras are becoming the new standard for AEC projects and the impact it has on architectural and engineering projects.
Engineering Quotes:


Here Are Some of the Questions I Ask Brian:
Can you please tell our listeners about yourself and what you do daily?
How can 360-cameras make an impact on architectural and engineering projects?
How do you approach projects with the problem and then apply the correct technology for it?
How do you scale an internal technology program?
What implementation strategy would you suggest to field teams for successful product implementation?
How is the data being used in ways that were not always possible before?
How important do you deem feedback to the clients and how can companies create a feedback loop to track the return on investment?
Do you have any thoughts on best practices for bringing your product into a company?
What strategy are you using to market your product up to company operations levels?
What advice would you like to give our listeners?
Here Are Some Key Points Discussed in This Episode About How 360-Cameras Are Becoming the New Standard for AEC Projects:
When engineers do site visits, they usually take as many photos as they can and take as many notes as they can. 360-cameras take single photos that have a lot more context in them. They take a single photo that displays the entire view of a room in all directions. 360-cameras speed up the rate of context while using the same amount of effort.
Renovation projects are approached differently from historic preservation projects. Look at the vertical, talk with the product executives and find out what their project needs are, and break up your approach accordingly. 360-cameras can be presented in three use cases: easier remote collaboration, tracking the schedule, and assisting in change management.
Scaling an internal technology program should happen naturally if the return of time is faster than the current methods. Qualitative insights will be the biggest driving factor for scaling an internal technology program.
For field teams to have successful product implementation, transparency is the key. There is a small learning curve to using 360-cameras, but you will see results after the first use. They will discover that the photos they captured will be auto-organized and realize the amount of time that can be saved from using 360-cameras. Letting a younger engineer do site visits with a 360-camera will let you utilize your seasoned engineers in a much better way by utilizing the images remotely from the office. It cuts down the travel time and the time spent organizing the photos after the site visit.
In the post-project debrief, the 360-camera photos can help you to find ways to better approach your next project, and they can be used as a reference for future projects. All the information will be available for future reference even if the staff members who worked on the project are not working for the company anymore.
The effectiveness of a feedback loop depends on the personality of the engineer in the field. Most engineers solve many complex problems daily and are not the kind of people to celebrate every problem they solve. You must set up a type of cadence to extract the feedback information from your product users. To get a higher return on investment, approach multiple field teams at once. If your product is successful on two or three projects, consider bringing it to an executive or superintendent meeting where you can showcase how it was useful for their projects, and discuss the implementation of it for the entire company or division.
Some best practices for bringing your product to a company is to tread lightly, show up consistently, and ensure the people in the company understand that your product has been vetted, used previously, and has provided great benefits and value to the companies that have used it. If they consider your product but are using it at its minimum viable ability, it is a win to begin with.
If the field teams are asking for your product regularly, the operations levels will see that the product is used often enough to consider buying into it, and they will look at how it can be paid for. Or a higher-level operations person could ask for your product to be tested in one of their projects before any buy-in decisions are made. It is best to have both the ground-up approach and the top-down approach requiring your product. For this to happen you must have a good product. If you cannot get either approach or only one of the two approaches, it is going to be an uphill battle no matter what you are trying to do.
With the labor shortage problem everyone is facing, throwing more people at the problem will not necessarily solve the problem. Look if you are using your staff to their maximum productivity or if they are doing many tasks that are not necessarily needed. Look at outsourcing some of those tasks and look at how technology can help them to be even more productive.
More Details in This Episode…

About the Guest: Brian Vizarreta
Brian Vizarreta's journey into the Construction Technology side started within a General Contractor, working both on the technology and field side. 
Having developed a reality capture program from a large contractor implementing drones, laser scanning and 360 cameras to help with complex projects and increase visibility into quality. He now works at StructionSite, a Drone Deploy company, helping create written and video content to educate the industry on best practices and how they can implement these technologies on their own projects. You can contact him at [email protected] or on LinkedIn.
About the Host: Nick Heim, P.E.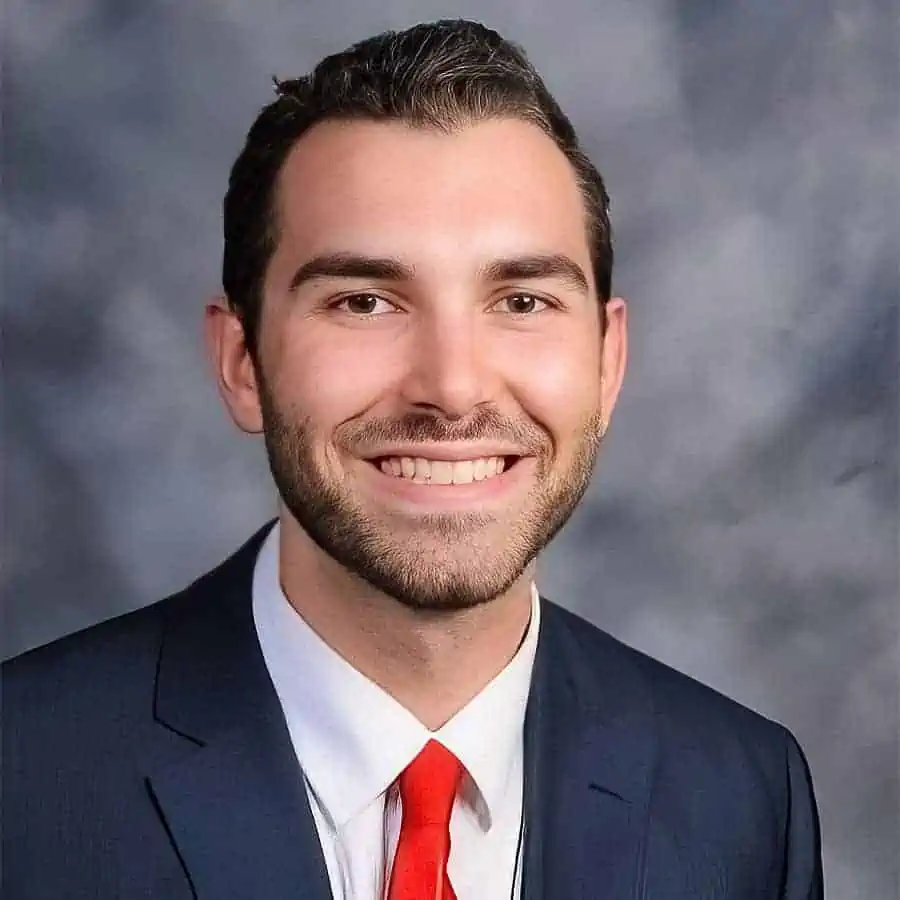 Nick is a field and VDC engineer at StructureCare, owner of Green House Property Management, and the host of the AEC Engineering and Technology Podcast. Nick's interests lie at the intersection between the built world and technology, and he can be found looking for the ever-changing answer to the question, "How can we do this better?" He can be found on LinkedIn, producing content about the use of technologies in his civil engineering career and small business.
Sources/References:
StructionSite
Connect with Brian Vizarreta on LinkedIn
Send Brian an email
This Episode Is Brought to You by Shingle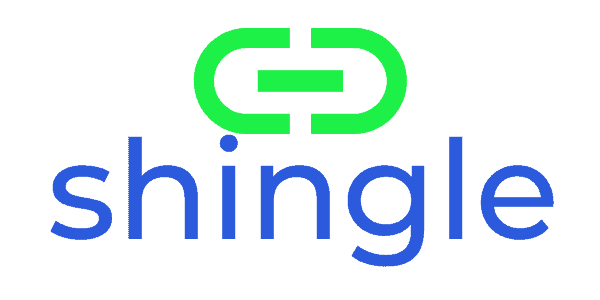 Built specifically for the flexibility required by both engineers and architectural, engineering, and construction (AEC) firms, Shingle is a web platform that connects experienced, U.S.-accredited P.E.s and CAD professionals with AEC firms to complete short-duration tasks. Engineering firms with overflow work can easily engage with the engineers virtually on the platform without a timely hiring or tedious contracting process. With a focus on building long-term relationships between the engineers and AEC firms, Shingle's goal is to help firms access top engineers as needed and potentially for full-time employment. Find out more about Shingle and how to join the network as an engineer or CAD professional, or through an AEC firm by visiting shingleit.com.
We would love to hear any questions you might have or stories you can share on how 360-cameras has helped you in your projects.
Please leave your comments, feedback, or questions in the section below.
To your success,
Nick Heim, P.E.
Host of the AEC Engineering and Technology Podcast