Podcast: Play in new window | Download | Embed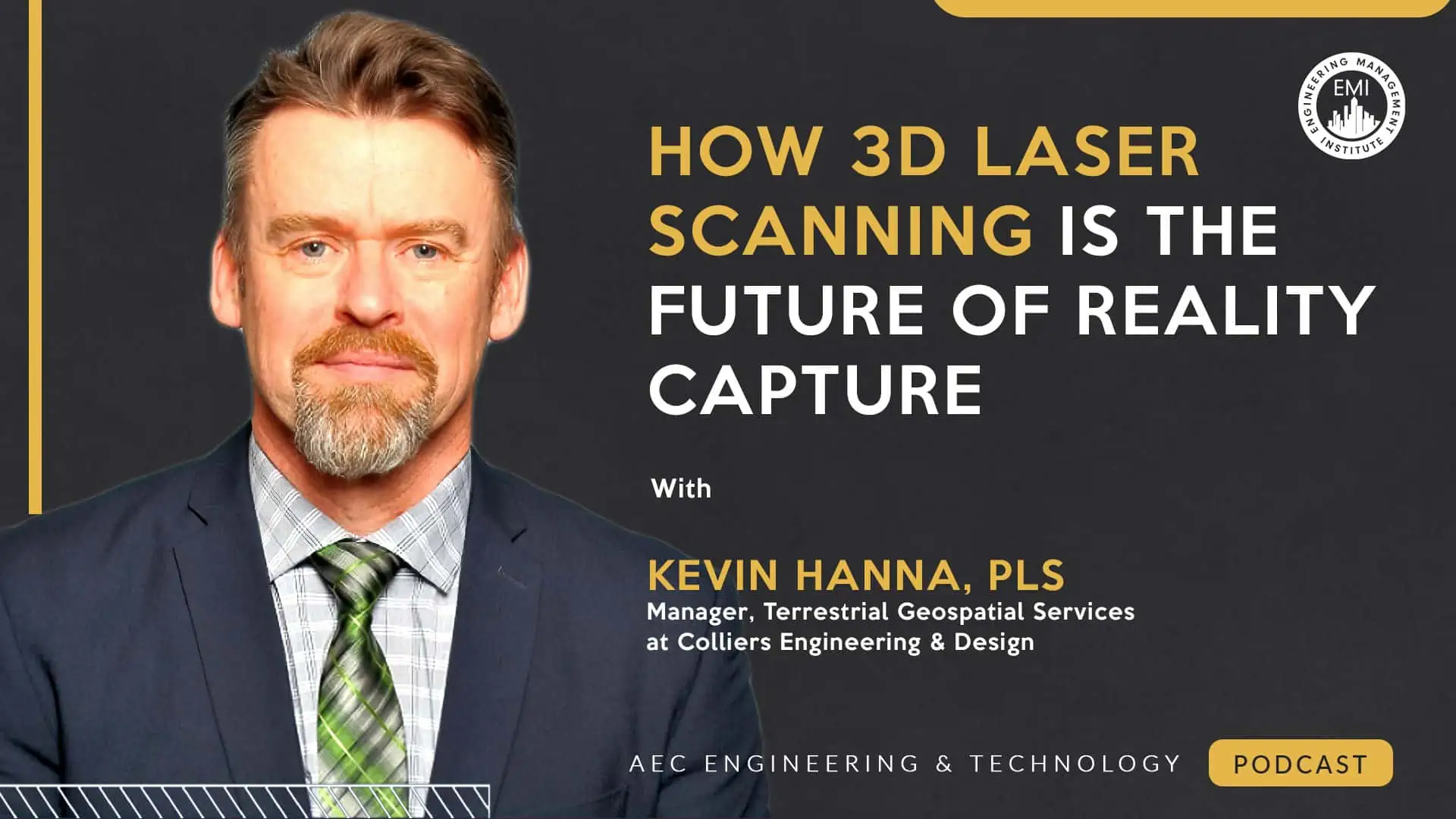 In this episode, I talk with Kevin Hanna PLS, Principal, and Manager of the Terrestrial Geospatial Services at Colliers Engineering & Design. Kevin's journey in surveying has been nothing short of remarkable, and in this episode, he talks about how 3D laser scanning revolutionizes surveying, enhances teamwork, and presents exciting opportunities for aspiring professionals.
***The video version of this episode can be viewed here.***
Engineering Quotes:


Here Are Some of the Questions I Ask Kevin:
Can you share any specific experiences or projects that demonstrate your passion for laser scanning and reality capture?
How did you convince your project team to embrace newer technologies and emphasize the importance of teamwork in this process?
What do you envision for the future of this industry, considering emerging technologies and the direction it is heading towards?
How do the extensive field data collection and improved capabilities for office teams facilitate the adoption of emerging technologies within the industry?
How do laser scanning, planning, and reality capture contribute to the survey geospatial discipline, and what role does Scan-to-BIM play in integrating field-collected data into model creation?
How does the integration of laser scanning technology meet the diverse needs of stakeholders, offering 360 photographs, precise measurements, and real-time accurate representations of the built environment, eliminating reliance on outdated documentation?
How can professionals in your industry effectively stay updated with the rapid pace of technological advancements and trends?
What final advice would you offer to aspiring survey professionals, especially those interested in reality capture, laser scanning, and the discussed technologies?
Here Are Some Key Points Discussed in This Episode About How 3D Laser Scanning is Revolutionizing the Construction Industry:
[Read more…] about AECT 022: How 3D Laser Scanning is Revolutionizing the Construction Industry