Podcast: Play in new window | Download | Embed
Career Advice from AE Leaders from Across the Country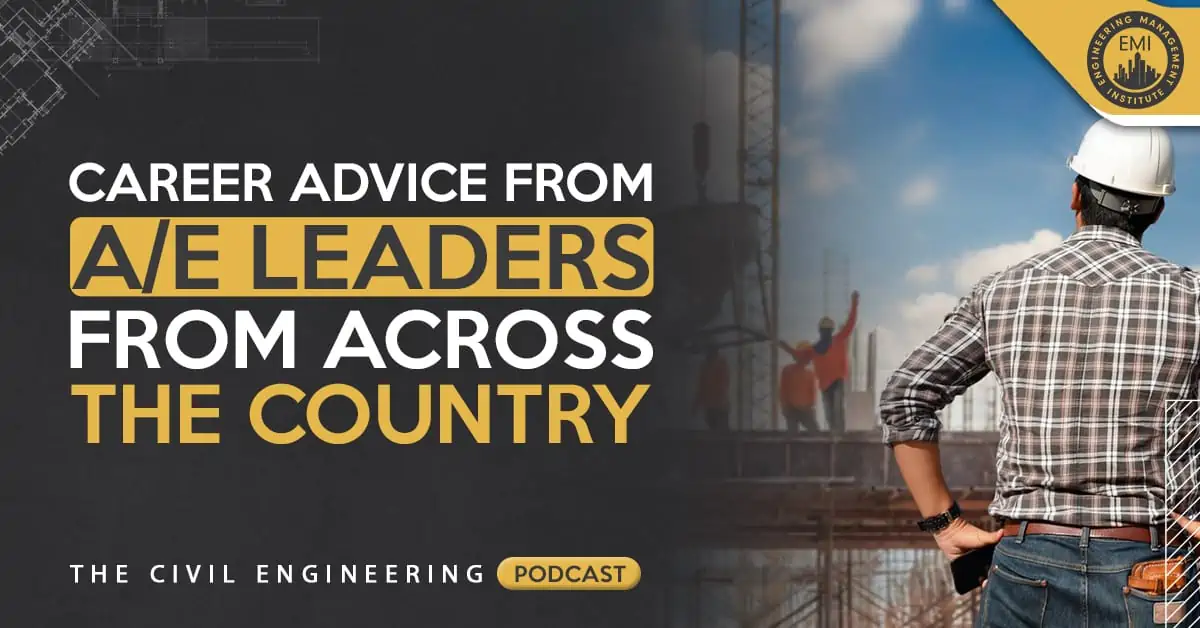 In episode 071 of The Civil Engineering Podcast, I am going to give you advice from some of the most successful AE Leaders in the country. I talk to Brett T. Hart, PE, SE, PEng, Will Schnier, P.E., Mike Nelson, Ernesto Guevara Ortiz M.ASCE and Randy Wilburn about different leadership aspects in the everyday life.
Here are some of the questions I ask the AE Leaders:
• What is one of the biggest things your firm is looking to find in civil engineers?
• How do you help your engineers to be able to focus, but at the same time foster communication?
• Tell me what mindset you take on to serve your staff and keep them going in the right direction?
• What are AE firms looking for when hiring civil engineers?
• Name one of the biggest challenges facing civil engineers today in their careers?
• What are some of the things a President/CEO of a company do on regular basis?
Engineering Quotes:






Here are some key points discussed on career advice from AE leaders across the Country:
[Read more…] about TCEP 071: Career Advice from AE Leaders from Across the Country