Podcast: Play in new window | Download | Embed
Career Advice from AE Leaders from Across the Country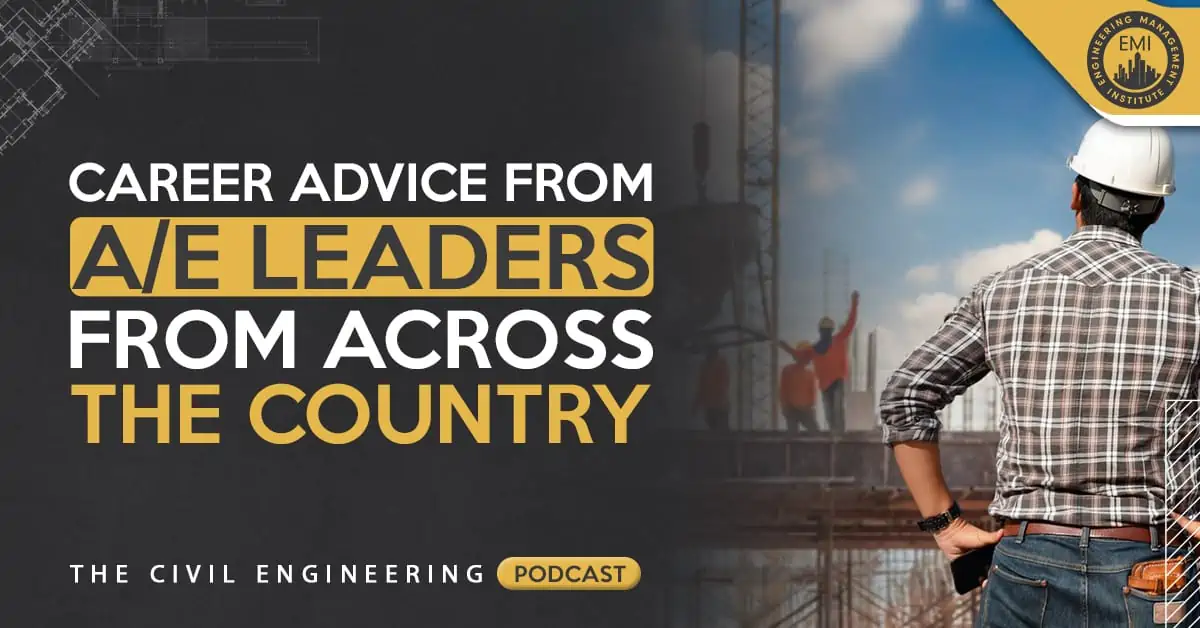 In episode 071 of The Civil Engineering Podcast, I am going to give you advice from some of the most successful AE Leaders in the country. I talk to Brett T. Hart, PE, SE, PEng, Will Schnier, P.E., Mike Nelson, Ernesto Guevara Ortiz M.ASCE and Randy Wilburn about different leadership aspects in the everyday life.
Here are some of the questions I ask the AE Leaders:
• What is one of the biggest things your firm is looking to find in civil engineers?
• How do you help your engineers to be able to focus, but at the same time foster communication?
• Tell me what mindset you take on to serve your staff and keep them going in the right direction?
• What are AE firms looking for when hiring civil engineers?
• Name one of the biggest challenges facing civil engineers today in their careers?
• What are some of the things a President/CEO of a company do on regular basis?
Engineering Quotes:






Here are some key points discussed on career advice from AE leaders across the Country:
• Successful companies, as well as AE leaders, focus on hiring good team players.
• It is extremely valuable to managers to do presentations in front of their colleagues as it pushes their boundaries and makes them grow in their career.
• Whether you are a civil engineering manager or a professional in this field, it is your responsibility to mentor/guide or show the way for the younger professionals.
• When hiring civil engineers, companies are looking for hardworking, diligent outgoing people who can communicate well.
• The biggest challenge facing most of our team members is finding the training and mentorship opportunities that allow members to be successful.
• The obligation to train and progress in your career is yours, it is not your companies' responsibility.
• It's important to be able to communicate clearly with your team and to be sure what their expectations are.
• Take action and invest in yourself and in your career. If your company doesn't support you, support yourself.
• Busy is an excuse and it's an excuse that anybody can use, but it's not an excuse you want to use. Optimize your time and do the high leverage tasks to advance in your career.
• It's not just about being proficient in your craft as an engineer, but it's about being well rounded and overall successful throughout your personal life as well as your professional life.
• Break down the wall and figure out how to utilize some of your social media skills within the confines of your everyday work.
More details in this episode…
About Zweig Group
Zweig Group exists in order to help leaders in the architecture, engineering and environmental consulting industries achieve their business and personal goals. Since 1988, when the firm was founded by Mark Zweig (and later joined by Fred White), has offered an ever-increasing and improving the array of publications, services, and events designed to provide firm leaders with the tools they need to succeed. What began with a simple newsletter has grown over the last two decades to become a comprehensive suite of products and services, including newsletters, market research reports, seminars and executive education offerings, business conferences, and management consulting services covering virtually every aspect of business management.
Their dedicated team of writers and researchers are constantly interviewing business leaders across the U.S. and abroad to keep you informed on the latest news, trends, and economic outlook. Their survey staff is continually polling the industry to provide you with valuable benchmarking data on everything from financial performance to compensation levels. Zweig's staff has the advantage of working directly with hundreds of firms each year helping them to solve their most pressing business challenges. And every year they gather together business leaders and experts from around the world to their various industry conferences and educational events to learn and network. Whether you purchase a publication, attend a Zweig Group seminar or conference, or engage them as consultants, you will be tapping into an unmatched reservoir of information and experience.
About our Guests:
| | | |
| --- | --- | --- |
| Brett T. Hart, PE, SE, PEng | | Brett Hart is a professional engineer with more than 20 years of experience in structural engineering, including the preparation and design of detailed structural construction drawings and computer analyses relating to steel, concrete, masonry and wood building structures. |
| Will Schnier, P.E. | | Will Schnier is a licensed PE and the Chief Executive Officer of BIG RED DOG Engineering Consulting. Will helps private and municipal clients achieve their development and construction goals by ensuring that BIG RED DOG provides the best civil, MEP, traffic, and transportation engineering and land use consulting services in the State of Texas. |
| Mike Nelson | | Mike Nelson is the president/CEO at LACO Associates and has over 12 years of Senior Leadership, Operations, and Technical Staff Management. |
| Ernesto Guevara Ortiz M.ASCE | | Ernesto is passionate about construction and project management and is currently working on an MBA in Strategic Project Management, after 7 years in the telecom industry in Canada, as well as 8 years in construction and civil engineering in Colombia. |
| Randy Wilburn | | Randy Wilburn is the Director of Recruiting Strategy at Zweig Group. He is an experienced director of recruiting with a demonstrated history of working in the management consulting industry. |
Sources/References:
Engineering Management Accelerator Workshop
TCEP 057: A Discussion with the Zweig Group on the Recipe for Building a Successful AE Firm
TECC 86: Building Your Engineering Career Flywheel with the Two Engineering Executives
Slide Plate System
LACO Associates
BIG RED DOG Engineering | Consulting
Zweig Group
This episode is brought to you by PPI, the leader of civil engineering FE or PE exam preparations. Use promo code TECC for 20% discount at PPI2Pass.com/coach.
Books Mentioned in this Episode:
The ONE Thing: The Surprisingly Simple Truth Behind Extraordinary Results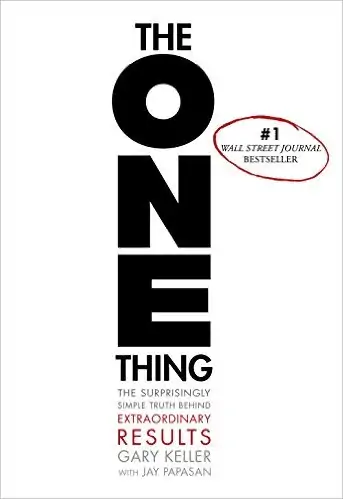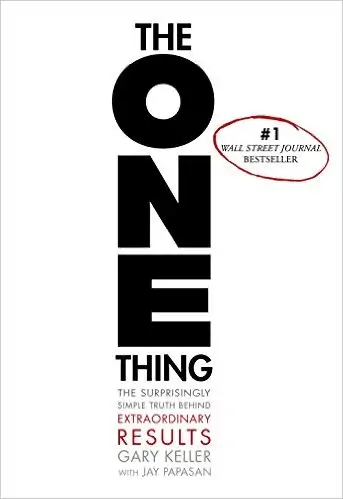 Please leave your comments or questions in the section below on AE Leaders across the country.
To your success,
Anthony Fasano, PE, LEED AP
Engineering Management Institute
Author of Engineer Your Own Success