Podcast: Play in new window | Download | Embed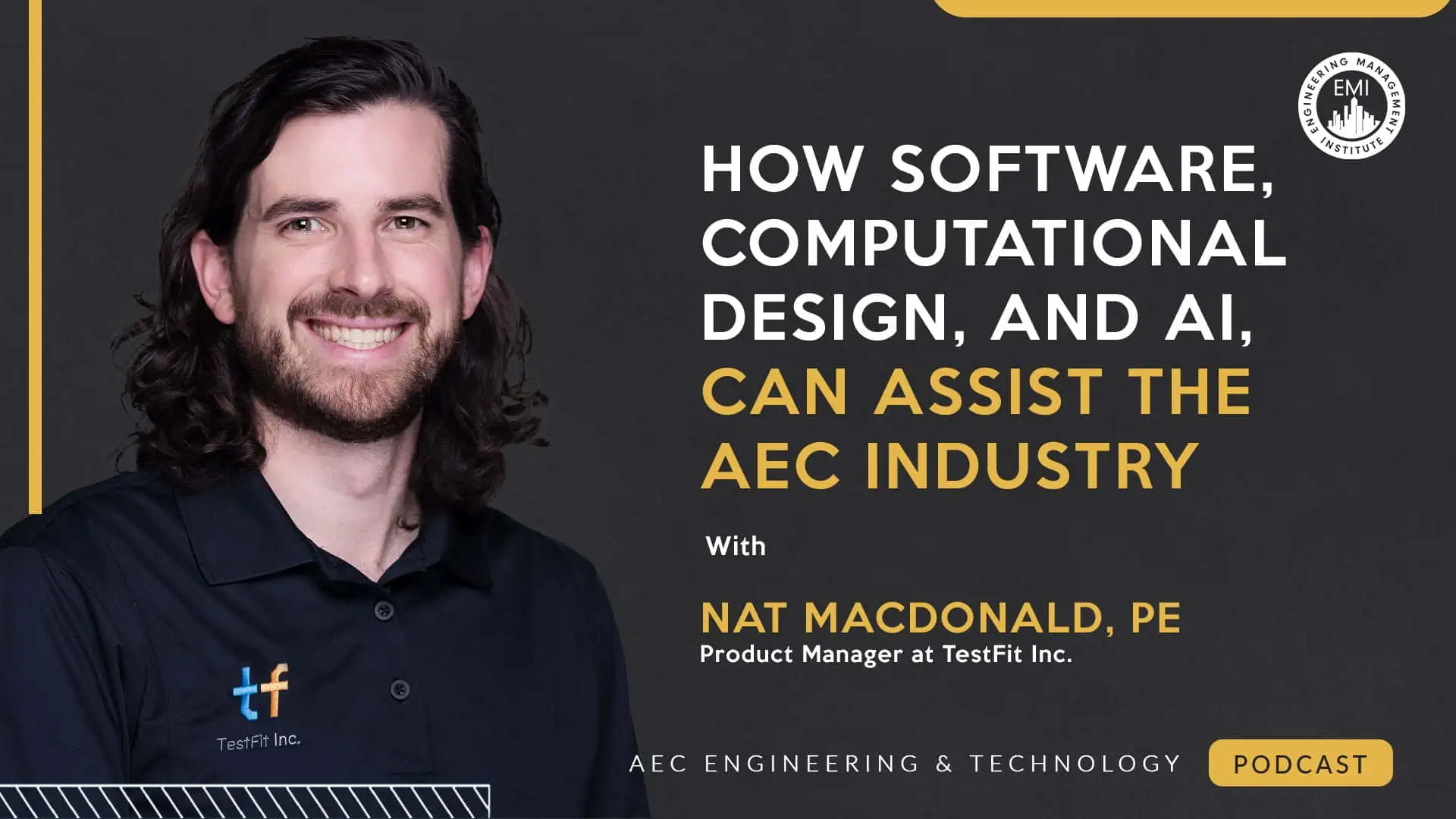 In this episode, I talk to Nat MacDonald, P.E., a product manager at TestFit, about his insights on transitioning from design engineering to tech. He discusses the role of software, computational design, and artificial intelligence in assisting engineers and the AEC industry.
***You can view the video version of this episode here.***
Engineering Quotes:


Here Are Some of the Questions I Ask Nat:
Could you provide more information on TestFit and its benefits for professionals in the AEC Industry?
How much time can TestFit save, and what are the key features that contribute to its efficiency?
What inspired you to transition from HVAC engineering to a technical role, and what was the experience like?
Can you explain the components of computational design and process implementation in engineering firms?
Why do you believe AI can complement but not replace engineers?
What software do you see as having the most potential for growth, and how can AEC professionals transition to using it?
How can networking and joining communities support career growth in engineering?
What advice would you like to share with our listeners?
Here Are Some Key Points Discussed in This Episode About How Software, Computational Design, and AI Can Assist the AEC Industry:
[Read more…] about AECT 011: How Software, Computational Design, and AI Can Assist the AEC Industry