Podcast: Play in new window | Download | Embed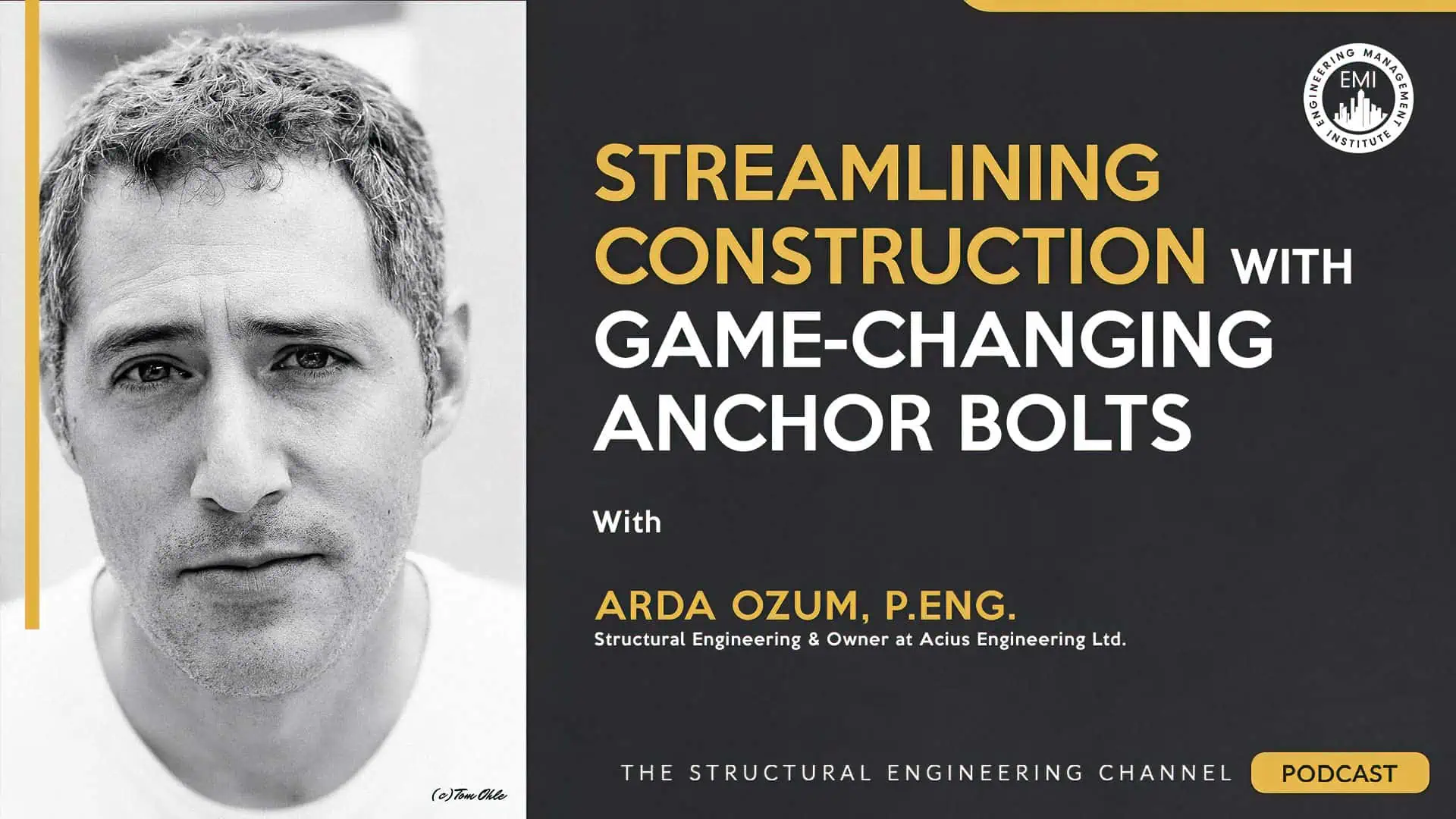 In this episode, we talk with Arda Ozum, P.Eng., a structural engineer and founder of Acius Engineering about some of the challenges faced with wet-set anchor bolts and concrete foundations and how you can overcome it. Arda also talks about the hurdles he encountered as an entrepreneur while launching a patented product and provides great advice on how you can successfully bring your product ideas to market.
***You can view the video version of this episode here.***
Engineering Quotes:



Here Are Some of the Questions We Ask Arda:
What are the challenges with wet-set anchor bolts and concrete foundations?
How did the challenges you encountered in different projects inspire the creation of BoltRail?
What specifically motivated you to fully commit to addressing the challenges associated with wet-set anchor bolts and pursuing the development of BoltRail?
What is BoltRail? How does it address the challenges you observed with wet-set anchor bolts and how does it work in effectively resolving these issues?
When pouring concrete and setting anchor bolts, is it common practice to use multiple bolts on a job and then reuse them for subsequent projects after they are removed?
Is it possible to avoid the need for extensive post-pour fixes by ensuring that the back-end is poured correctly initially?
What were the major challenges you encountered as an entrepreneur when launching a product like BoltRail?
What advice do you have for someone with a great product idea but unsure of how to proceed?
What valuable lessons did you learn as an entrepreneur that you believe could benefit others?
What advice would you give to someone with an engineering background who wants to pursue a career in entrepreneurship or start their own business?
Here Are Some of the Key Points Discussed About Streamlining Construction with Game-Changing Anchor Bolts:
[Read more…] about TSEC 104: Streamlining Construction with Game-Changing Anchor Bolts