Podcast: Play in new window | Download | Embed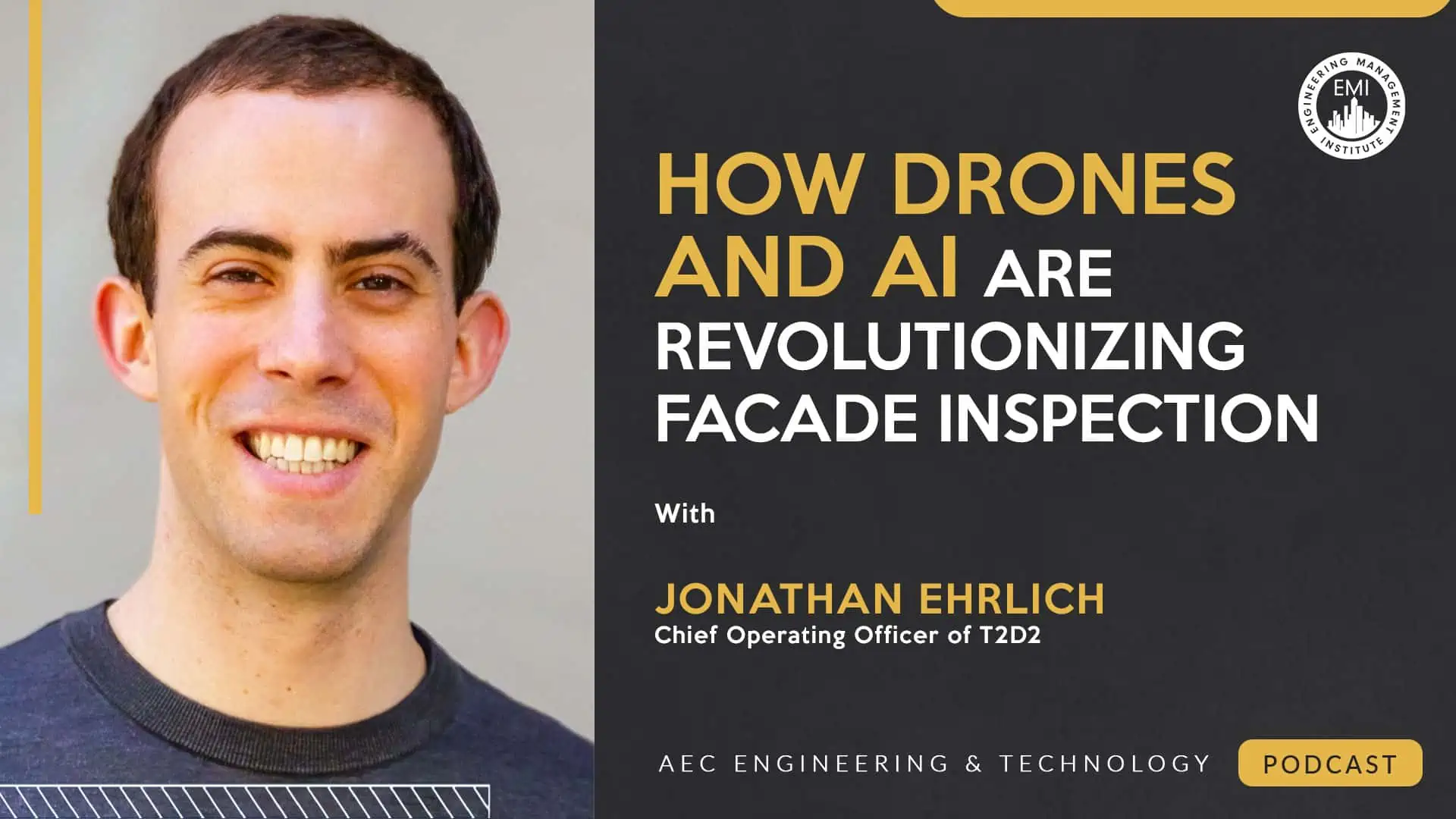 In this episode, I talk with Jonathan Ehrlich, the chief operating officer of T2D2, an artificial intelligence asset inspection software platform used by engineers, architects, and building owners to make their inspection workflow faster, cheaper, and more accurate. Jonathan is an expert in the integration of drones and artificial intelligence in façade inspection, and in this episode, we discuss the benefits, challenges, and prospects of using these cutting-edge technologies.
***The video version of this episode can be viewed here.***
Engineering Quotes:


Here Are Some of the Questions I Ask Jonathan:
Why are façade inspections important, and how does your product help engineers and architects conduct them?
How are government entities in New York City evolving their regulations to keep the public safe from aging infrastructure?
What are the advantages of using drones for façade inspection, either alone or in combination with traditional methods?
How can drones and human inspectors work together to create a better façade inspection?
What are some of the limitations or challenges of using drone technology for façade inspection?
What are the potential benefits and drawbacks of using AI for façade inspection and analysis in the building industry?
What tangible next steps can be taken after the analysis of data collected from AI-powered façade inspection?
Do you think orthomosaics can help inspection professionals make better decisions by providing a larger context of the façade?
How can façade inspection professionals differentiate between what AI can tell them and what AI cannot tell them, given the limitations of AI?
What are the future advancements and developments in the integration of drone inspection and façades?
What are the next steps for engineers who want to get involved in AI-based drone inspections of façades?
Here Are Some Key Points Discussed in This Episode About How Drones and AI Are Revolutionizing Façade Inspections:
[Read more…] about AECT 026: How Drones and AI Are Revolutionizing Facade Inspection