Podcast: Play in new window | Download | Embed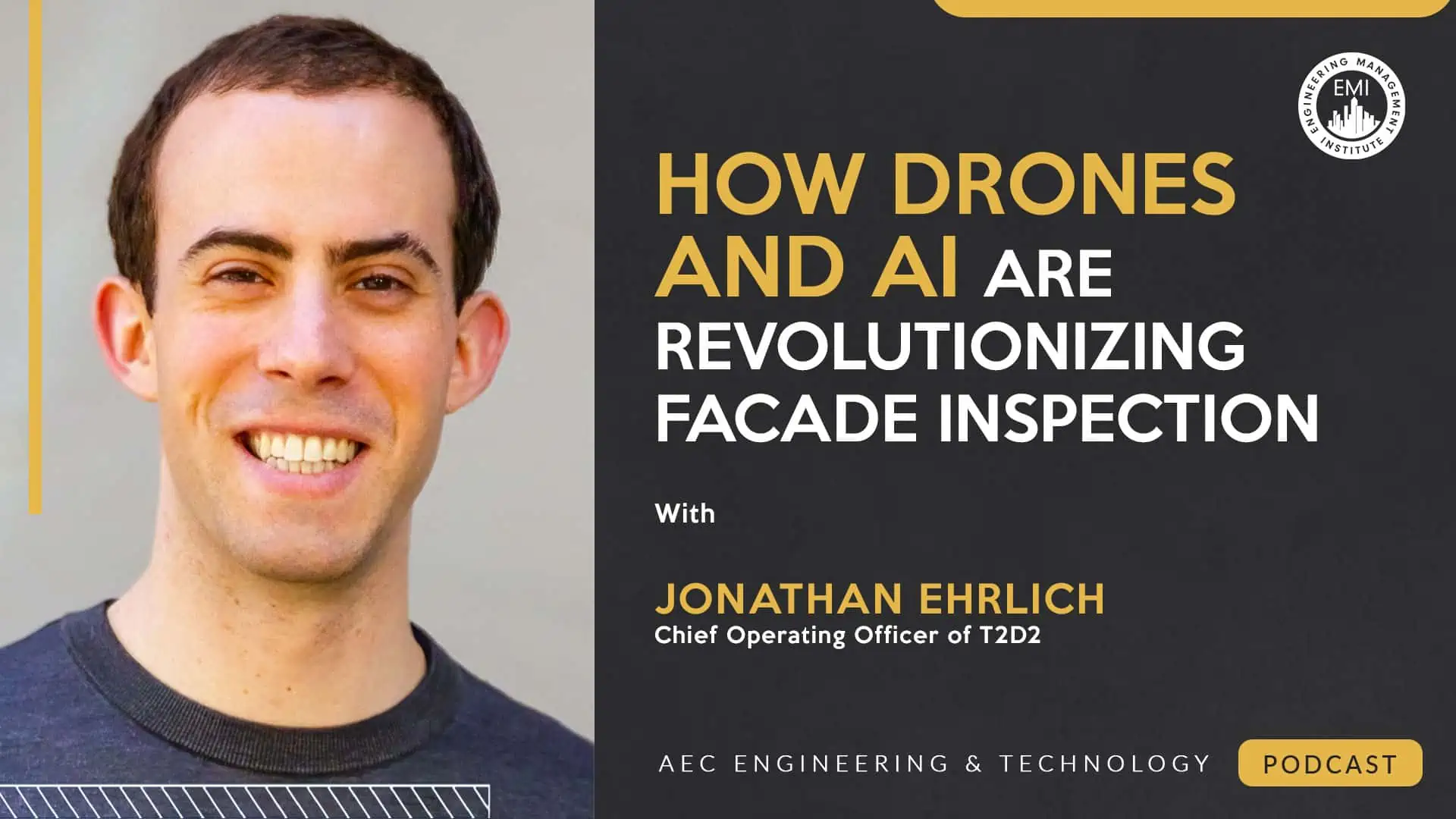 In this episode, I talk with Jonathan Ehrlich, the chief operating officer of T2D2, an artificial intelligence asset inspection software platform used by engineers, architects, and building owners to make their inspection workflow faster, cheaper, and more accurate. Jonathan is an expert in the integration of drones and artificial intelligence in façade inspection, and in this episode, we discuss the benefits, challenges, and prospects of using these cutting-edge technologies.
***The video version of this episode can be viewed here.***
Engineering Quotes:


Here Are Some of the Questions I Ask Jonathan:
Why are façade inspections important, and how does your product help engineers and architects conduct them?
How are government entities in New York City evolving their regulations to keep the public safe from aging infrastructure?
What are the advantages of using drones for façade inspection, either alone or in combination with traditional methods?
How can drones and human inspectors work together to create a better façade inspection?
What are some of the limitations or challenges of using drone technology for façade inspection?
What are the potential benefits and drawbacks of using AI for façade inspection and analysis in the building industry?
What tangible next steps can be taken after the analysis of data collected from AI-powered façade inspection?
Do you think orthomosaics can help inspection professionals make better decisions by providing a larger context of the façade?
How can façade inspection professionals differentiate between what AI can tell them and what AI cannot tell them, given the limitations of AI?
What are the future advancements and developments in the integration of drone inspection and façades?
What are the next steps for engineers who want to get involved in AI-based drone inspections of façades?
Here Are Some Key Points Discussed in This Episode About How Drones and AI Are Revolutionizing Façade Inspections:
The building and façade inspection industry is growing due to aging infrastructure, changing building methodologies, and climate change. Façade inspection is important for safety, and over fifteen cities mandate it periodically. Regulators are increasingly interested in how to keep the public safe while embracing technology.
New York City has multiple laws that require periodic façade inspection, including the Façade Inspection Safety Program (FISP), which mandates that every building above six stories has its façade inspected by a qualified inspector every five years. Similar laws are popping up around the country.
Drones are revolutionizing the way façade inspections are conducted. They can provide a more complete and accurate inspection than traditional methods, at a fraction of the cost. This is beneficial for both owners and regulators, who want to ensure the safety of buildings while minimizing costs.
The combination of drones and human inspectors is the best way to conduct a comprehensive and accurate façade inspection. Drones can provide a bird's-eye view of the façade, while human inspectors can conduct physical inspections of areas that are difficult or impossible for drones to reach. This allows for a more complete assessment of the façade's condition and can help to ensure the safety of buildings.
While drone technology can be used to solve some challenges of façade inspection, it also introduces new challenges, such as the need for specialized software to manage the large amount of data collected, the need to comply with regulations, and the need to take safety precautions.
Artificial intelligence (AI) can be used to automate the analysis of photos and videos taken by drones, which can help to improve the efficiency and accuracy of façade inspection. However, AI models require large amounts of data to train, and they can be biased. It is important to be aware of these limitations and to take steps to mitigate them.
The output of AI-powered façade inspection can be overwhelming for engineers. It is important to use visualization tools, such as photogrammetry and orthomosaics, to make the data more manageable and easier to understand. This can help engineers identify and prioritize problems more quickly and efficiently, and avoid having to return to the site for further inspection.
Orthomosaics can help to identify individual features on a façade by providing a 2D representation of a 3D object and by being geotagged. This can help identify the exact location of a defect or damage.
AI can be used to identify localized conditions on a façade, but it cannot yet provide contextual analysis or interpretation of the data. This is a task that still requires human engineers. AI can automate many of the tasks involved in façade inspection, such as image analysis and data processing, freeing up human engineers to focus on more complex tasks. AI is not a replacement for human engineers, as they still need to be involved in the inspection process.
There are many exciting developments in drone and AI technology for façade inspection. Drones are becoming more autonomous, and AI is being used to detect new types of defects and conditions. There is also research being done on using large language models to provide contextual information about the findings.
To get started in AI-based drone inspections of façades, it is important to first understand your use case and workflow. There are many resources available to learn more about the technology, including online courses, articles, and webinars. You can also network with experts in the field to learn more and find opportunities to get involved. Once you have a good understanding of the technology, you can start small by learning about one or two of the technologies and then build on your knowledge from there. It is also important to be patient as it takes time to learn new technologies and implement them successfully.
More Details in This Episode…

About the Guest: Jonathan Ehrlich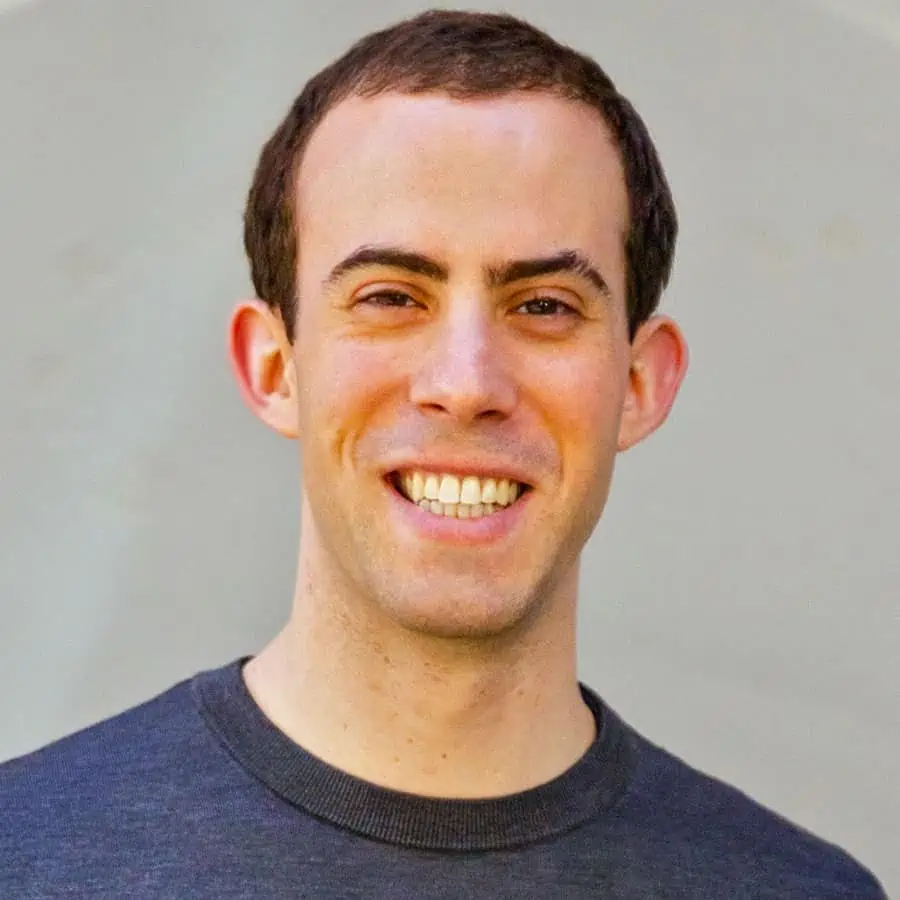 Jonathan Ehrlich currently serves as the chief operating officer of T2D2, the artificial intelligence asset inspection software platform. T2D2 is used by engineers, architects, and building owners to make their inspection workflow faster, cheaper, and more accurate. Prior to this, he was co-founder of Lightning Capital, a vertically integrated technology-focused real estate company. Before that, he was Director of Strategy, Corporate Development, and Partnerships at ButterflyMX, a leader in real estate property management and access control. Prior to that, he specialized in the financing and development of mega infrastructure and real estate projects. He served as the Director of Budget and Risk Management for the $4 billion project to replace the Tappan Zee Bridge. He also served as Special Assistant to the Chairman of the New York State Thruway Authority. He holds a BA from Tufts University and an MBA from the NYU Stern School of Business.
About the Host: Nick Heim, P.E.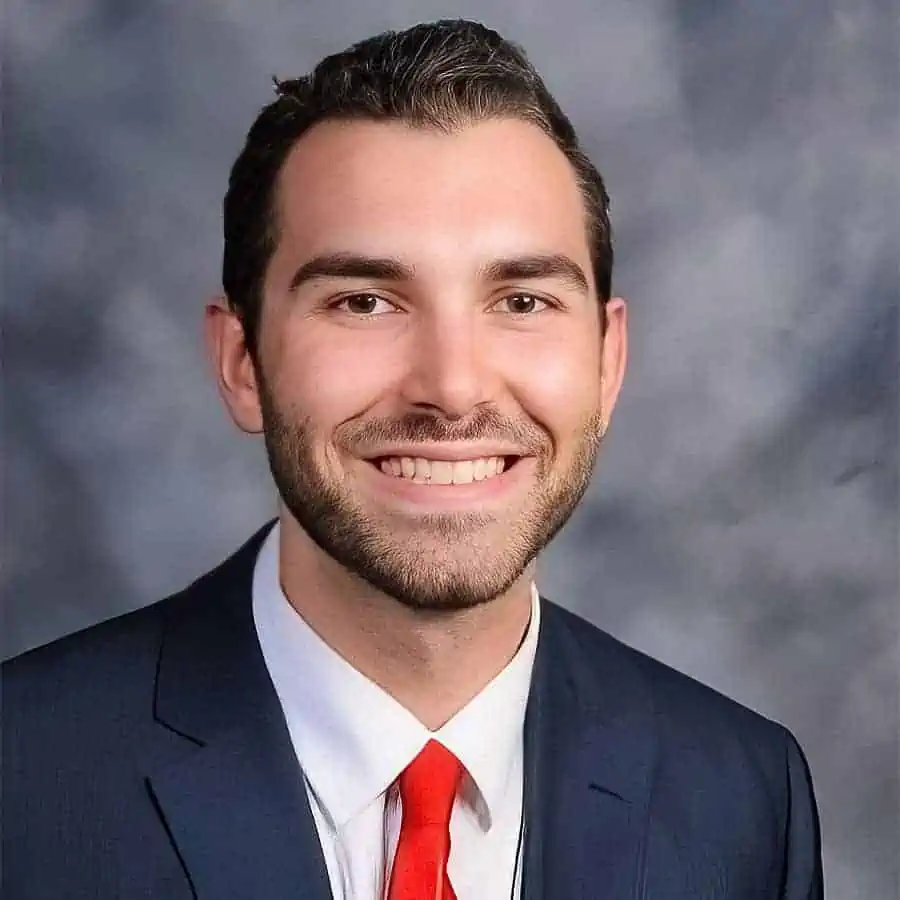 Nick is a field and VDC engineer at StructureCare, owner of Green House Property Management, and the host of the AEC Engineering and Technology Podcast. Nick's interests lie at the intersection between the built world and technology, and he can be found looking for the ever-changing answer to the question, "How can we do this better?" He can be found on LinkedIn, producing content about the use of technologies in his civil engineering career and small business.
Sources/References:
T2D2
Local Law 11
Façade Inspection Safety Program (FISP)
BIM Generation
Photogrammetry
Ortho Mosaics
GPR: Ground Penetrating Radar
AUVSI: The Association for Uncrewed Vehicle Systems International
TOP: The Training on Operations for Public Safety UAS
FAA Part 107
Connect with Jonathan Ehrlich on LinkedIn
We would love to hear any questions you might have or stories you can share on how you think drones and AI can revolutionize façade inspection.
Please leave your comments, feedback, or questions in the section below.
To your success,
Nick Heim, P.E.
Host of the AEC Engineering and Technology Podcast