Podcast: Play in new window | Download | Embed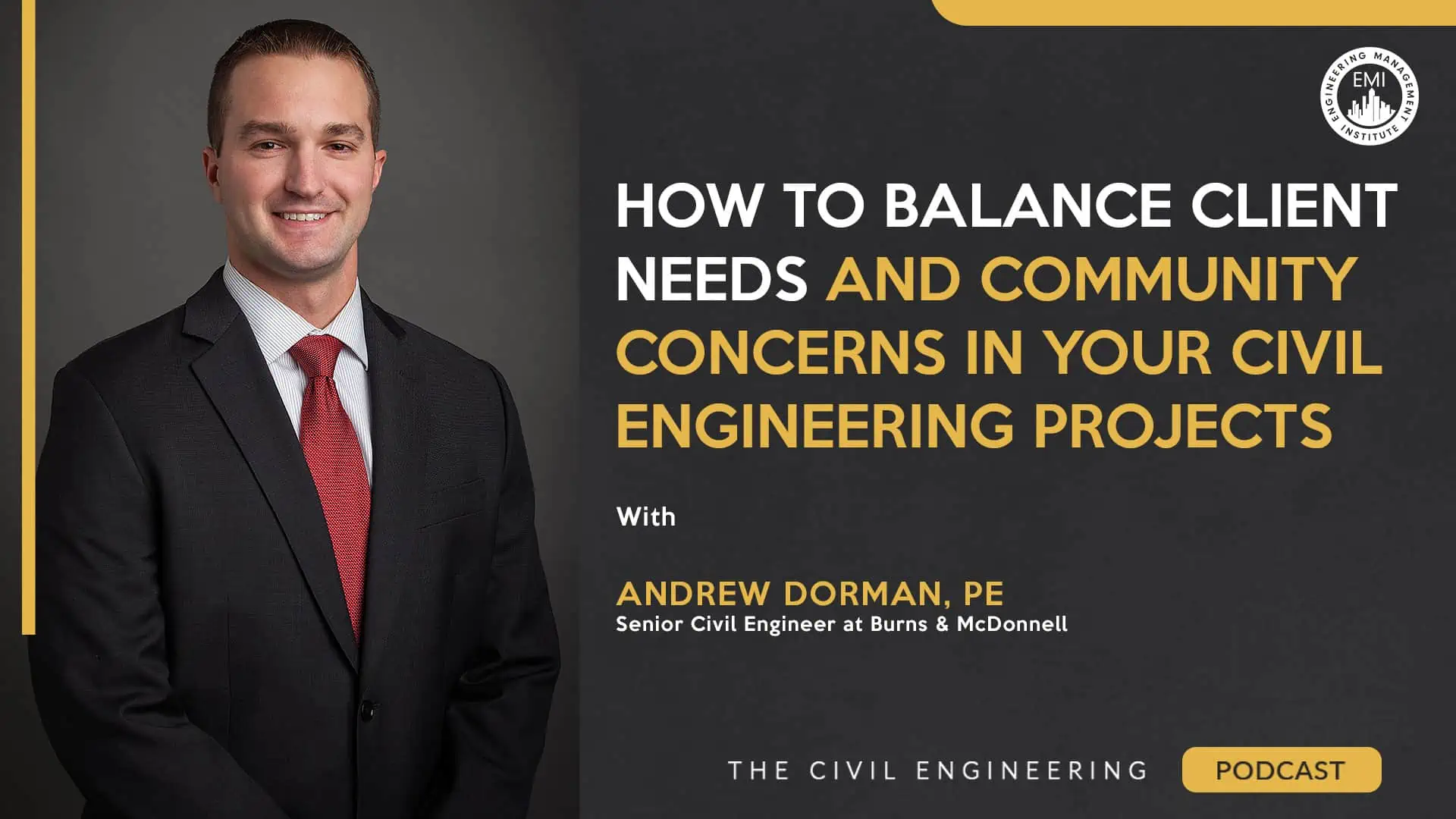 In this episode, I talk to Andrew Dorman, P.E., a senior civil engineer at Burns & McDonnell about how he effectively manages competing demands, such as client expectations, community interests, and environmental concerns, in his engineering projects. He also provides some great strategies that you can use right away for ensuring project efficiency and staying within budgetary limits.
***You can view the video version of this episode here.***
Engineering Quotes:


Here Are Some of the Questions I Ask Andrew:
What are some of the biggest challenges you face when designing and planning for airfields, facilities, and infrastructure for the Department of Defense and Department of Energy?
How do you ensure that your designs meet the needs of your clients while also balancing the concerns of the local community and environmental impact?
Can you walk us through your design process, from initial concept to final plans and implementation?
How has technology impacted the field of civil engineering, and what new tools or techniques are you using to improve your work?
What is your approach to project management, and how do you ensure that projects are completed on time and within budget?
Can you share some examples of projects you have worked on that you are particularly proud of, and why?
What do you think are the most important skills for success in civil engineering, and how do you continue to develop these skills throughout your career?
What advice would you give to aspiring civil engineers who are interested in working in land and infrastructure development?
Here Are Some Key Points Discussed in This Episode About How to Balance Client Needs and Community Concerns in Your Civil Engineering Projects:
[Read more…] about TCEP 235: How to Balance Client Needs and Community Concerns in Your Civil Engineering Projects