Podcast: Play in new window | Download | Embed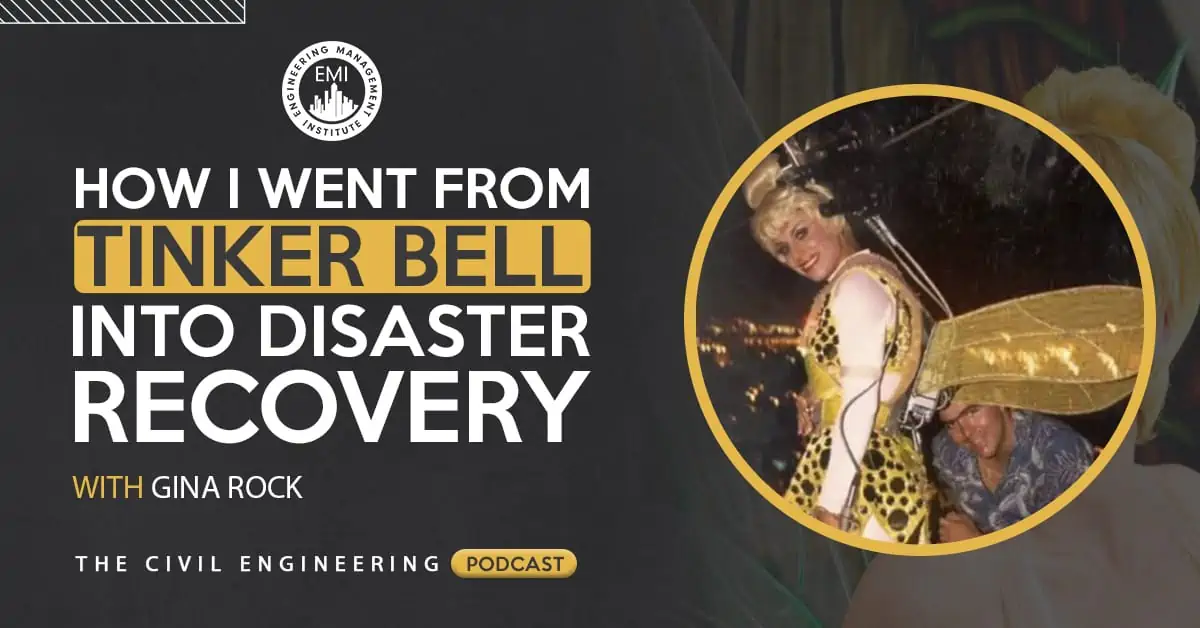 In episode 113 of The Civil Engineering Podcast, I talk with Gina Rock who is the Program Delivery Manager at Jacobs. We talk about her career journey from the circus to Disney's longest flying Tinker Bell (yes she was Tinker Bell) and then into the world of engineering.  What I love about this episode is it really emphasizes how it's never too late to make changes in your career path.
Engineering Quotes:



Here Are Some of the Questions I Ask Gina About Her Journey as Disney's Longest Flying Tinker Bell:
How did you end up being Disney's longest flying Tinker Bell?
What did it feel like for you when you found out you got the job as Tinker Bell in Disneyland?
Tell us about your performance as Tinker Bell?
What made you decide to go back to the engineering field?
How did you feel when you started with your first individual assistance job?
What makes a manager or leader effective in your experience?
Here are some key points discussed in this episode:
[Read more…] about TCEP 113: How I Went from Tinker Bell into Disaster Recovery