Podcast: Play in new window | Download | Embed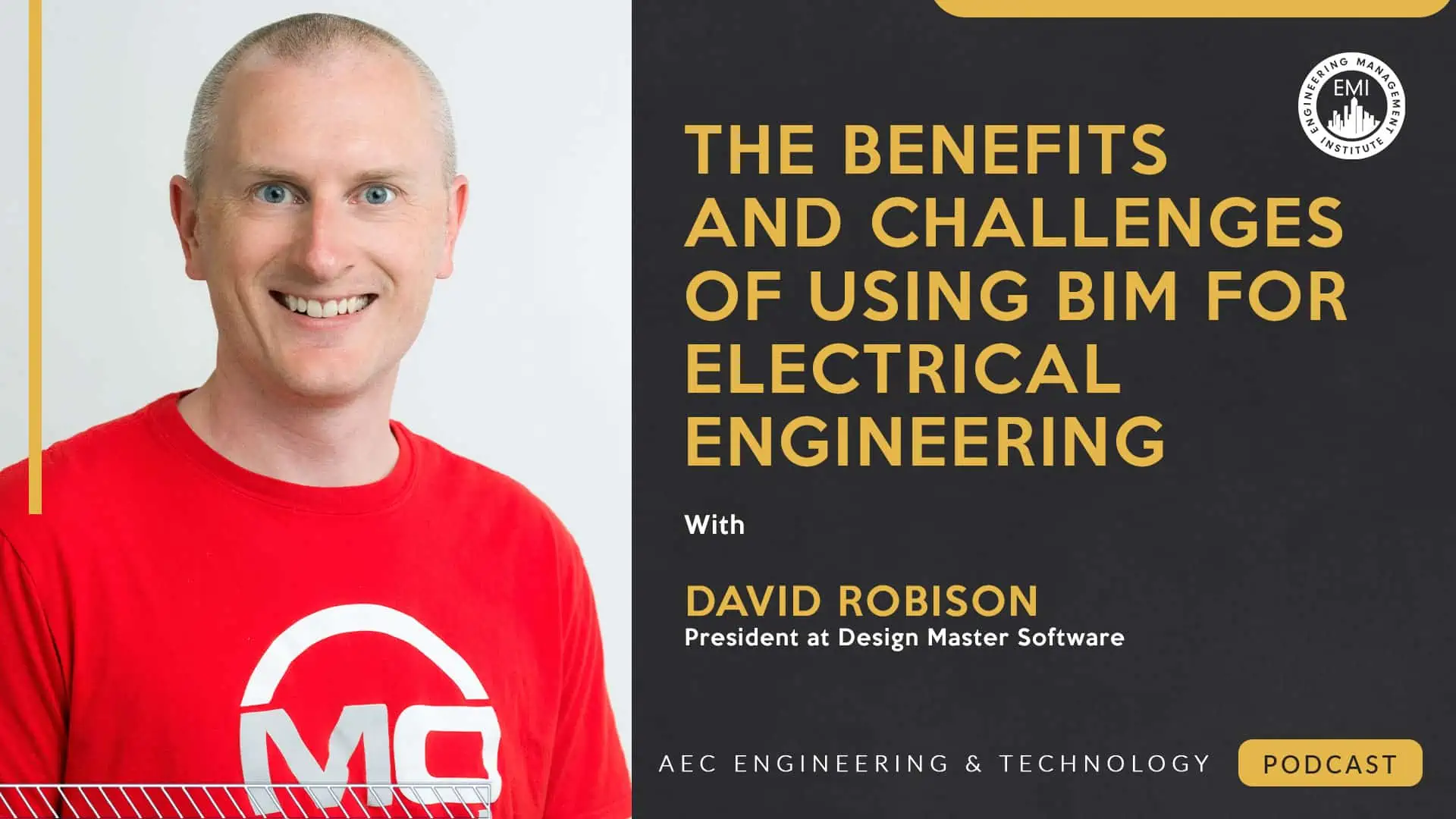 In this episode, I talk with David Robison, co-founder of Design Master Software, a renowned developer of electrical engineering software, about the impact of building information modeling (BIM) on electrical engineering. David also discusses the current state of BIM for electrical engineering and highlights its remarkable benefits.
***The video version of this episode can be viewed here.***
Engineering Quotes:


Here Are Some of the Questions I Ask David:
Can you discuss the current state of BIM for electrical engineering and its applicability to different professionals?
Can you elaborate on the specific challenges that electrical engineers encounter when utilizing these tools in their current practices?
Are various engineering disciplines using BIM primarily for coordination with architects and construction documents? At the same time, engineers often seek other tools for their tasks — does your solution aim to provide a comprehensive all-in-one approach?
How does BIM's error reduction capability impact the design process and project outcomes for electrical engineers?
How else do you envision enhancing time-saving benefits in implementing BIM for electrical engineers during design and construction?
Have you seen how dedicating time upfront to projects, along with incremental efforts, pays off significantly in the long run based on your client experiences?
Is it accurate to say that due to programming limitations, most engineers can't create a solution like yours, leading to a necessary collaboration with your team using iterative processes?
How does the combination of BIM and electrical engineering address evolving technology and sustainability demand, and what's your view on upcoming software development?
If an electrical engineer, running their firm, approached you with an interest in using BIM alongside your software, what guidance would you offer to ensure they make the best decision for their needs?
Here Are Some Key Points Discussed in This Episode About the Benefits and Challenges of Using BIM for Electrical Engineering:
[Read more…] about AECT 025: The Benefits and Challenges of Using BIM for Electrical Engineering