Podcast: Play in new window | Download | Embed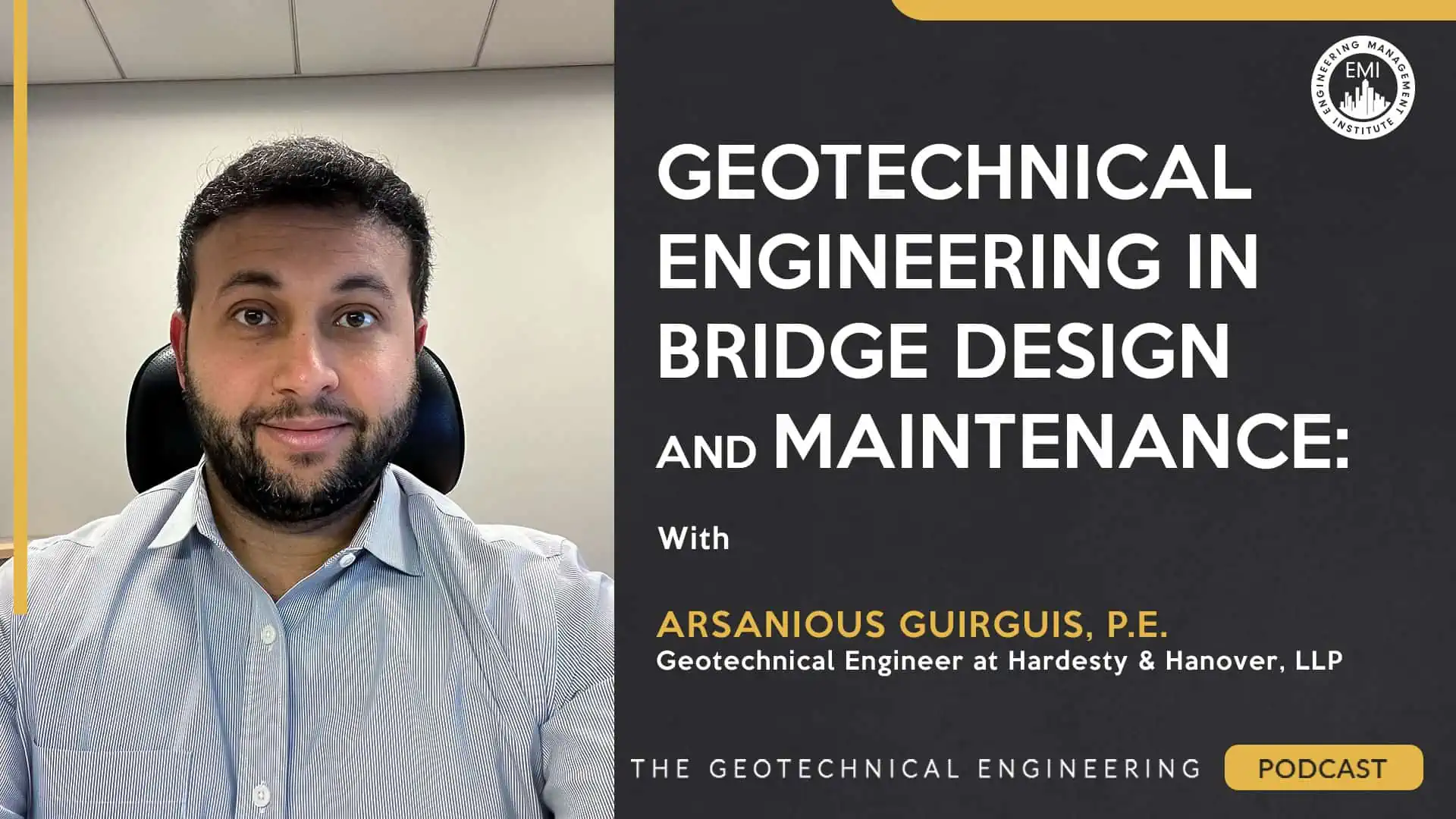 In this episode, we talk to Arsanious Guirguis, P.E., who is a lead geotechnical bridge engineer from Hardesty & Hanover, LLP, about the role of geotechnical engineering in bridge design, construction, and various environmental factors that geotechnical engineers must consider, and the maintenance requirements for different types of bridges and how they impact their lifespan.
Engineering Quotes:


Here Are Some of the Questions We Ask Arsanious:
What makes geotechnical engineering for bridges unique?
What are the different types of bridge structures and their respective advantages and disadvantages?
How do seismic activity impact bridge design and construction?
How do engineers consider the impact of climate change and sea-level rise on bridge design and construction?
Why are some existing bridges selected to be rehabilitated/retrofitted or replaced over others? For the selected existing bridges, discuss the challenges with evaluating the existing foundations.
Can you tell us about a project you worked on that made a big impact on your career?
What are some of the challenges you faced with bridge engineering and how did you overcome those challenges?
What final piece of advice would you like to give to geotechnical engineers regarding bridge engineering?
Here Are Some of the Key Points Discussed About Geotechnical Engineering in Bridge Design and Maintenance:
[Read more…] about TGEP 70: Geotechnical Engineering in Bridge Design and Maintenance: Challenges and Solutions