Podcast: Play in new window | Download | Embed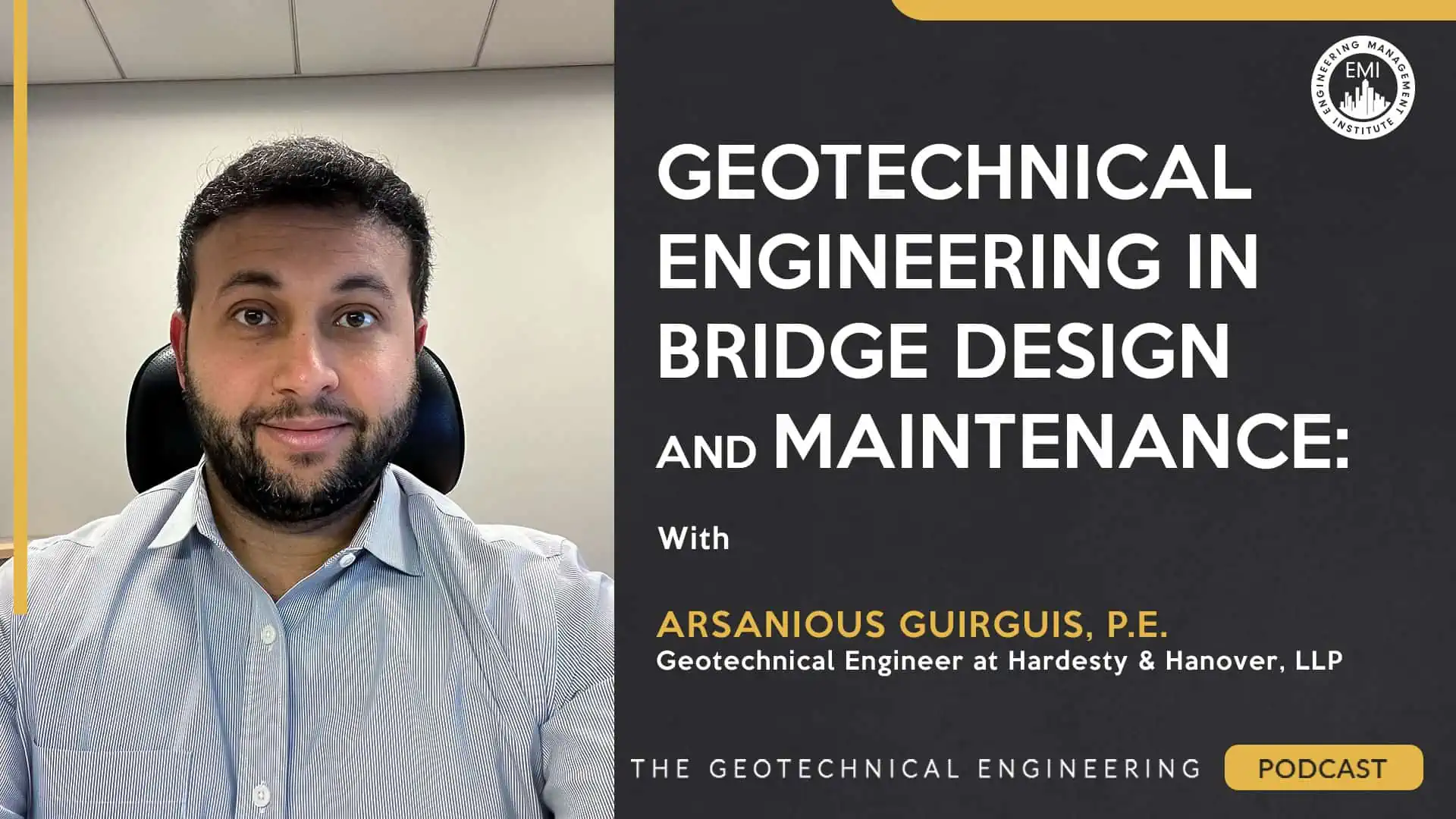 In this episode, we talk to Arsanious Guirguis, P.E., who is a lead geotechnical bridge engineer from Hardesty & Hanover, LLP, about the role of geotechnical engineering in bridge design, construction, and various environmental factors that geotechnical engineers must consider, and the maintenance requirements for different types of bridges and how they impact their lifespan.
Engineering Quotes:


Here Are Some of the Questions We Ask Arsanious:
What makes geotechnical engineering for bridges unique?
What are the different types of bridge structures and their respective advantages and disadvantages?
How do seismic activity impact bridge design and construction?
How do engineers consider the impact of climate change and sea-level rise on bridge design and construction?
Why are some existing bridges selected to be rehabilitated/retrofitted or replaced over others? For the selected existing bridges, discuss the challenges with evaluating the existing foundations.
Can you tell us about a project you worked on that made a big impact on your career?
What are some of the challenges you faced with bridge engineering and how did you overcome those challenges?
What final piece of advice would you like to give to geotechnical engineers regarding bridge engineering?
Here Are Some of the Key Points Discussed About Geotechnical Engineering in Bridge Design and Maintenance:
Geotechnical engineering for bridge building faces unique challenges due to bridges being constructed over waterways. Foundations for bridges differ from those for buildings, and scouring during hurricanes or storms can carry away sediments, undermining the bridge and leading to failure.
New York State classifies bridges as essential or critical, with different design standards required for each. Critical bridges must withstand a 2,500-year earthquake event and be designed for a 1,000-year earthquake without damage, while essential bridges have a different standard. Geotechnical engineers and structural engineers face challenges when designing drill shafts due to congested reinforcing cages required for seismic design, which can affect construction. Bridges usually go under biannual inspections, and clients categorize them accordingly, but it's on each client which bridge will be addressed, rehabilitated, or replaced. So, when the bridge is selected, the engineers evaluate and collect all the inspection data and discuss whether it could be rehabilitated with minimal cost and have a service life for the next 50 years. If not, it's necessary to do a complete replacement because rehabilitation will cost almost as much as the replacement.
Rehabilitating bridges often involves reusing their foundations, either without any strengthening or with additional reinforcement, if required. However, this can be challenging due to the limited information available on these foundations. Most of these bridges are over 75 years old and were originally designed for a 75-year design life.
Unknown foundations are those that lack information about their type and condition. To determine the type of pile used in the foundation, field tests and excavations are necessary, and geophysical testing within a borehole, such as parallel seismic logging, may also be used.
Geotechnical and structural engineering have a lot of interfaces, as working on the geotechnical side of a project requires understanding the structural side. This is important to read and interpret the information provided by the structural engineers and to communicate effectively with them.
Bridge engineering is a highly recommended field because the clients are often public sector and government agencies, which means the projects are funded by taxpayer money. Typically, you will work on large-scale projects, commonly known as megaprojects.
More Details in This Episode…

About the Guest: Arsanious Guirguis, P.E.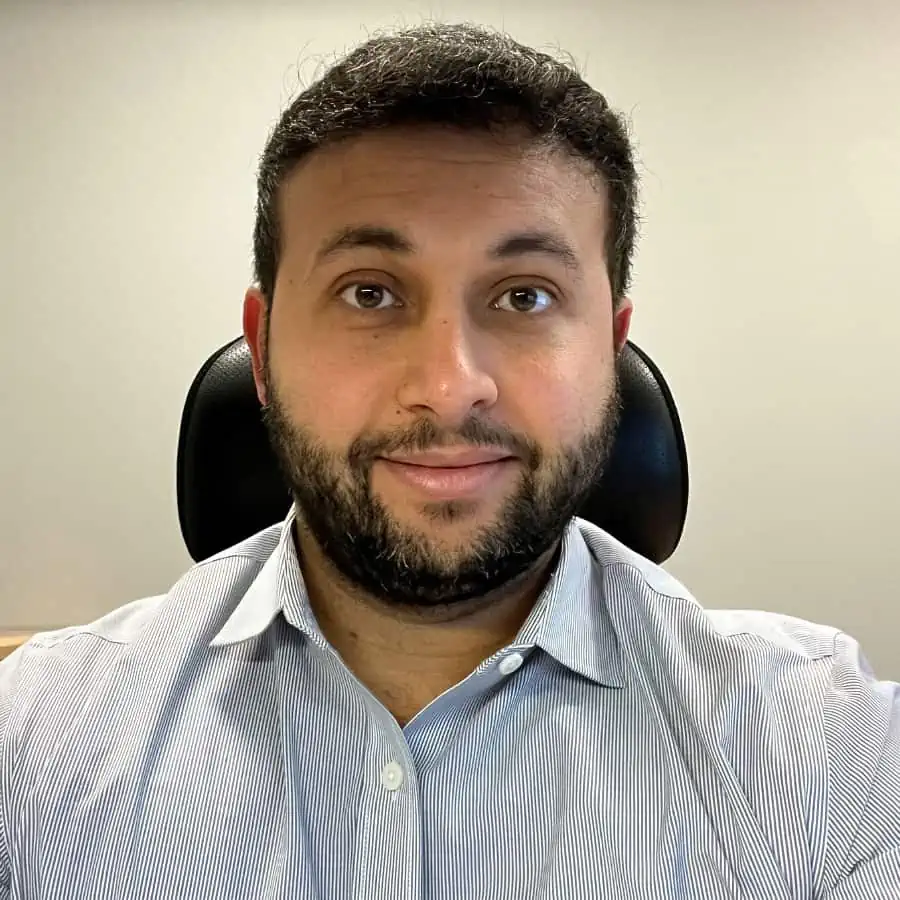 Arsanious is a lead geotechnical bridge engineer employed by H&H with over 10 years experience. His work primarily consists of bridge foundation design, retaining wall design, ground improvement, slope/global stability analysis, subsurface exploration programs, and construction support services. Arsanious has published a few technical papers and presented them at a national ASCE geotechnical conference. He is also a former adjunct professor at The College of New Jersey (TCNJ).
About the Host: Jared M. Green, P.E., D.GE, F.ASCE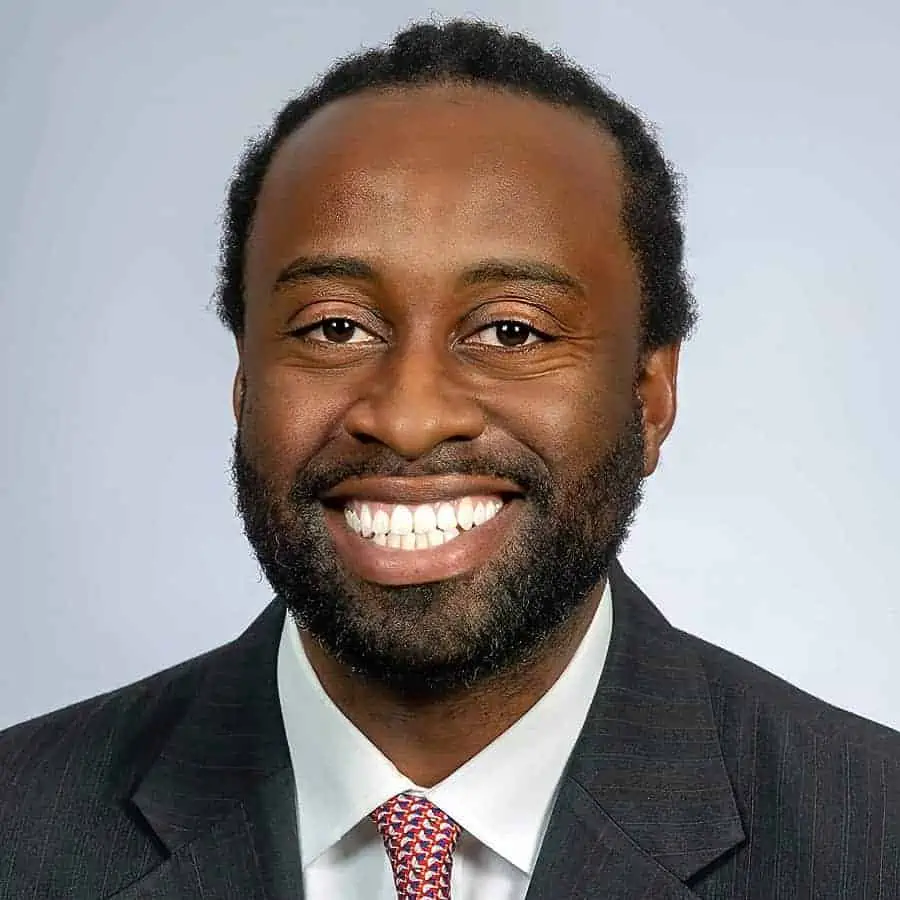 Jared, originally from southwest Philadelphia, Pennsylvania, graduated from Syracuse University's College of Engineering in 2001 with a B.S. in Civil Engineering. He later went on to attain his M.S. in Civil Engineering (Geotechnical Focus) from the University of Illinois, Urbana-Campaign, in 2002. In 2003, he began working in the New York City office of Langan. He has since become a Principal / Vice President and is one of the owners of this international land development engineering consulting firm. After 15 years at Langan, Jared moved to the Philadelphia office and is one of the geotechnical practice leaders in that office.
Jared is a consultant and team leader who also enjoys mentoring young engineers and first-generation college students. He has been instrumental in increasing the number of pre-college students who are interested in STEAM majors and fields. He strives to make complex engineering topics relatable and understandable to people new to the field and to people who are completely unfamiliar with engineering. Jared and his family currently reside in Flemington, New Jersey. He and his wife have three energetic, inquisitive, and awesome children. You can connect with Jared here.
Sources/References:
Hardesty & Hanover, LLP
Connect with Arsanious Guirguis, P.E. on LinkedIn
This Episode Is Brought to You by:

Keller

Keller develops innovative, practical, and cost-effective solutions to geotechnical challenges, including deep foundations, ground improvement, groundwater control, liquefaction mitigation, releveling structures, slope stabilization, support of excavation, underpinning, and instrumentation and monitoring. Keller is the largest geotechnical specialty contractor in the world with over 60 offices throughout the U.S. and Canada. For more information, visit keller-na.com.
PPI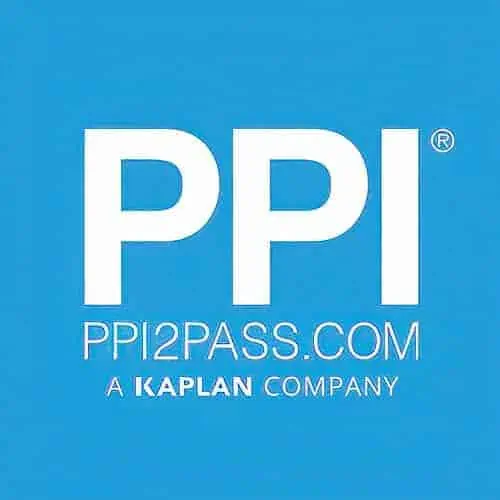 PPI has helped engineers achieve their licensing goals since 1975. Passing the FE and PE exams can open doors to career advancement and new opportunities. Check out PPI's wide range of prep options, including Live Online courses, OnDemand courses, and digital study tools, to help prepare you to pass your licensing exam. Check out PPI today at ppi2pass.com to see all the options available for FE and PE exam prep.
Please leave your comments or questions in the section below on the role of geotechnical engineering in bridge design and maintenance.
To your success,
Jared M. Green, P.E., D.GE, F.ASCE
Host of The Geotechnical Engineering Podcast