Podcast: Play in new window | Download | Embed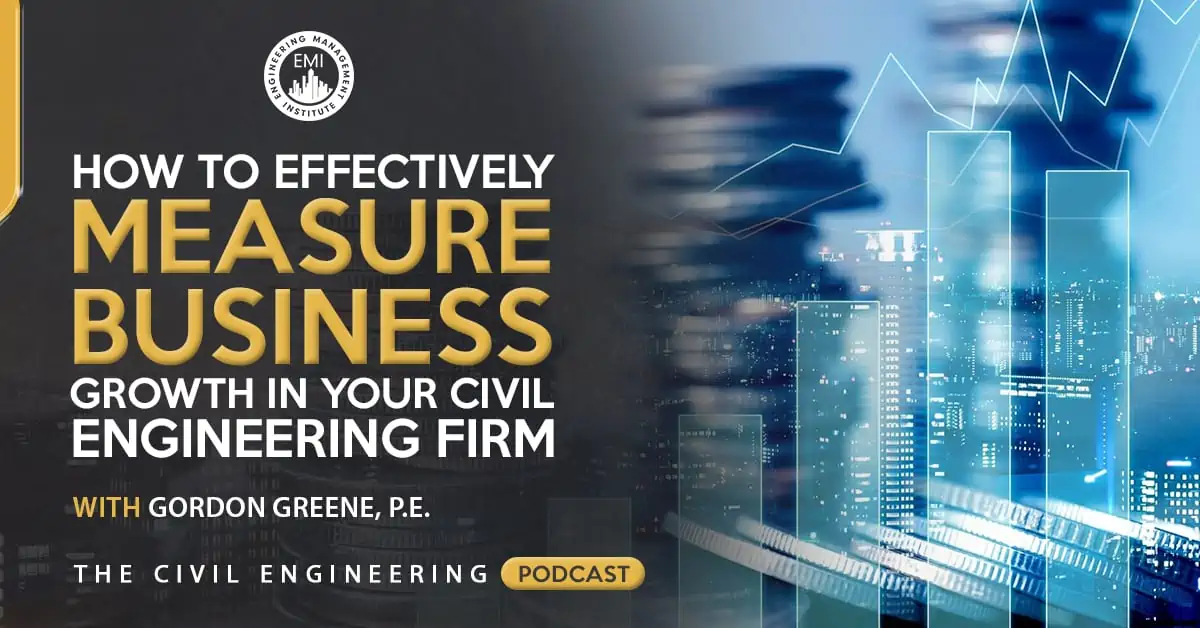 In this episode, which is the first episode in our new Civil Engineering Entrepreneurs series, I talk to Gordon Greene, P.E., of Patel, Greene & Associates about how to effectively measure business growth and the use of standing operating procedures in the business world.
Engineering Quotes:


Here Are Some of the Questions I Ask Gordon:
Why is it important for a company to have a vision or mission statement?
How do you ensure that the everyday tasks or actions that your people are taking are contributing toward the overall vision?
What is your philosophy around meetings?
Does every person in your company have a goal or goals that they are working toward, and are these goals aligned with the vision of the company?
Are there specific metrics, indicators, or numbers that you use to effectively measure business growth at your company?
How often do you monitor those metrics and what tools do you use to monitor them?
What have you found to be the most important indicator in the terms of the health of your civil engineering firm?
Are the people who work in the company held accountable through key performance indicators and other metrics?
Does your company emphasize capturing core processes that can be practiced consistently throughout the company?
As a leader, how do you ensure these processes are captured and practiced consistently across the company and that they are followed by all the employees?
As the company grows, should you consider stepping away from the project work?
Here Are Some Key Points Discussed in This Episode About Measuring Business Growth:
[Read more…] about TCEP 164: How to Effectively Measure Business Growth in Your Civil Engineering Firm