Podcast: Play in new window | Download | Embed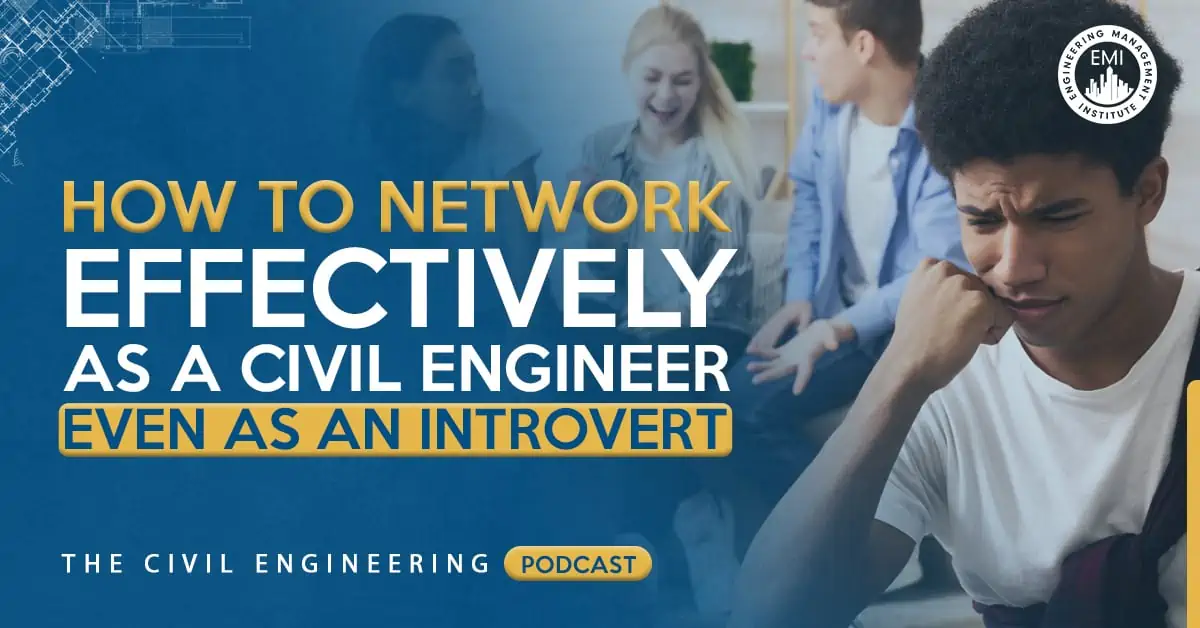 In episode 136 of The Civil Engineering Podcast, I am going to give you three actions that you can use to network effectively and build relationships. These networking tips will help you improve your relationship-building skills and give your civil engineering career a jumpstart, whether you are an introvert or an extrovert.

Here Are Some Key Points Discussed in This Episode About Networking:
According to the dictionary, the word "introvert" refers to a shy person. Many engineers are labeled as introverts because they are analytical, technical, and deal with details.

As engineers progress in their careers, their managers often expect them to build relationships and bring in new business to the firm. When you can't do that, it can become a barrier to advancement in your career.

Networking should be thought of as building relationships. If you take on that mindset, it will be easier to become a successful networker and excel in your career.
Here Are Three Specifics Actions You Can Take to Network Effectively:
[Read more…] about TCEP 136: How to Network Effectively as a Civil Engineer — Even as an Introvert