Podcast: Play in new window | Download | Embed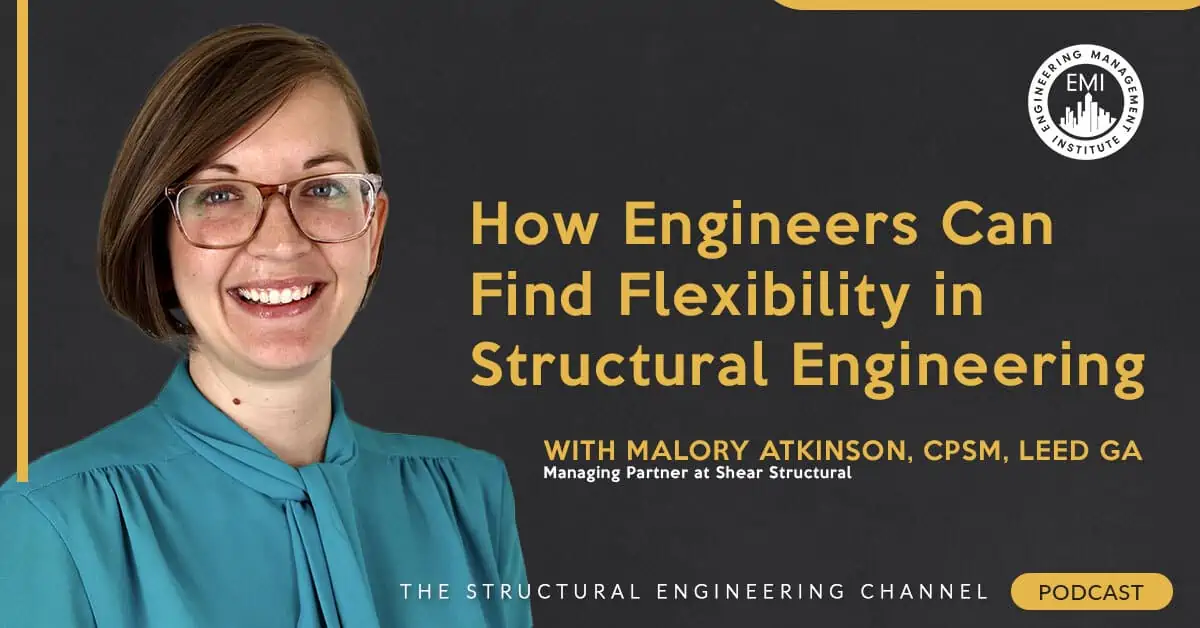 In this episode, we talk to Malory Atkinson, CPSM, LEED GA, about how engineers can find flexibility in structural engineering and what company owners can do to retain staff at their firms.
Engineering Quotes:



Here Are Some of the Questions We Ask Malory:
What does flexibility in engineering mean for you?
What are some of the things that Shear has been doing to find flexibility in the SE profession beyond working from home?
What are some of the challenges you have faced with providing engineers with more flexibility and how do you overcome these challenges?
What is some of the feedback you have gotten from employees on how providing them with flexibility increased their quality of life?
What are some ways that company owners can incorporate flexibility into their company vision and mission?
What are some of the things employees can do to encourage company owners to incorporate flexibility?
What is Shear's perspective on employee retention, and what are some of the other things Shear has done to retain staff?
Do you have any advice for young engineers starting out in their career?
Here Are Some of the Key Points Discussed About How Engineers Can Find Flexibility in Structural Engineering:
[Read more…] about TSEC 81: How Engineers Can Find Flexibility in Structural Engineering