This is a guest post by Zachary White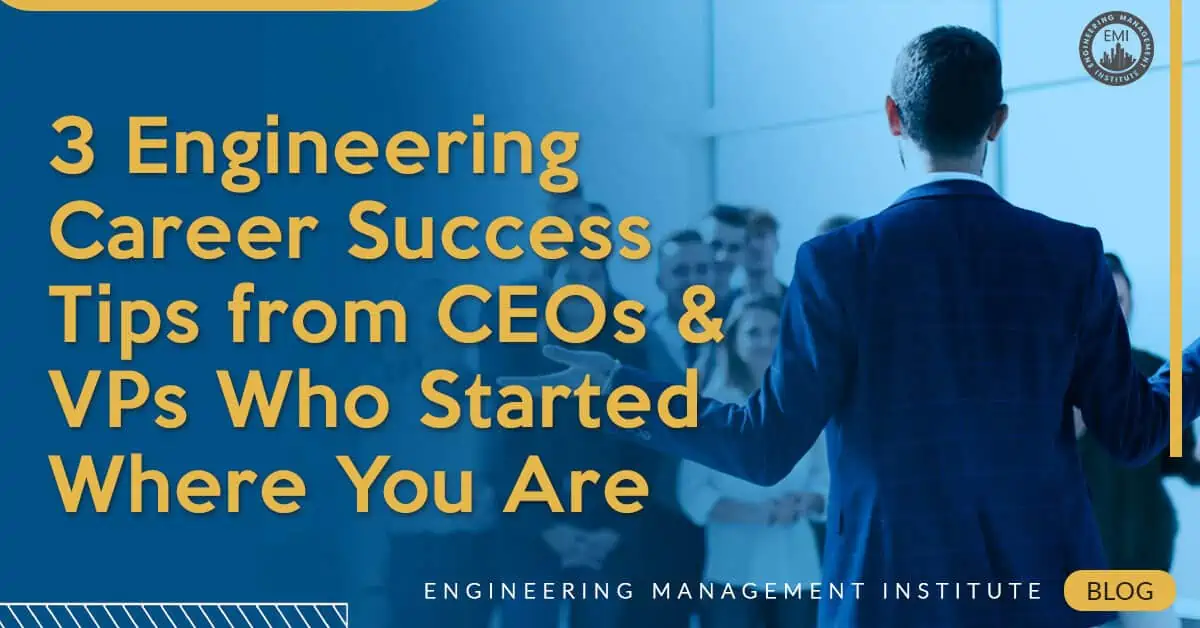 "How did you do it?" I love asking top leaders this question for one simple reason… Success leaves clues.
I've asked top engineering leaders, from the Fortune 500 to Silicon Valley startups, how they got their results on my podcast. I want to share a few of their recent answers with you.
NOTE: This is not an exhaustive list, and they are not ranked in order of importance. That's because the most important tip for you is always unique to your situation! So work with your own coach and mentor on which of these you need to focus on first, and go find a dozen more solutions to your unique challenges.
1. Find Your Mentor — AND Your Mentees
Everybody talks about the importance of having a mentor. I personally believe in having a tribe of mentors.
But very few leaders talk about the importance of finding your mentees as well.
[Read more…] about 3 Engineering Career Success Tips from CEOs & VPs Who Started Where You Are