This is a guest post by Zachary White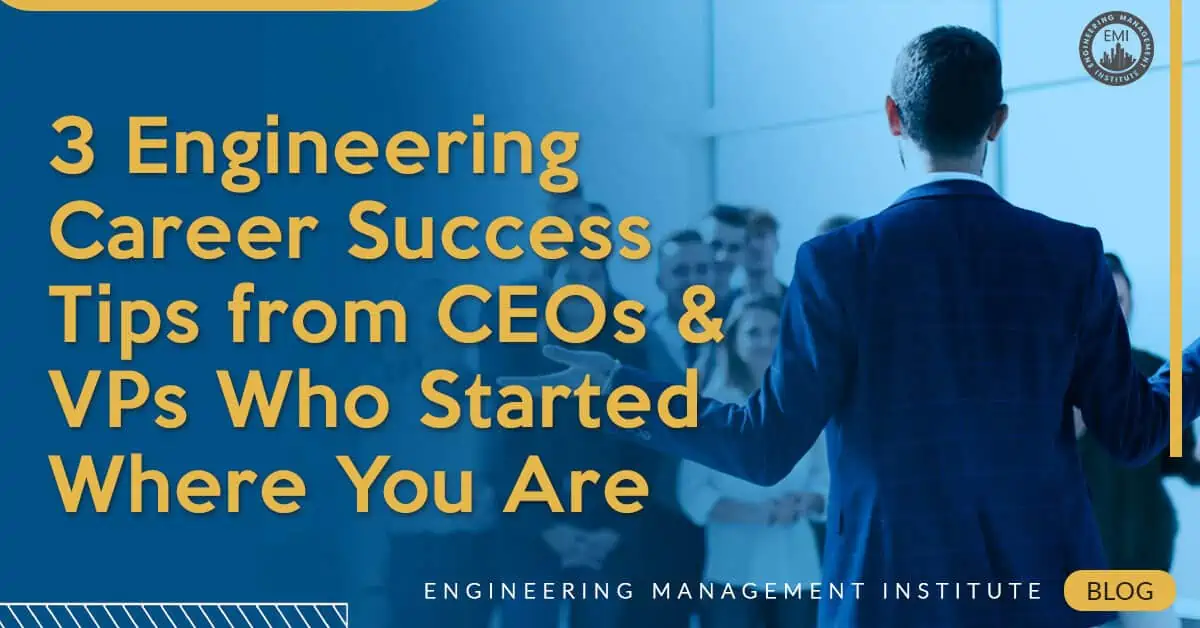 "How did you do it?" I love asking top leaders this question for one simple reason… Success leaves clues.
I've asked top engineering leaders, from the Fortune 500 to Silicon Valley startups, how they got their results on my podcast. I want to share a few of their recent answers with you.
NOTE: This is not an exhaustive list, and they are not ranked in order of importance. That's because the most important tip for you is always unique to your situation! So work with your own coach and mentor on which of these you need to focus on first, and go find a dozen more solutions to your unique challenges.
1. Find Your Mentor — AND Your Mentees
Everybody talks about the importance of having a mentor. I personally believe in having a tribe of mentors.
But very few leaders talk about the importance of finding your mentees as well.
Casey Tubman is currently Vice President and Global Platform Leader for Vertical Axis Laundry at Whirlpool Corporation, the company's largest category worldwide. He started his career engineering plastic parts for Case International Harvester, and understands what it takes to climb the ladder.
What stood out in our conversation was how he added value down the org chart along the way.
He is the kind of leader who consistently makes time for up-and-coming talent, even when he has "no time" to do that. He knows how powerful those moments can be for the young up-and-comers, and understands that giving back always returns ten-fold.
I personally remember, right after landing a Senior Engineering Manager position at Whirlpool, getting with Casey for a 30-minute mentorship meeting. At the time, he was General Manager for the North America Laundry Business Unit. He told me, "Zach, listen, it's not just about the engineering. It's not just about the projects. You need to think about the customer if you want to advance here."
If you are not serving as a mentor, it's time to start. It doesn't matter what level you're at, you have something to offer.
2. Leading the Enterprise Is Built on Leading Yourself
Let's talk about a leadership model that shows up in most HR decks.
It starts with the concept of leading SELF.
Then moves on to leading OTHERS.
Then you lead LEADERS.
And then at the top is leading the ENTERPRISE.
It starts with leading yourself, and ends with leading the enterprise, right?
Well, here's what everyone forgets.
In order for you to be successful at leading others, you must also reach the next level of leading yourself. Leading self is the foundation of all leadership.

When you move to leading leaders and stacking that on top of this pyramid, the strength of your foundation, leading self, must increase again.
Ken Whah is President and CEO of Hanson Logistics, and he has tackled some of the toughest logistics challenges in the country in his career. He can relate to engineers at every level, having started in mechanical engineering and design work out of college.
Ken shared his coachable, humble, and open mind moving from role to role across functions of the business. At every level of leadership, you must also go back to leading yourself! There are breakthroughs, mindsets, tool sets, and skill sets that you must develop within yourself to maintain success at those next levels.
Don't just invest in leadership development at the next level — double-down on investing in personal development every step of the way.
3. Say NO to Something That You KNOW Needs a NO
What is that thing you've been saying "yes" to that has been a huge problem?
It's causing all sorts of frustration.
Or it's overwhelming and overloading you, it's not aligned with the strategy and the vision of what needs to happen. It's not a priority. It's not moving.
Go say NO to that thing.
Diego Rebosio is CEO and Founder of Oshyn, Inc. Diego's team at Oshyn is helping brands achieve breakthrough sales and interactions via smarter technology. Their superpower is Sitecore, and they've been doing it for years.
Diego says if a senior leader like him is asking for something that you are certain cannot happen for whatever reason, say no. Provide the data and reason, let them know that you are a team player, you do want to succeed, but that this is a no.
When you say yes to things that are completely unrealistic, it is a huge disservice to yourself and the organization. You're not doing anyone any favors by staying up all night, working all weekend, and busting your chops for something that you are already certain isn't going to work.
Have the courage to draw that boundary. Now we can have a real conversation. If somebody disagrees with your "no," then talk about it! This kind of healthy conflict is necessary for high-performing teams to stay that way.

It's Your Turn to Sucess
Let me leave you with this, not as CEO of my coaching company, but as your friend and raving fan — I want to see you succeed!
Find a model of success, ask questions, learn, and then GO TAKE ACTION!
Remember to get out of your comfort zone. The comfort zone is not helping you get what you want out of your life and career.
Strengthen courage every single day by doing something that scares you. Find the edge of your comfort zone. Act now.
It's OK if you fail.
There isn't success and failure — there's success and learning.
And in fact, it's not even success and learning at the end.
It's learning and learning.
Let's do this!
About the Author: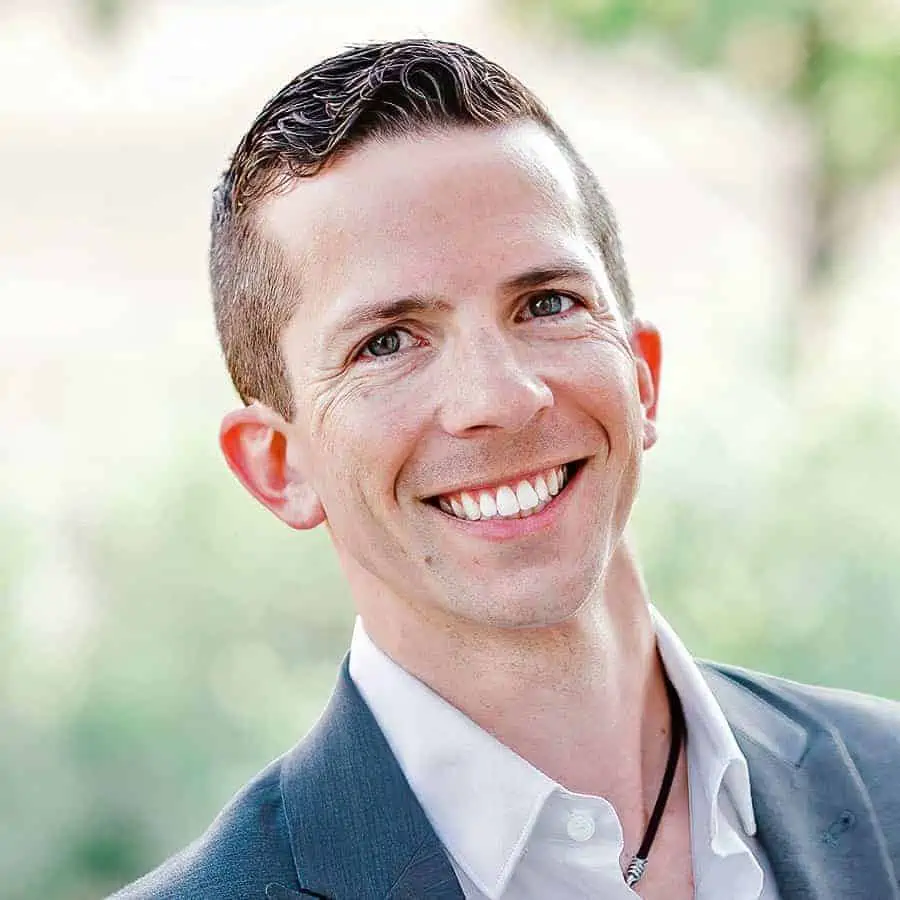 Zachary White is a sought-after coach known for changing the game in engineering career coaching. He has worked with hundreds of engineering leaders at all levels from top companies worldwide to escape burnout and achieve breakthrough results.
Zach is the founder and CEO of Oasis of Courage, known as OACO, a fast-growing company with unique and proven coaching programs exclusively for engineering leaders. He also hosts The Happy Engineer Podcast, a Top 2% show globally, where listeners discover the steps to engineering success through expert interviews and Zach's own transformational framework, the Lifestyle Engineering Blueprint.
As a thank you to readers of the EMI blog, Zach is offering a FREE career coaching session while slots are available. To request a session, book an introductory Career Clarity Call by clicking the big orange button on www.oasisofcourage.com and letting our team know you found us on the EMI blog!
We would love to hear any questions you might have or stories you might share on engineering career success tips.
Please leave your comments, feedback, or questions in the section below.
To your success,
Anthony Fasano, PE, LEED AP
Engineering Management Institute
Author of Engineer Your Own Success