Podcast: Play in new window | Download | Embed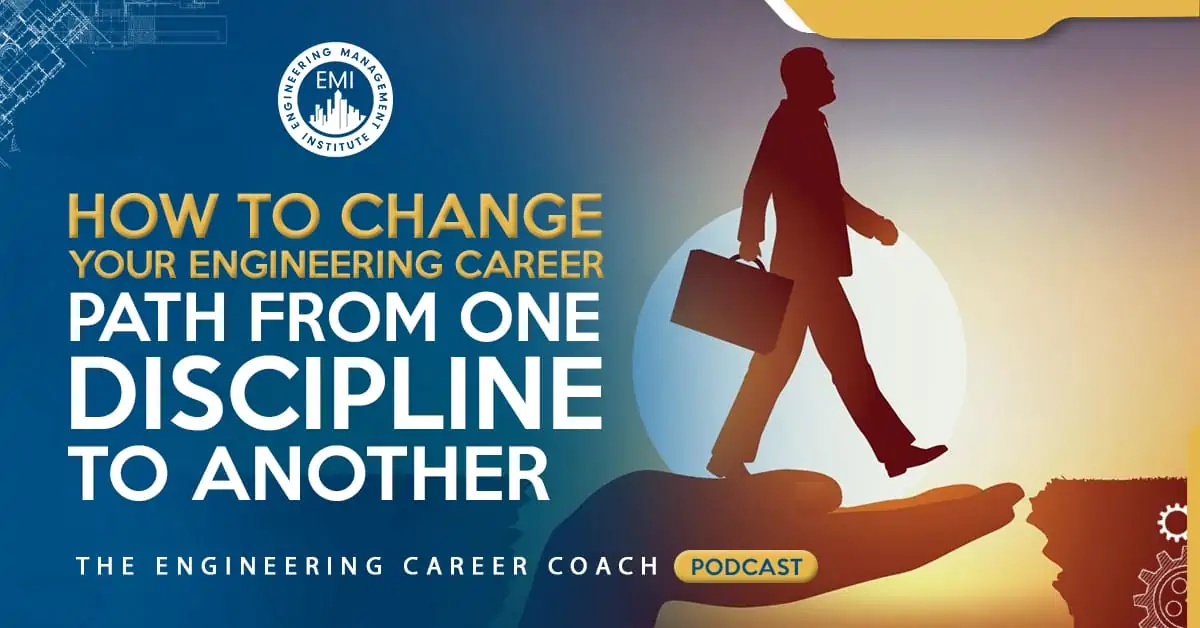 In this session of The Engineering Career Coach Podcast, I help a young engineer create a plan to transition from one engineering discipline to another.
It is normal for engineers, at some point in their careers, to want to try something different. This usually requires transitioning from one discipline to another, such as from water resources to structural. While making this move can be exciting, it can also be extremely difficult. This session serves to simplify it.
"Everyone thinks of changing the world, but no one thinks of changing himself."
– Leo Tolstoy
The career-changing tip at the end of the show will challenge you to think outside of the box in your engineering career and shake things up a bit!
Listen to this session and learn: [Read more…] about TECC 018: The Engineering Career Coach Podcast – How to Change Your Engineering Career Path from One Discipline to Another