Podcast: Play in new window | Download | Embed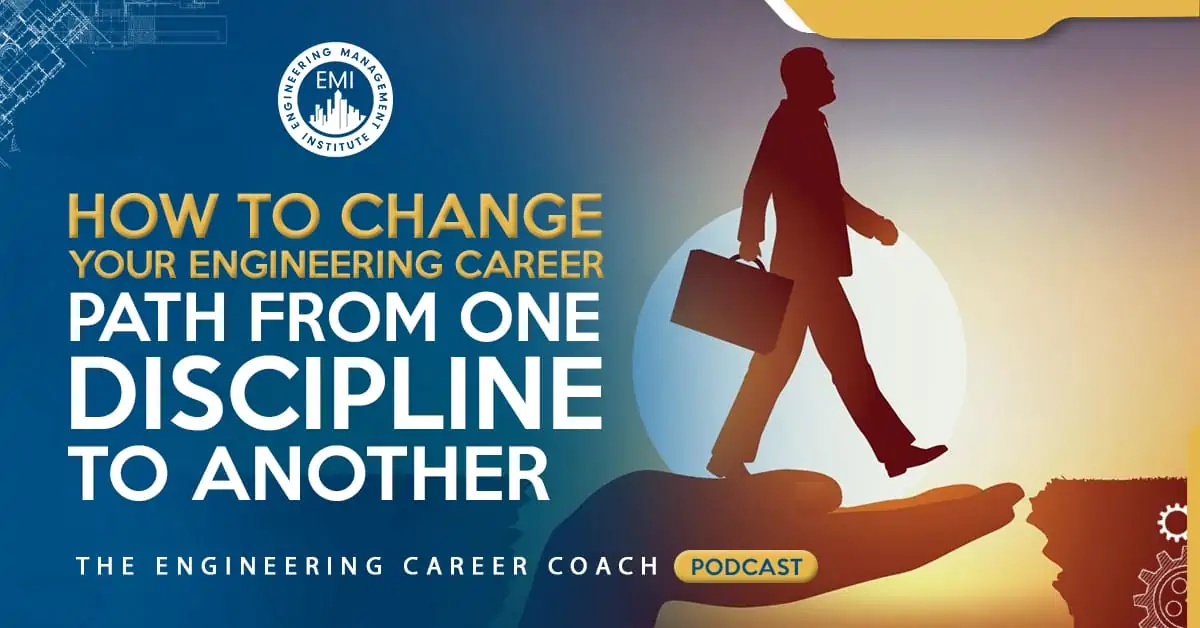 In this session of The Engineering Career Coach Podcast, I help a young engineer create a plan to transition from one engineering discipline to another.
It is normal for engineers, at some point in their careers, to want to try something different. This usually requires transitioning from one discipline to another, such as from water resources to structural. While making this move can be exciting, it can also be extremely difficult. This session serves to simplify it.
"Everyone thinks of changing the world, but no one thinks of changing himself."
– Leo Tolstoy
The career-changing tip at the end of the show will challenge you to think outside of the box in your engineering career and shake things up a bit!
Listen to this session and learn:
How to get clear on your "why" when switching disciplines and why this is so important
How professional associations can help you make the transition
How to find people in the field you are interested in to help you make the transition
Ways to find out about the best credentials to obtain in the industry you are breaking into
How to get the information you need from people in the industry you are moving into
Ways to use LinkedIn to assist with the transition
Resources and links mentioned in this session include:
Free Gift for Engineers
IECD Austin Meetup Summary
Operation Groundswell
Engineers Without Borders 
Books Mentioned (Affiliate Links)
How to Win Friends and Influence People, by Dale Carnegie 
What questions do you have about transitioning?
I would love to hear any questions you might have on changing disciplines in your engineering career.
Please leave your comments or questions in the section below.
To your success,
Anthony Fasano, PE, LEED AP
Engineering Management Institute
Author of Engineer Your Own Success