Podcast: Play in new window | Download | Embed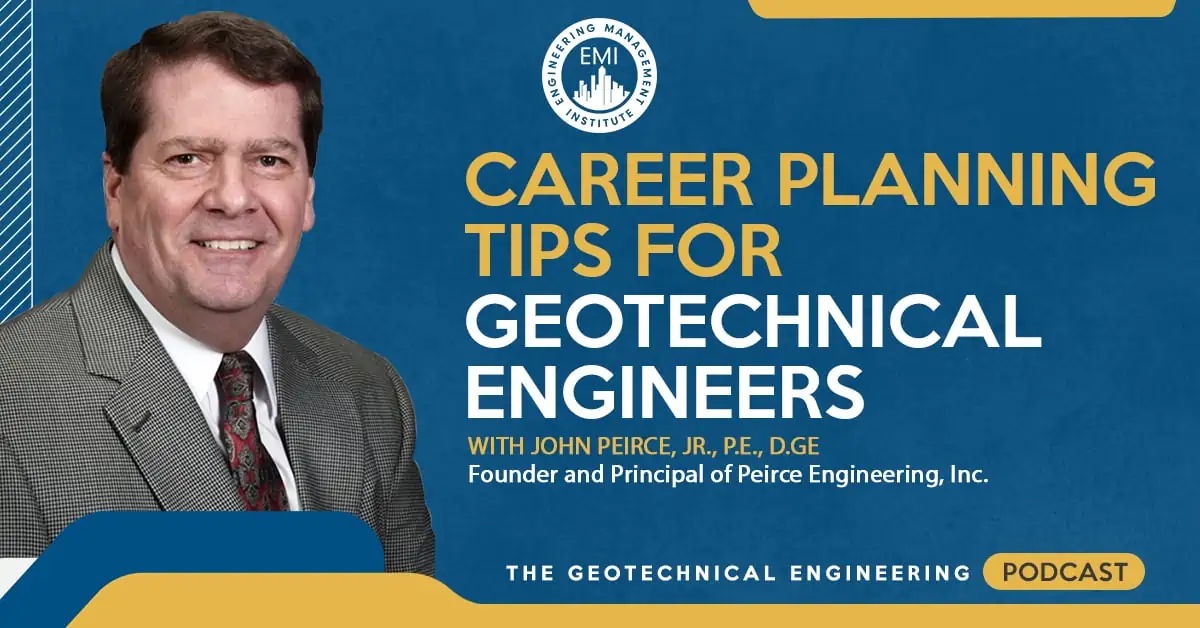 In this episode of The
Geotechnical Engineering Podcast, we talk to John Peirce, Jr., P.E., D.GE, founder and principal of Peirce Engineering that provides us with some great career planning tips on the importance of mentoring young engineers, the need for field experience before becoming a design engineer, and continuing education. I believe this episode will especially help you if you are earlier in your career and if you are trying to plan how to move up in your engineering career.
Engineering Quotes:
Here Are Some of the Questions We Ask John in This Episode:
You believe that engineering education begins after graduation. What do you mean by that?

What are some things, in your opinion, that you must consider when choosing a mentor?

The way we communicate with other people says a lot about us, even when we don't say a word. Why is it so important for engineers to speak less and listen more? 

Do you believe that engineers should know how structures are built before they start designing those structures?

How does an engineer know what the limitations of their experience are?

How can engineers remain diligent and keep up with continuing education?
Here Are Some of the Key Points Discussed About Career Planning Tips for Geotechnical Engineers:
[Read more…] about TGEP 22: Career Planning Tips for Geotechnical Engineers