Podcast: Play in new window | Download | Embed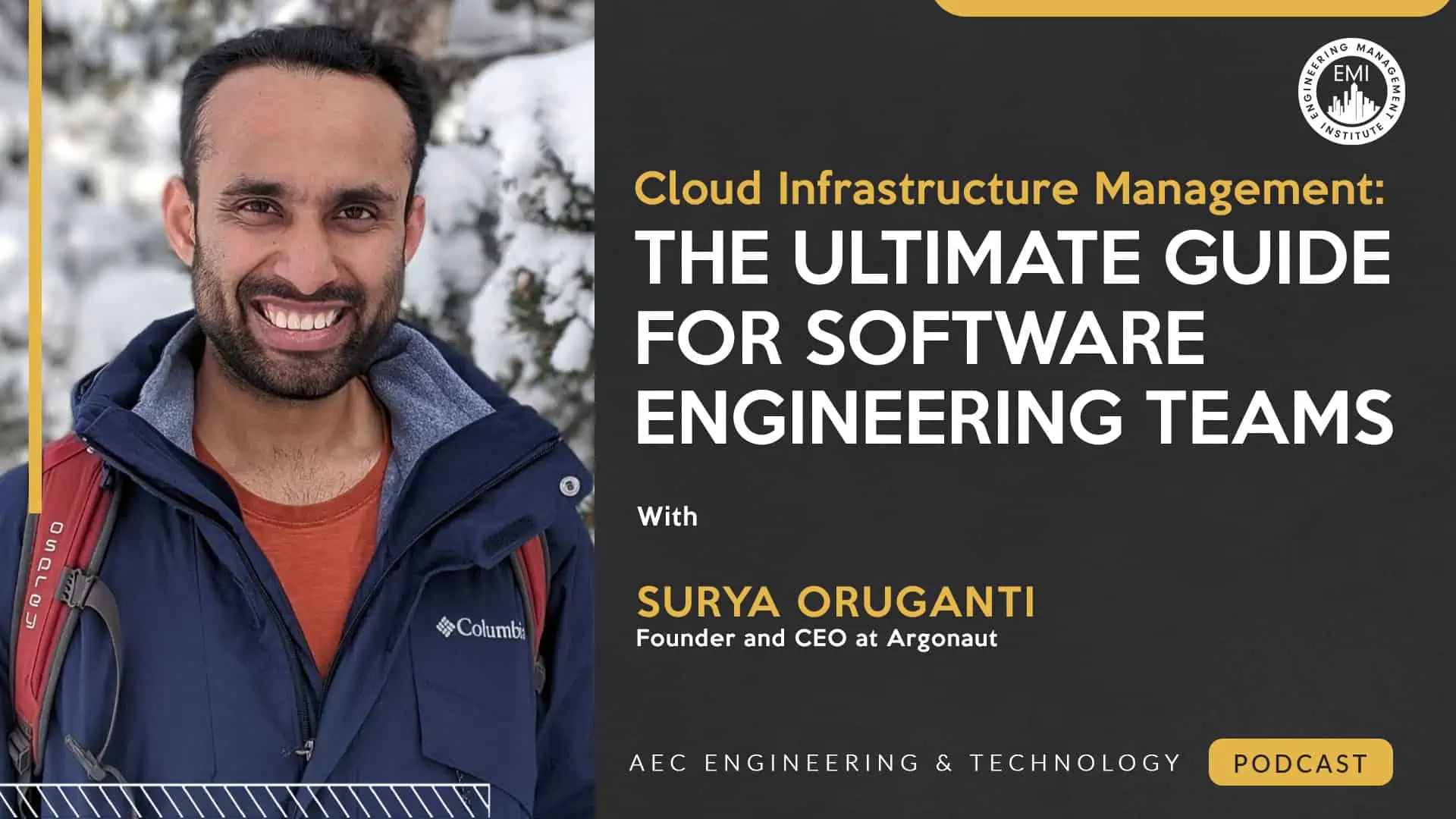 In this episode, I talk to Surya Oruganti, founder and CEO at Argonaut, a software development firm specializing in cloud automation. Surya's expertise lies in revolutionizing app deployments and cloud infrastructure management, reducing mobilization time from months to minutes, and in this episode, we talk about how their platform achieves this and the benefits it brings to AEC firms. He also provides some great tips for simplifying company infrastructure, managing cloud spending, and overcoming challenges in transitioning to the cloud.
***The video version of this episode can be viewed here.***
Engineering Quotes:


Here Are Some of the Questions I Ask Surya:
Could you explain how your platform automates app deployments and the underlying infrastructure, as well as the significant benefits it brings to your clients?
Could you share some tips or best practices for simplifying a company's infrastructure and optimizing its toolset?
How does the fit between founders and their products, along with scaling a Lean team, improve the end-user experience in startups with a customer-centric approach?
Could you provide insights on the strategies employed to effectively manage cloud spending for AEC companies and prevent it from becoming overwhelming when making organizational decisions?
How do you prioritize features to maximize the benefit to end users while considering cost implications and distinguishing between essential and fringe beneficial features?
Could you provide further insights on data security and privacy concerns?
Do you have any additional insights or elaborations on privacy, given its significance and varying regulations in different regions?
What final advice would you give VC firms in the AEC industry considering a transition to the cloud for a successful migration?
Here Are Some Key Points Discussed in This Episode About Cloud Infrastructure Management: 
[Read more…] about AECT 021: Cloud Infrastructure Management: The Ultimate Guide for Software Engineering Teams