Podcast: Play in new window | Download | Embed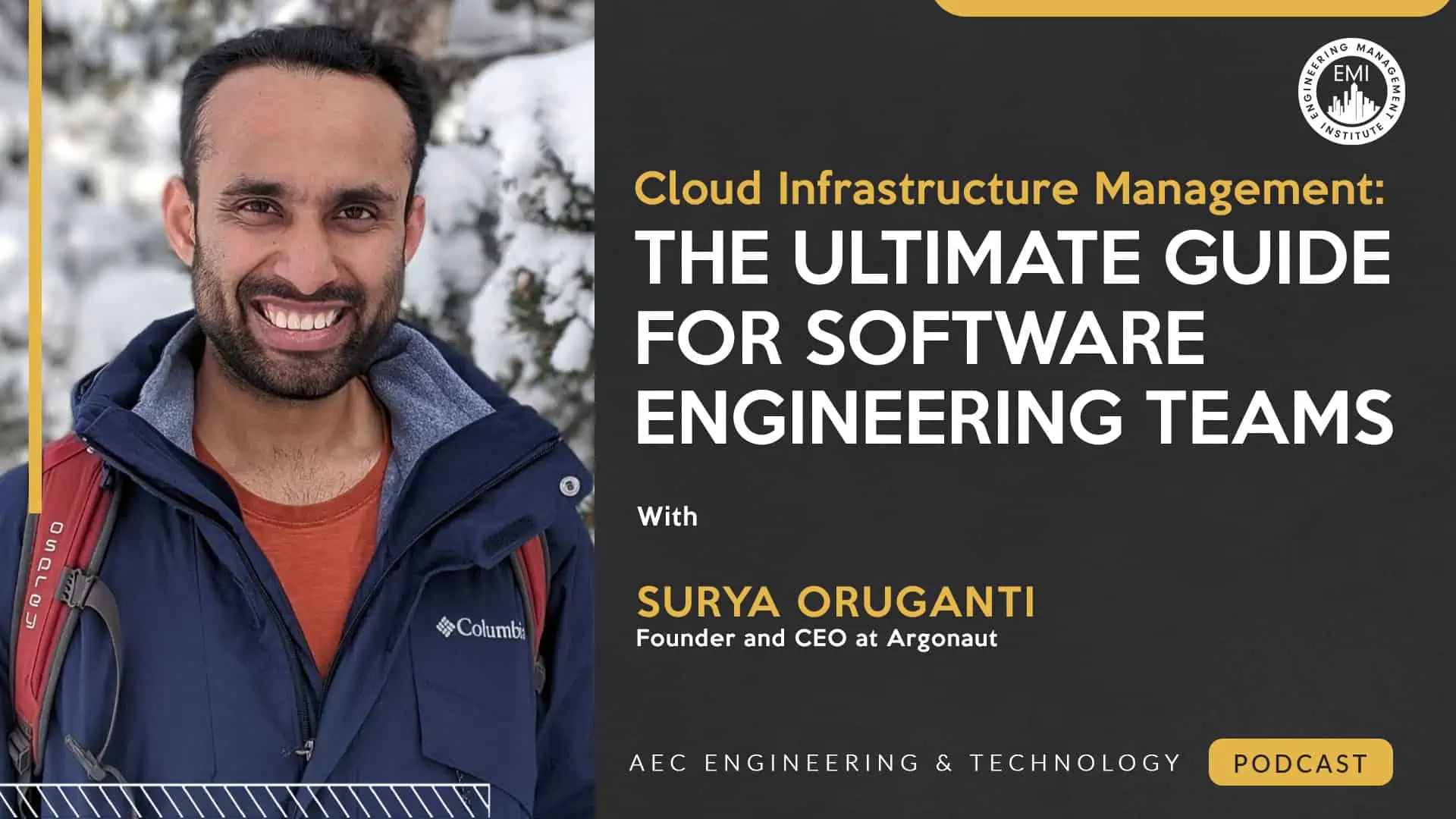 In this episode, I talk to Surya Oruganti, founder and CEO at Argonaut, a software development firm specializing in cloud automation. Surya's expertise lies in revolutionizing app deployments and cloud infrastructure management, reducing mobilization time from months to minutes, and in this episode, we talk about how their platform achieves this and the benefits it brings to AEC firms. He also provides some great tips for simplifying company infrastructure, managing cloud spending, and overcoming challenges in transitioning to the cloud.
***The video version of this episode can be viewed here.***
Engineering Quotes:


Here Are Some of the Questions I Ask Surya:
Could you explain how your platform automates app deployments and the underlying infrastructure, as well as the significant benefits it brings to your clients?
Could you share some tips or best practices for simplifying a company's infrastructure and optimizing its toolset?
How does the fit between founders and their products, along with scaling a Lean team, improve the end-user experience in startups with a customer-centric approach?
Could you provide insights on the strategies employed to effectively manage cloud spending for AEC companies and prevent it from becoming overwhelming when making organizational decisions?
How do you prioritize features to maximize the benefit to end users while considering cost implications and distinguishing between essential and fringe beneficial features?
Could you provide further insights on data security and privacy concerns?
Do you have any additional insights or elaborations on privacy, given its significance and varying regulations in different regions?
What final advice would you give VC firms in the AEC industry considering a transition to the cloud for a successful migration?
Here Are Some Key Points Discussed in This Episode About Cloud Infrastructure Management: 
Argonaut's platform automates app deployments and streamlines infrastructure management, simplifying complex workflows. It handles tasks ranging from provisioning cloud infrastructure to code execution and scalable deployment. By eliminating the need for in-house development of these processes, it saves time and effort for organizations. The solution ensures scalability, adherence to best practices, and seamless integration with users' preferred tools.
To simplify company infrastructure and toolsets, it is important to focus on core business values, reduce maintenance costs, and streamline processes. Consolidating tool suites for non-user-facing tasks helps manage complexity and minimize organizational challenges. Microsoft's success in the enterprise market is a testament to the effectiveness of integrated tools over numerous specialized options.
A user-centric approach drives the development process, beginning with a deep understanding of the needs of end users, especially software engineers. By actively gathering and incorporating user feedback, valuable insights are gained, ensuring that solutions align with user requirements. The ownership and empowerment within the development process facilitate the delivery of effective solutions that cater to user needs.
Transitioning to the cloud requires addressing challenges such as cost visibility, resource over-provisioning, and inventory management to effectively manage cloud spending for AEC companies.
Effective feature prioritization in product management involves understanding organizational context, identifying user needs, aligning them with product goals, considering stakeholder perspectives, conducting user research, and leveraging frameworks for adoption and value delivery.
Addressing data security concerns involves minimizing the attack surface, implementing the principle of least privilege, utilizing automated access controls and policies, employing security mechanisms like VPNs and firewalls, and following privacy regulations while collecting the least amount of user data necessary for business purposes.
Privacy regulations increase costs for organizations in terms of compliance and brand perception, necessitating the prioritization of security and privacy in product development at a global scale.
Choose reliable and proven technology solutions rather than chasing innovation, focus on tools that streamline operations and minimize complexity, and carefully consider both the immediate costs and long-term maintenance and overheads for a successful transition to the cloud in the AEC industry.
More Details in This Episode…

About the Guest: Surya Oruganti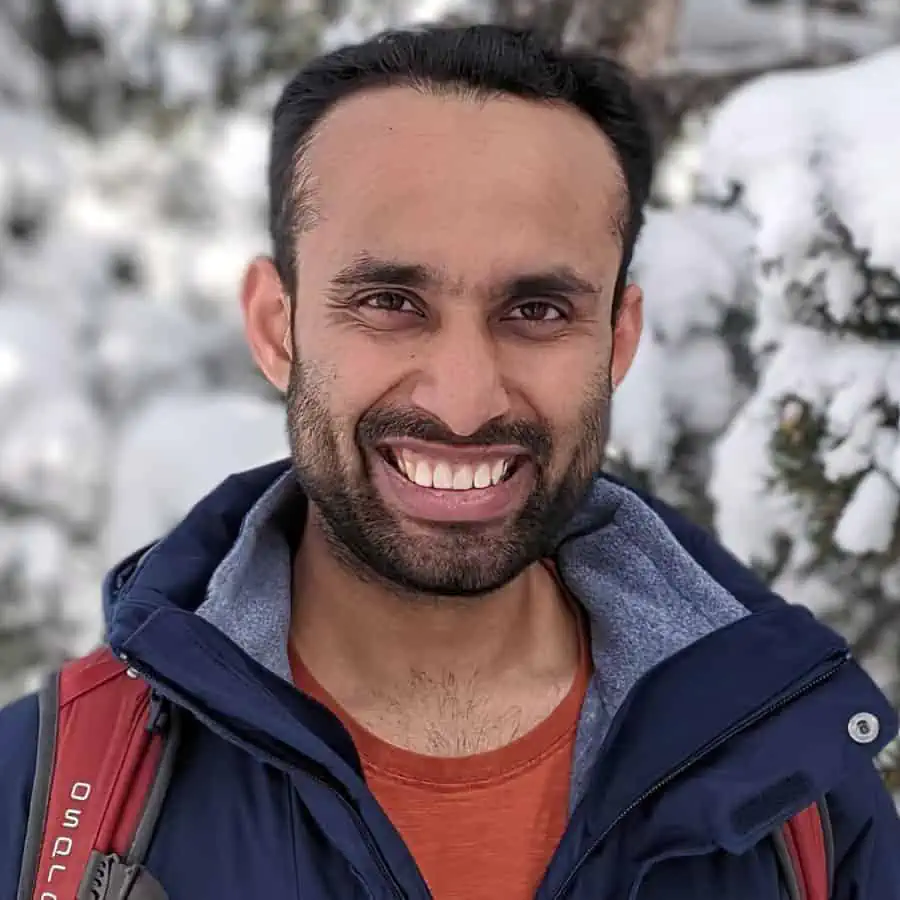 Surya Oruganti is a product and engineering leader with over a decade of experience building cloud infrastructure, developer platforms, product management, and UX design at both agile startups and industry behemoths like Microsoft, and he's earned a reputation as a thought leader in the tech world. Now with his new startup Argonaut, he's out to automate app deployments and cloud infrastructure so you can measure your time to mobilize in minutes, not months.
About the Host: Nick Heim, P.E.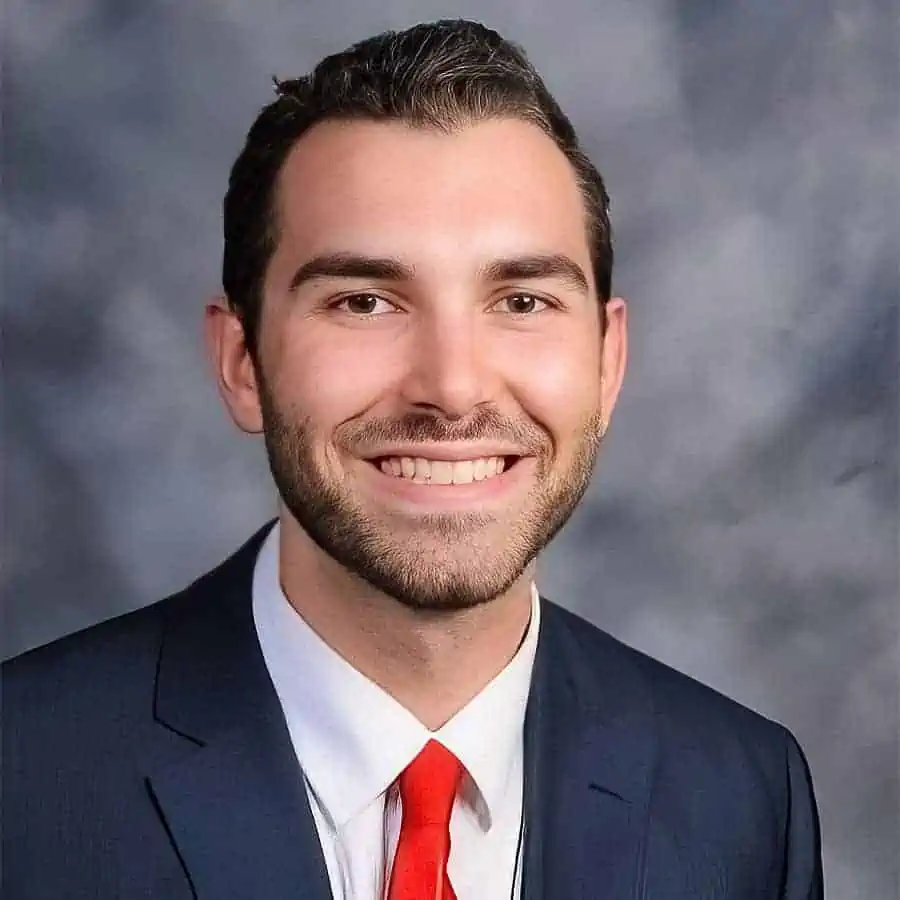 Nick is a field and VDC engineer at StructureCare, owner of Green House Property Management, and the host of the AEC Engineering and Technology Podcast. Nick's interests lie at the intersection between the built world and technology, and he can be found looking for the ever-changing answer to the question, "How can we do this better?" He can be found on LinkedIn, producing content about the use of technologies in his civil engineering career and small business.
Sources/References:
Argonaut
Connect with Surya Oruganti on Twitter
Connect with Surya Oruganti on LinkedIn
We would love to hear any questions you might have or stories you can share on cloud infrastructure management for software engineering teams.
Please leave your comments, feedback, or questions in the section below.
To your success,
Nick Heim, P.E.
Host of the AEC Engineering and Technology Podcast