Podcast: Play in new window | Download | Embed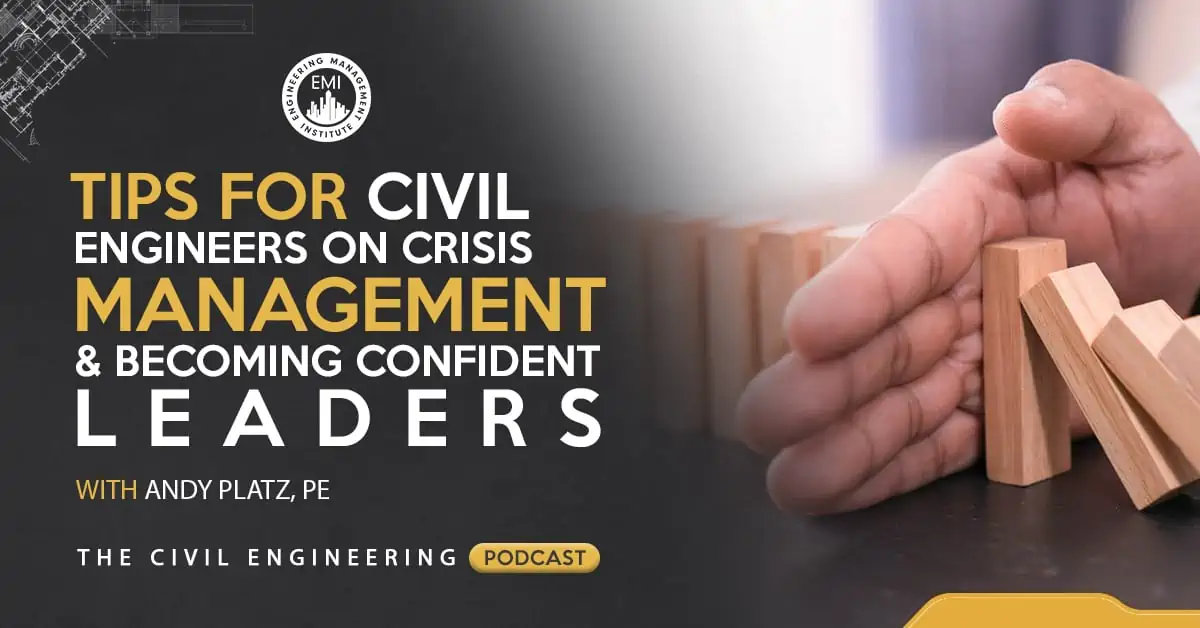 In this episode, I talk with Andy Platz, PE, who is the CEO and President at Mead & Hunt. Andy talks about his career journey of how he went from being a fresh graduate to a CEO of a company. He provides some great crisis management tips to civil engineers and also gives very actionable advice to civil engineers aspiring to become leaders in the field. Andy also talks about how he and other leaders at Mead & Hunt are leading their firm through this COVID-19 coronavirus pandemic.
Engineering Quotes:


Here Are Some of the Questions I Ask Andy:
Can you please tell us about your career progression as a civil engineer?
As a leader of a civil engineering company, how do you manage crisis management at your firm?
How has your staff responded to this time?
How does one be prepared for something like this pandemic?
Was being the CEO a career goal that you had early on in your career?
Are there any skills and characteristics that you find in a lot of civil engineering leaders that allow them to be in leadership roles?
What is your philosophy on social media and how an engineer and engineering firm should utilize it?
How do you think being an ESOP (or having employee owners) impacts the culture of a company?
Here Are Some of the Key Points Discussed About Crisis Management and Becoming Confident Leaders:
[Read more…] about TCEP 141: Tips for Civil Engineers on Crisis Management and Becoming Confident Leaders