Podcast: Play in new window | Download | Embed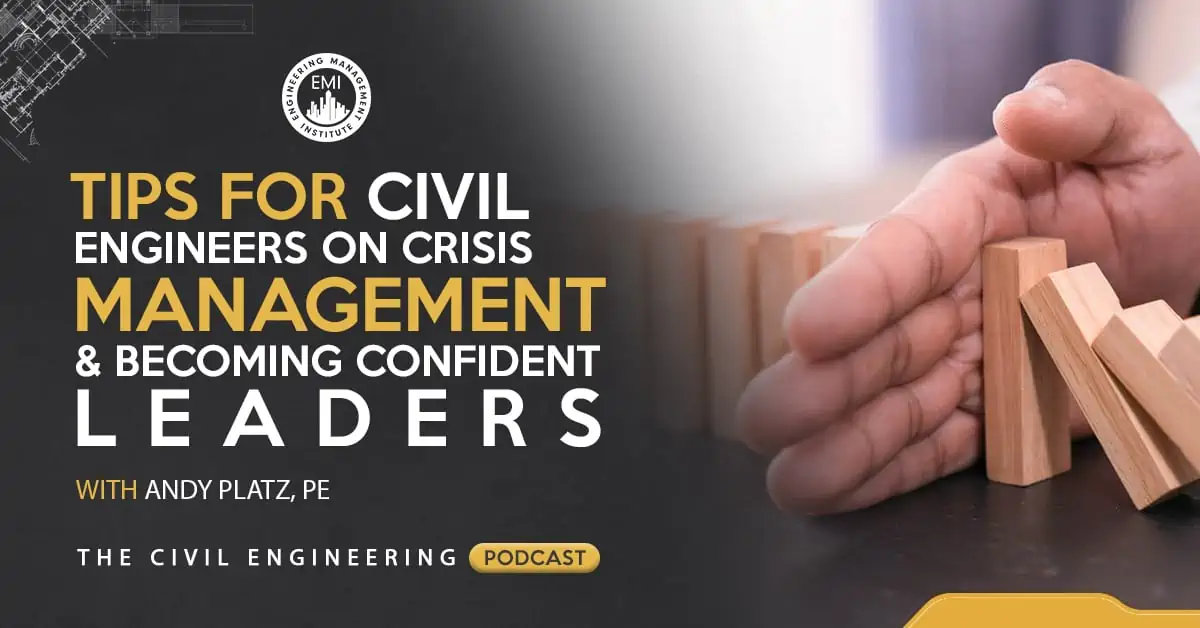 In this episode, I talk with Andy Platz, PE, who is the CEO and President at Mead & Hunt. Andy talks about his career journey of how he went from being a fresh graduate to a CEO of a company. He provides some great crisis management tips to civil engineers and also gives very actionable advice to civil engineers aspiring to become leaders in the field. Andy also talks about how he and other leaders at Mead & Hunt are leading their firm through this COVID-19 coronavirus pandemic.
Engineering Quotes:


Here Are Some of the Questions I Ask Andy:
Can you please tell us about your career progression as a civil engineer?
As a leader of a civil engineering company, how do you manage crisis management at your firm?
How has your staff responded to this time?
How does one be prepared for something like this pandemic?
Was being the CEO a career goal that you had early on in your career?
Are there any skills and characteristics that you find in a lot of civil engineering leaders that allow them to be in leadership roles?
What is your philosophy on social media and how an engineer and engineering firm should utilize it?
How do you think being an ESOP (or having employee owners) impacts the culture of a company?
Here Are Some of the Key Points Discussed About Crisis Management and Becoming Confident Leaders:
When facing a crisis like we are now, you need to stay calm and collected, showing a lot of stability, and there needs to be a lot of communication via online meetings and emails. You also need to be accessible and transparent with your team from the start.
You need to get prepared for remote work, where most of your team can work from home. One of the best options for this is to have a cloud-based system.
Contingency and scenario planning needs to be put in place for anything that has an uncertain future.
You need to look at short-term, mid-term, as well as long-term issues and communicate the information you find with your staff. You need to be very transparent about the actions that might need to be taken in the case that certain events occur.
To stay calm in a crisis is a trait that you learn through experience and watching other managers.
To become a confident leader, you need to follow your passion and not just take any position that is made available to you.
The skills and characteristics that you need to be an engineering leader are:

Be deliberate
Linear thinking
Not being over-reactionary or panic-stricken
Able to deal with design risk
Good at business in a conservative way
Competent at communication and understand the value of it
Solid technical background
Ability to show empathy toward your staff

Social media is a great communication tool that you can use to let people know the values and the culture of the company. This helps with recruitment and letting people know how you operate.
More in This Episode…
About Andy Platz, PE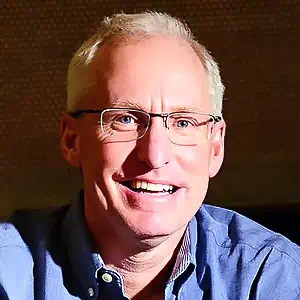 Andy Platz started with Mead & Hunt as a project engineer in 1985. He has held many roles over a successful 35-year career with Mead & Hunt before ultimately being named CEO in 2018.
He takes pride in this nationally recognized architecture and engineering firm, focusing on career opportunities for employees and business development with clients and partnering firms.
Andy develops strong relationships with clients and enjoys collaborating with them on innovative approaches to achieve their goals. In addition, Andy maintains an open-door policy and looks forward to the conversations he will have with employees as CEO.
Resources and Links Mentioned in This Session Include:
COVID-19 Coronavirus News and Information Related to Engineering
Engineering Management Institute Professional Membership
Engineering Management Accelerator – People Skills Course (Online) | 5 PDHs
Project Management Accelerator PM Skills Course
Engineering Management Institute – Training
EMI's YouTube Channel
Mead and Hunt
Connect With Andy Platz, PE
Books Mentioned in This Session:
Surfing the Edge of Chaos Laws of Nature & the New Laws of Business

This episode is brought to you by Maser Consulting P.A., a privately owned, multi-discipline, consulting and engineering design firm with a unique balance of public and private sector experience. Established in 1984 by Richard M. Maser, PE, PP, CME, Chairman & Chief Executive Officer, the firm has an expert staff of licensed engineers, planners, surveyors, landscape architects, and environmental scientists with offices strategically located nationwide. Click here to learn more about Maser Consulting P.A. today.
We would love to hear any questions you might have or stories you might share of how you plan to manage crisis management at your firm.
Please leave your comments, feedback or questions in the section below.
To your success,
Anthony Fasano, PE, LEED AP
Engineering Management Institute
Author of Engineer Your Own Success