Podcast: Play in new window | Download | Embed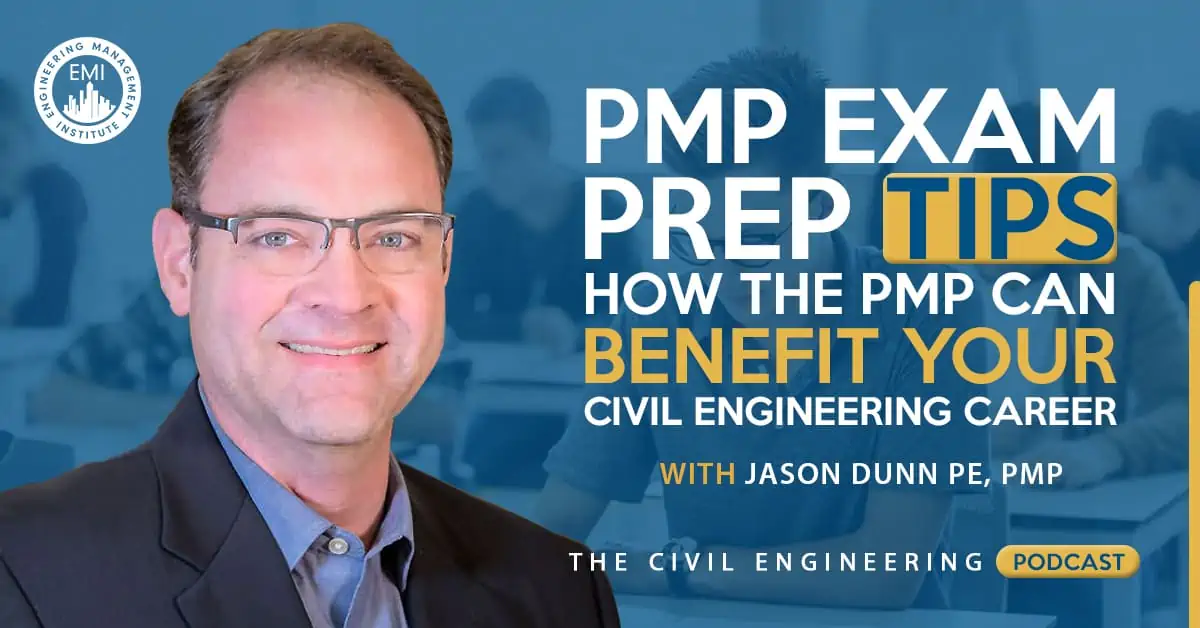 In this episode of The Civil Engineering Podcast, I talk to Jason Dunn PE, PMP, Vice President at BRPH, who serves as the VP of Project Management as well as Chief Risk Officer (CRO). Jason talks about everything you need to know about obtaining the PMP certification, and tells us how getting his Project Management Professional (PMP) certification has impacted his career.
Engineering Quotes:


Here Are Some of the Questions I Ask Jason Dunn:
What are your responsibilities as a Chief Risk Officer?
With all the risks in construction, construction litigation, and cybersecurity, is it correct to say that you have a lot on your plate as CRO?
With your previous experiences and what you can give to the company, it must be exciting as a professional?
What made you interested in acquiring a PMP certification?
Did you prepare for the PMP test before you did the four-day review course?
What is the actual PMP exam like and can you tell us more about it?
How has your PMP certification impacted you in your engineering career and how you approach things?
At what point in a firm's timeline do you develop your project management guidelines?
What advice can you give to a civil engineer who is thinking of getting a PMP certification?
Here Are Some Key Points Discussed in This Episode About BRPH and How a PMP Certification Can Impact Your Career:
[Read more…] about TCEP 152: PMP Exam Prep Tips: How the PMP Can Benefit Your Civil Engineering Career