Podcast: Play in new window | Download | Embed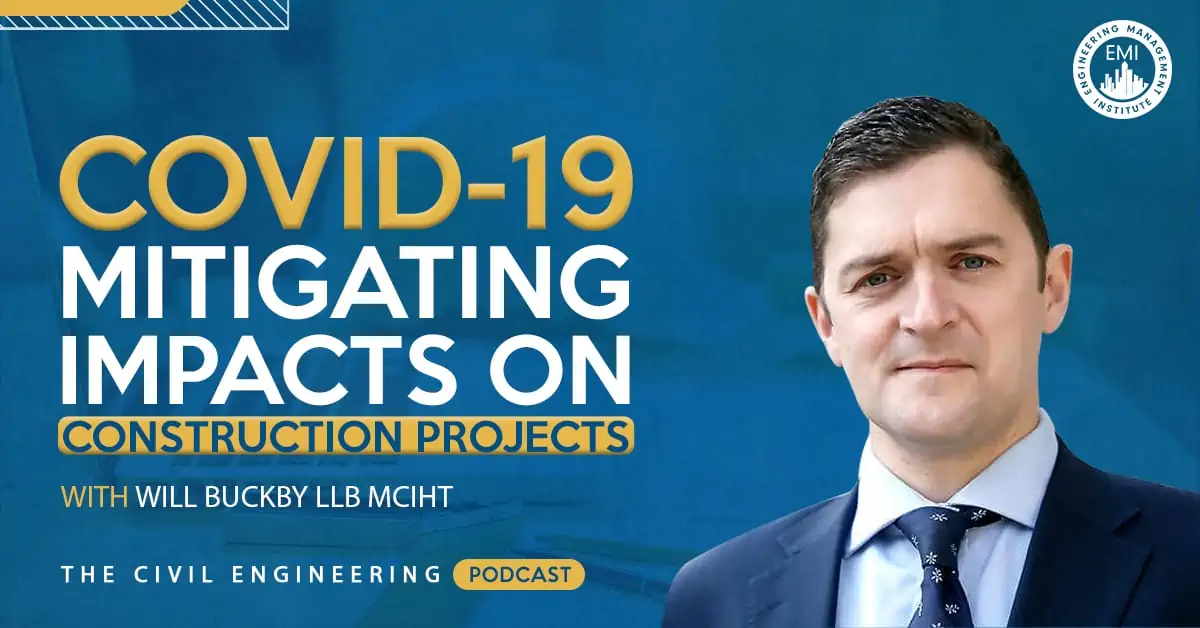 In this episode, I talk to Will Buckby LLB MCIHT, a Contracts and Projects Lawyer at Beale & Co. Will discusses the impact COVID-19 is going to have on the construction markets and projects, what relief is available out there for contractors and consultants, and what notices they should be giving to their employees.
Disclaimer: Please note, the information is this podcast episode and all associated documentation is not legal advice and should NOT be taken as such.  Consult with your own attorney for legal advice related to your projects.  EMI is NOT a law firm and does not provide legal advice.
Engineering Quotes:


Here Are Some of the Questions I Ask Will Buckby:
[Read more…] about TCEP 143: COVID-19: Mitigating Impacts on Construction Projects