Podcast: Play in new window | Download | Embed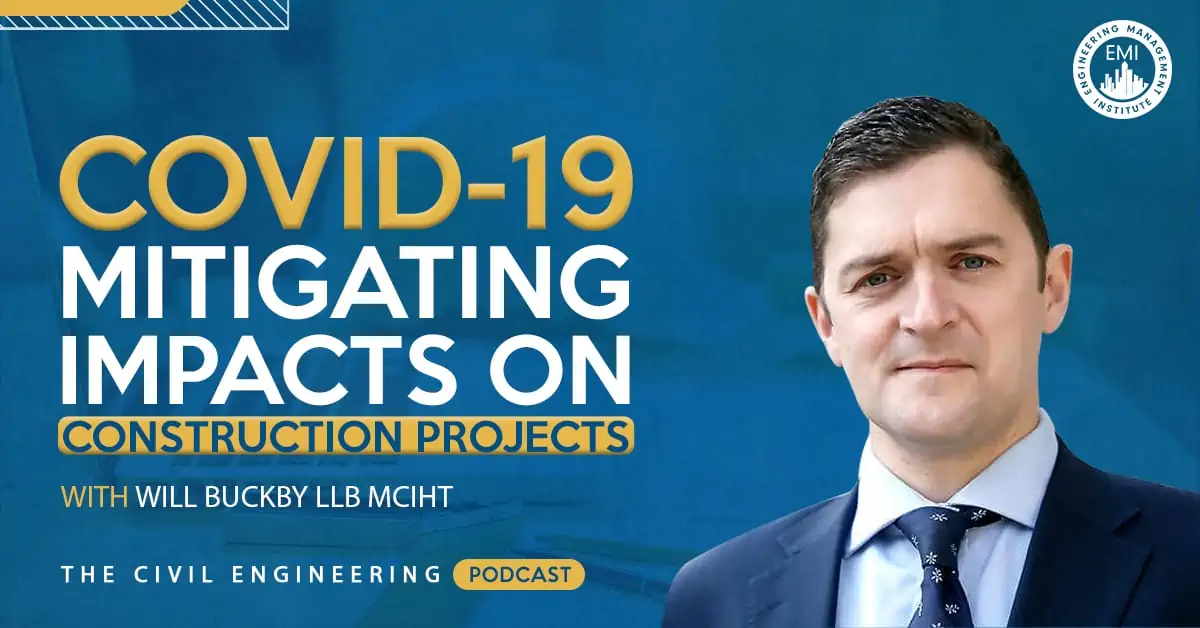 In this episode, I talk to Will Buckby LLB MCIHT, a Contracts and Projects Lawyer at Beale & Co. Will discusses the impact COVID-19 is going to have on the construction markets and projects, what relief is available out there for contractors and consultants, and what notices they should be giving to their employees.
Disclaimer: Please note, the information is this podcast episode and all associated documentation is not legal advice and should NOT be taken as such.  Consult with your own attorney for legal advice related to your projects.  EMI is NOT a law firm and does not provide legal advice.
Engineering Quotes:


Here Are Some of the Questions I Ask Will Buckby:
Can you give us an overview of the impact that COVID-19 has had on the construction market?
With the new directives, is it generally understood what a COVID-19 safe job site is going to look like?
What are the legal ramifications if a contractor has a contract that doesn't have a clause in it regarding a pandemic?
Do you see changes coming for standard form and nonstandard form contracts specifically related to these kinds of circumstances?
What should someone do if the site that they are working on is closed due to the pandemic?
Do you see any kind of an impact, and what it might be, on the legal system with regard to construction cases?
Here Are Some of the Key Points Discussed About Mitigating Impacts of COVID-19 on Construction Projects:
COVID-19 is having a significant impact on the construction market. It has caused a lot of uncertainty and people are not sure if they should return to the construction sites. Contractors and employers are in a much better position to assess what has happened and to decide if a site should remain open or not. Big companies have suspended all projects to take the health and safety of all staff into consideration and to assess if construction projects can continue. Some construction projects are continuing, and some are still suspended at this stage.
The Construction Leadership Council have issued three versions of site operating procedures dealing with social distancing, hygiene, and site meetings. If these procedures cannot be complied with, then the construction site should remain suspended.
It is easier for some professionals to work from home than others. If you need to go to the office, then your employers must ensure that public health guidance is followed. For contractors and consultants who need to go onto the construction sites, the employers need to make sure that the public health guidelines are also being followed on the construction sites.
A threat to health and safety can cause the inability to deliver services and works, which will cause delays and cost overruns. New site operating procedures are resulting in additional costs and time in delivery. Under English law, there is no concept of force majeure. This means that the common law outside of your contract cannot be forced into your contract unless it is written into your contract.
With COVID-19 now, professionals should look at their contracts to see if there are force majeure, extension of time, and additional fees clauses in them that could entitle the professionals to extra time and money.
If you are in the process of signing a contract, you need to be sure that it contains clauses providing you with remedies for the current circumstances. These clauses should have force majeure, an extension of time, and additional cost because of COVID-19 and the effects it will have after the pandemic is over.
In terms of force majeure for your staff who are working abroad, you need to have a clause stating that the staff will need to return home if the law is put in place in your home country. This should also highlight the costs involved in doing this.
When a construction site is being closed, there needs to be a positive dialogue between all staff, management, and owners, and all discussions need to be documented for future reference. The contract needs to be looked at again and any notices that need to be submitted in accordance with the contract should be submitted to the relevant parties. This needs to be done promptly and can help to settle disputes in the future.
Everyone in the legal system is working from home, which makes it difficult to convene protocol and settle meetings, mediation, and court hearings. This has caused many cases to be delayed. The legal system is working toward becoming a modern system using technology to mediate disputes, which is helping to keep the process ongoing.
More in This Episode…
About Will Buckby LLB MCIHT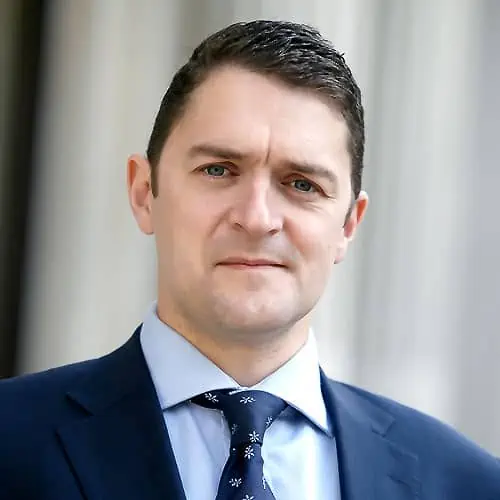 Will is a contract advisory lawyer and specializes in the development, construction, and engineering matters in the U.K. and across the globe, particularly the Middle East and Africa.
He is highly experienced at advising on standard forms of contract including FIDIC and EDF; bespoke agreements concerning construction contracts, professional appointments, collateral warranties, parent company guarantees, bonds, joint venture arrangements, alliancing, and other associated documentation; and various forms of PPP.
Will has a monthly section in LexisNexis' Construction Law journal. He is also a regular speaker on issues relating to construction and engineering.
Resources and Links Mentioned in This Session Include:
COVID-19 Coronavirus News and Information Related to Engineering
Engineering Management Institute Professional Membership
Engineering Management Accelerator – People Skills Course (Online) | 5 PDHs
Project Management Accelerator PM Skills Course
Engineering Management Institute – Training
Beale & Co
Connect with Will Buckby LLB MCIHT
Contact Will Buckby
LexisNexis' Construction Law Journal
Construction Leadership Council
Books Mentioned in This Session Include:
Professional Service Agreements: A Guide for Construction Professionals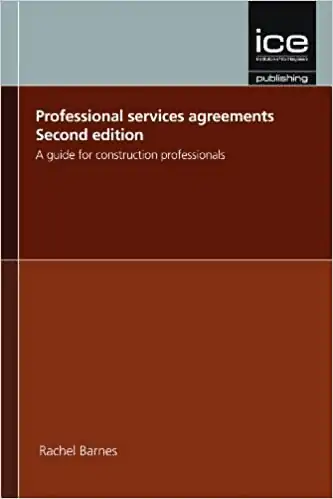 How has COVID-19 affected your construction projects?
We would love to hear any questions you might have or stories you might share on mitigating impacts of COVID-19 on construction projects.
Please leave your comments, feedback or questions in the section below.
To your success,
Christian J. Knutson, CEng, P.E., PgMP
Engineering Management Institute