Podcast: Play in new window | Download | Embed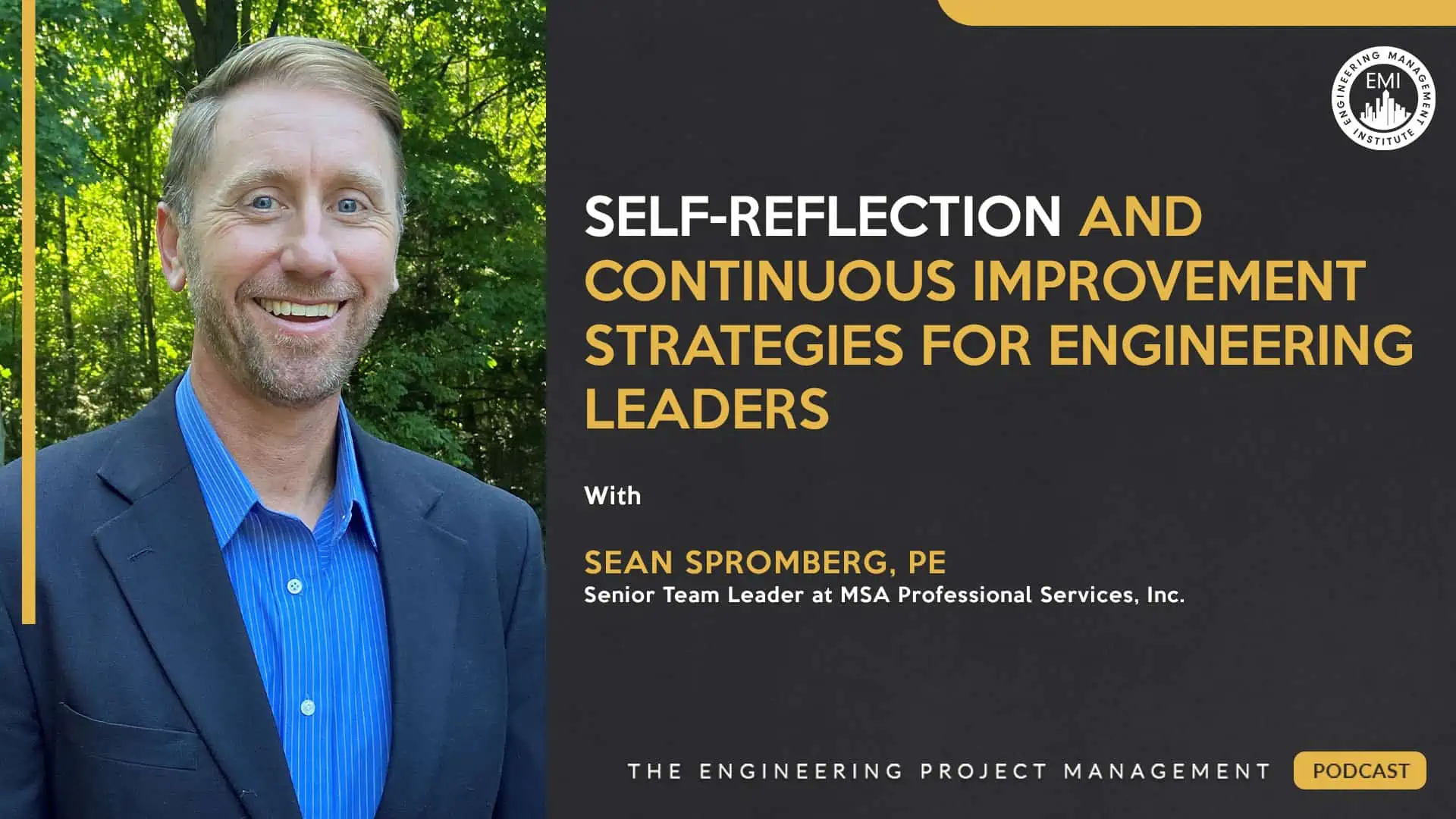 In this episode, I talk with Sean Spromberg, P.E., the team leader at MSA Professional Services, about the vital role of self-reflection and continuous improvement for engineering leaders. He also talks about how working in construction benefits engineering and how to overcoming fear in your engineering career.
***You can view the video version of this episode here.***
Engineering Quotes:
Here Are Some of the Questions I Ask Sean:
How has working in the construction field been valuable for getting back into engineering and design?
How do you approach self-reflection as a team leader and continue to improve yourself in that role?
How can being open-minded as a leader benefit your team and organization?
How has being willing to try different things helped you today, regardless of the initial fear that can come with it?
What advice do you have for overcoming fear and taking risks in your career based on your own experiences?
How can individuals continue to seek out new experiences and perspectives throughout their careers?
How have challenges strengthened your purpose and shaped your perspective on career and life?
What final advice can you offer to engineers and project managers as they advance in their careers?
Here Are Some Key Points Discussed in This Episode About Self-Reflection and Continuous Improvement Strategies for Engineering Leaders:
[Read more…] about TEPM 018: Self-Reflection and Continuous Improvement Strategies for Engineering Leaders