Podcast: Play in new window | Download | Embed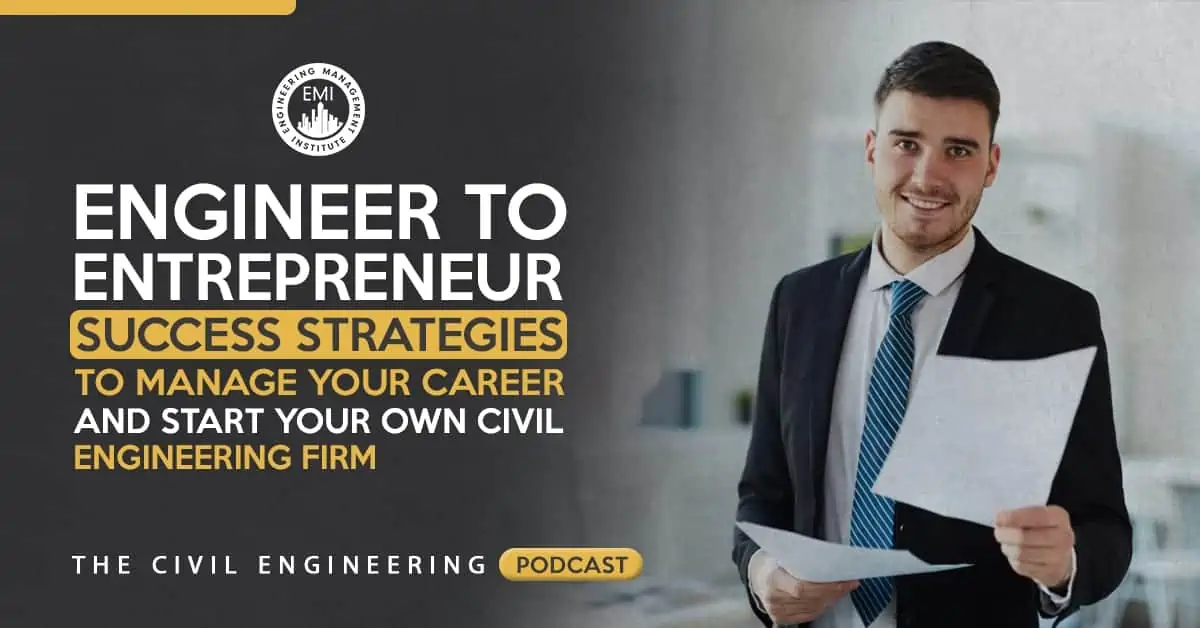 In episode 036 of The Civil Engineering Podcast, I interview Rick DeLaGuardia about entrepreneurship in civil engineering. We will focus on his newest book called Engineer to Entrepreneur: Success Strategies to Manage Your Career and Start Your Own Firm.
Here are some of the questions I ask Rick:
What made you decide to write the book?
Who is the book geared to primarily?
What is the one key point you were trying to make when you wrote the book?
You use a lot of anecdotes in your book, why?
In the book you ask the readers to consider working for a small niche firm, can you explain why?
You write about investing and finances a lot, why is it so important?
Based on the three parts of your book, what is the best advice you could provide to each group: student, young engineer and aspiring entrepreneur?
Who is publishing your book and how can we get a copy?
Quotes to think about:


Here are some key points on success strategies discussed in this episode:
[Read more…] about TCEP 036: Engineer to Entrepreneur: Success Strategies to Manage Your Career and Start Your Own Civil Engineering Firm