Podcast: Play in new window | Download | Embed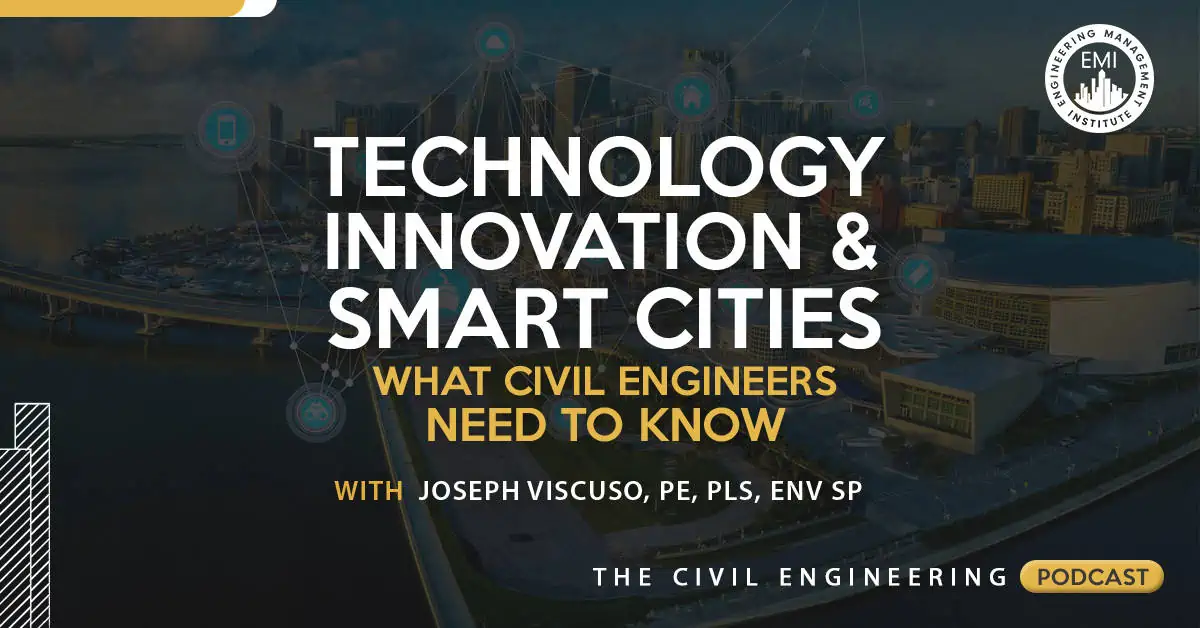 In episode 124 of The Civil Engineering Podcast, I will be taking you with me to Philadelphia where we will be visiting the offices of Pennoni to talk to Joseph Viscuso, PE, PLS, ENV SP who serves as Pennoni's Senior Vice President and Director of Strategic Growth. We will be talking about smart cities and specifically about understanding how important it is to embrace technology and to be innovative in your career. Viscuso also elaborates on the next wave of technology which is heavily reliant on the 5G network and also the threats that cyber security has on smart cities. You can also view this episode on YouTube. You don't want to miss this one!
Engineering Quotes:


Here Are Some of the Questions I Ask Joe:
I know that you spend a lot of your time traveling to different cities and venues to discuss innovation and technology—why do you think that is important for the future of firms like Pennoni?
How do you see innovation/technology changing the everyday landscape in the engineering profession?
If I gave you a crystal ball, what would you see about the future of smart cities?
If I gave you a magic wand, how would you use it to increase smart city momentum?
We have heard a lot about cyber security threats – how can this impact smart cities?
What are some of the challenges for cities to adopt smart technologies?
What can residents do to move the conversation further on smart city solutions?
Here Are Some Key Points Discussed in This Episode About Smart Cities, Technology and Innovation:
[Read more…] about TCEP 124: Technology, Innovation, and Smart Cities – What Civil Engineers Need to Know