Podcast: Play in new window | Download | Embed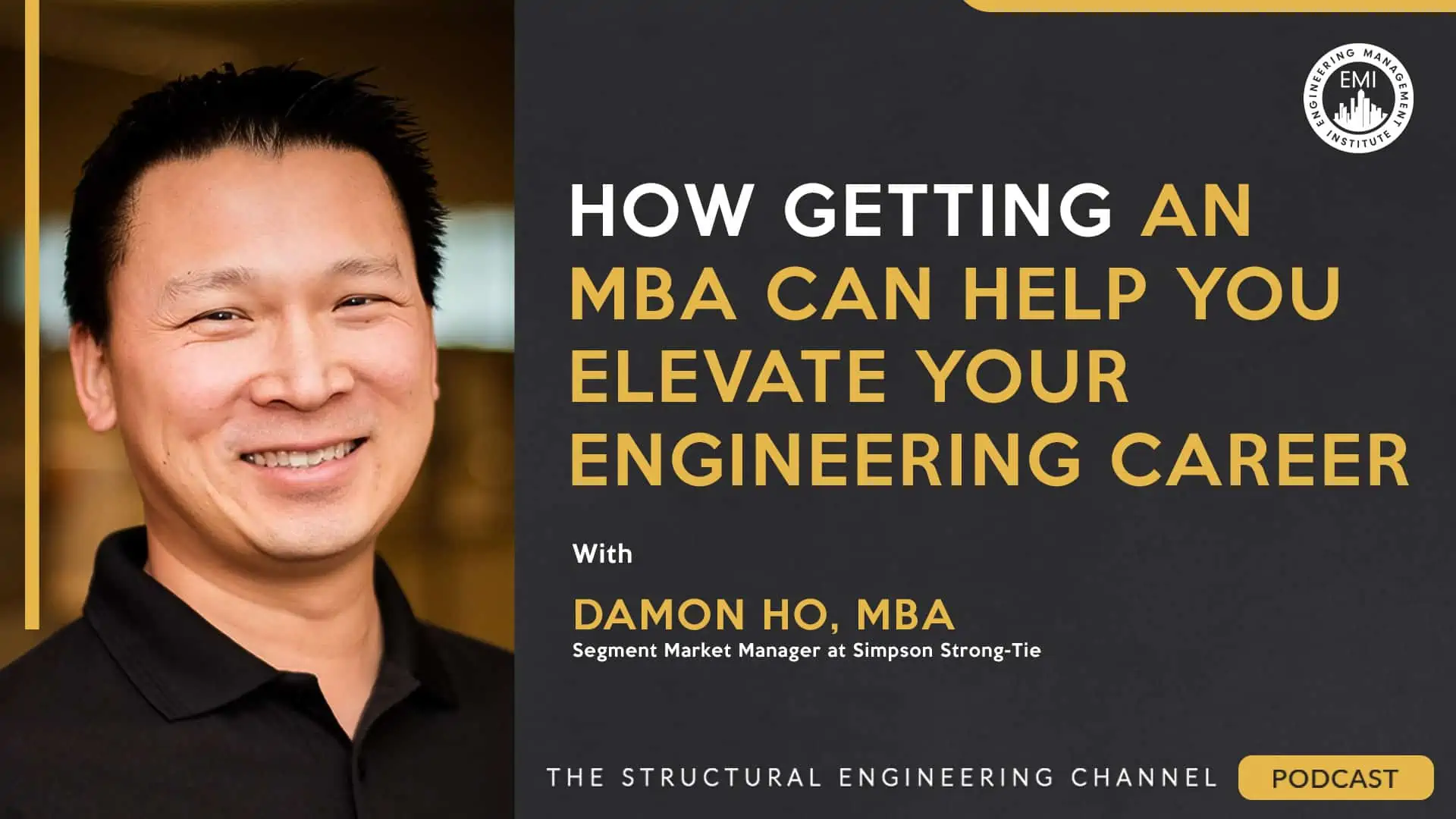 In this episode, we talk to Damon Ho, MBA, a segment market manager at Simpson Strong-Tie, about how getting an MBA can help you in your engineering career and the type of careers that engineers with an MBA can pursue.
Engineering Quotes:



Here Are Some of the Questions We Ask Damon:
Why did you decide to pursue a career in engineering and how did you identify and find your niche in the industry?
What made you decide to go for an MBA and how has it helped you in your engineering career?
What are some of the benefits of getting an MBA after you graduate as an engineer?
How do you know which engineering discipline is right for you and what career can engineers with an MBA pursue?
Why do you think saying yes to opportunities in your career is important?
Why is it important for engineers to have a mentor or a role model in their careers?
Do you have any career advice for structural engineers?
Here Are Some of the Key Points Discussed About How Getting an MBA Can Help You Elevate Your Engineering Career:
[Read more…] about TSEC 094: How Getting an MBA Can Help You Elevate Your Engineering Career