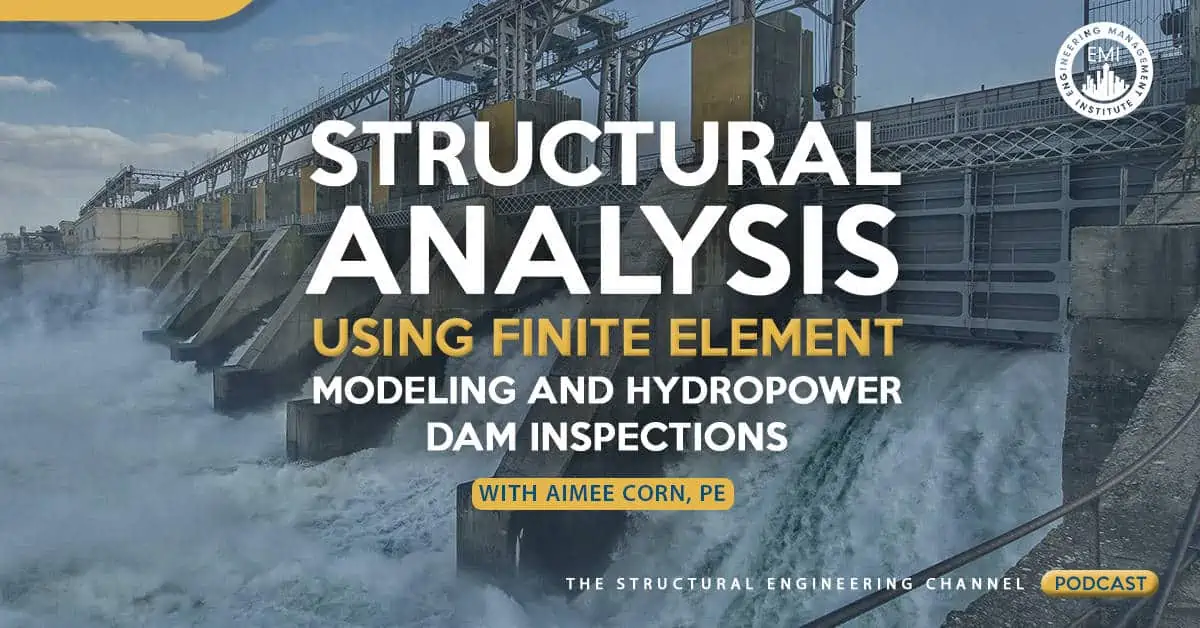 In episode 21 of The Structural Engineering Channel podcast, we talk to Aimee Corn, PE, who is a civil and structural engineer at Gannett Fleming. Aimee will be talking to us about structural analysis using finite element modeling and hydropower dam inspections. She also talks about her career journey and shares some great tips on communication and overcoming failure in your engineering career.
Engineering Quotes:



Here Are Some of the Questions We Ask Aimee in This Episode:
Your technical work has focused a lot on dams. You've developed non-linear models of 40- to 300-foot-tall arch dams. Can you talk to us about the structural engineering that goes into that?

What are some of the places where you use finite element modeling or where you find it most helpful?

What goes into a hydropower dam inspection?

How important are written communication (e.g., email, technical reports, memoranda) and verbal communication (e.g., presentations, phone calls) skills on these projects and in the workplace in general?

What is the Potential Failure Mode Analysis (PFMA) process and how it is used?

What are some of the resources and ways that students can get into the dam industry?

How can a person evolve their professional association participation beyond just joining as a member?

Do you have an overall life or career philosophy you can share with us?
Here Are Some of the Key Points Discussed About Finite Element Modeling and Hydropower Dam Inspections:
[Read more…] about TSEC 21: Structural Analysis Using Finite Element Modeling and Hydropower Dam Inspections