Podcast: Play in new window | Download | Embed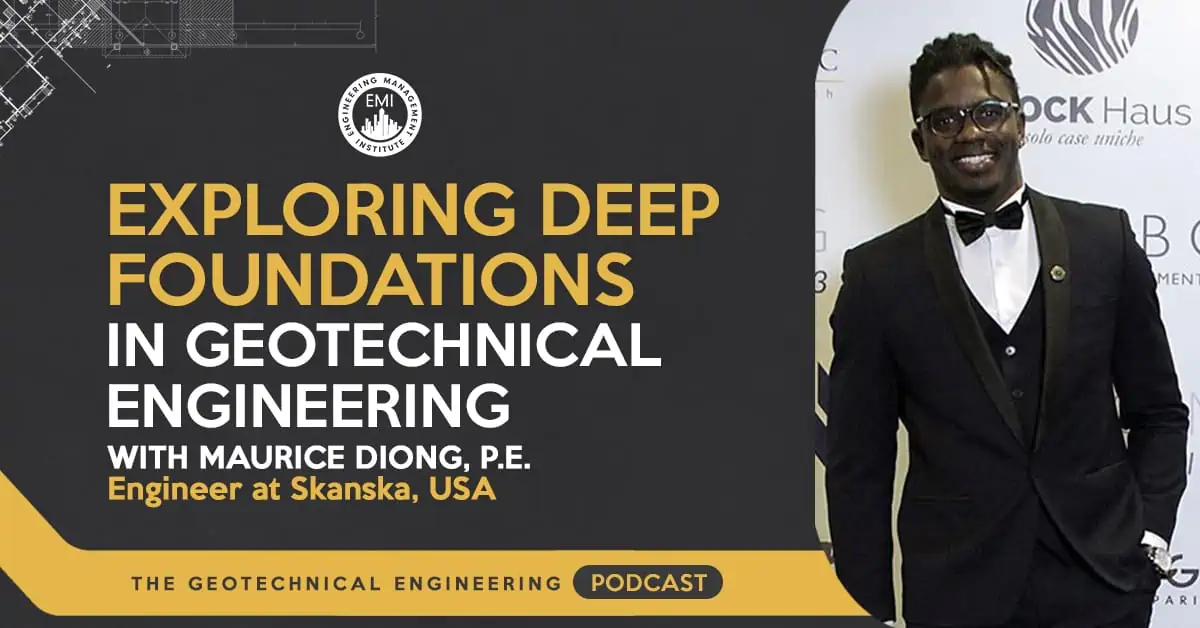 In this episode of The Geotechnical Engineering Podcast, we talk to Maurice Diong, P.E. an engineer at Skanska, USA about deep foundations in geotechnical engineering, the importance of getting out on the field, and using the most effective solutions on the field.

Here Are Some of the Questions We Ask Maurice in This Episode:
What are deep foundations and what kind of deep foundations do you work on?
What are some of the different construction techniques for deep foundations that geotechnical engineers should be aware of?
Tell us about a deep foundation project that you have been involved in and how it benefited your engineering career.
The focus on getting things right sometimes becomes an obsession with obtaining perfection. How do you resolve this?
What final piece of advice would you like to give engineers out there?
Here Are Some of the Key Points Discussed About Deep Foundations in Geotechnical Engineering:
[Read more…] about TGEP 35: Exploring Deep Foundations in Geotechnical Engineering