Podcast: Play in new window | Download | Embed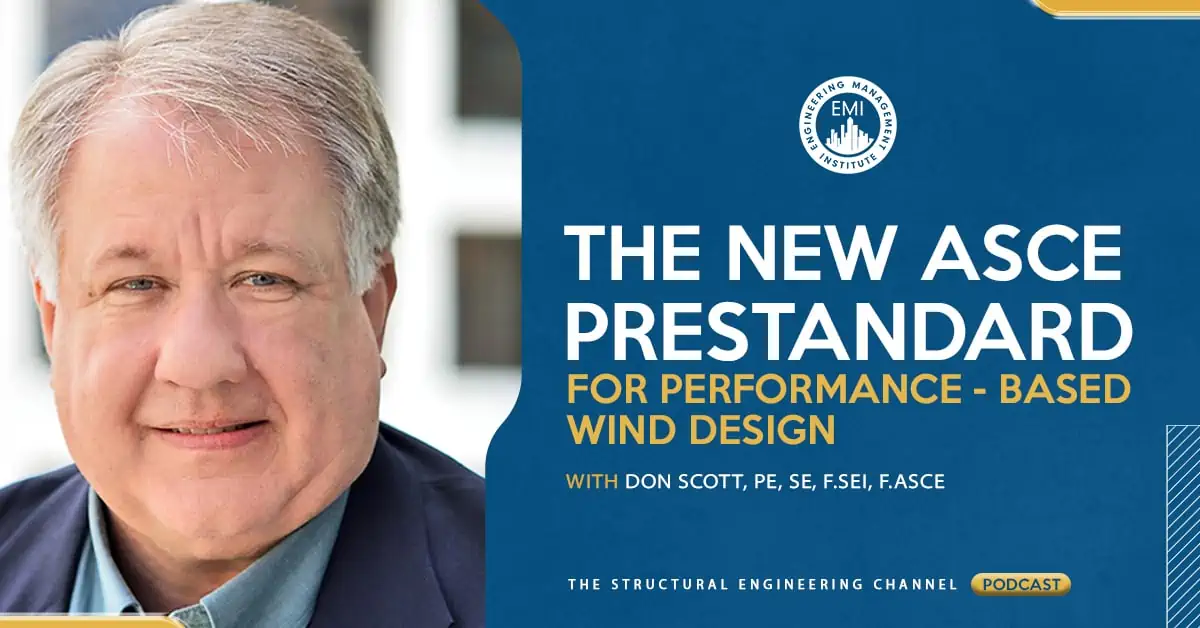 In this episode of The Structural Engineering Channel podcast, we talk to Don Scott, PE, SE, F.SEI, F.ASCE, who is the Senior Principal at PCS Structural Solutions. Don will be breaking down ASCE's new Prestandard for Performance-Based Wind Design. He also provides some great examples of when you should use this prestandard and explains the importance of why you should use it. 
Engineering Quotes:


Here Are Some of the Questions We Ask Don in This Episode:
SEI received a research grant from the Charles Pankow Foundation for $150,000 with co-funding from the ACI, AISC, ASCE Industry Leaders Council and the MKA Foundation. Can you tell us a little bit about the Charles Pankow Foundation?
What is the purpose of the ASCE/SEI Pre-standard for performance-based wind design?
What should structural engineers know about these prestandrad?
How does performance-based design differentiate from traditional prescriptive procedures?
Do you see this trend with performance-based design expanding across structural engineering and possibly into other industries of civil engineering?
Here Are Some of the Key Points Discussed About the New ASCE Prestandard for Performance-Based Wind Design:
[Read more…] about TSEC 09: The New ASCE Prestandard for Performance-Based Wind Design with Don Scott