Podcast: Play in new window | Download | Embed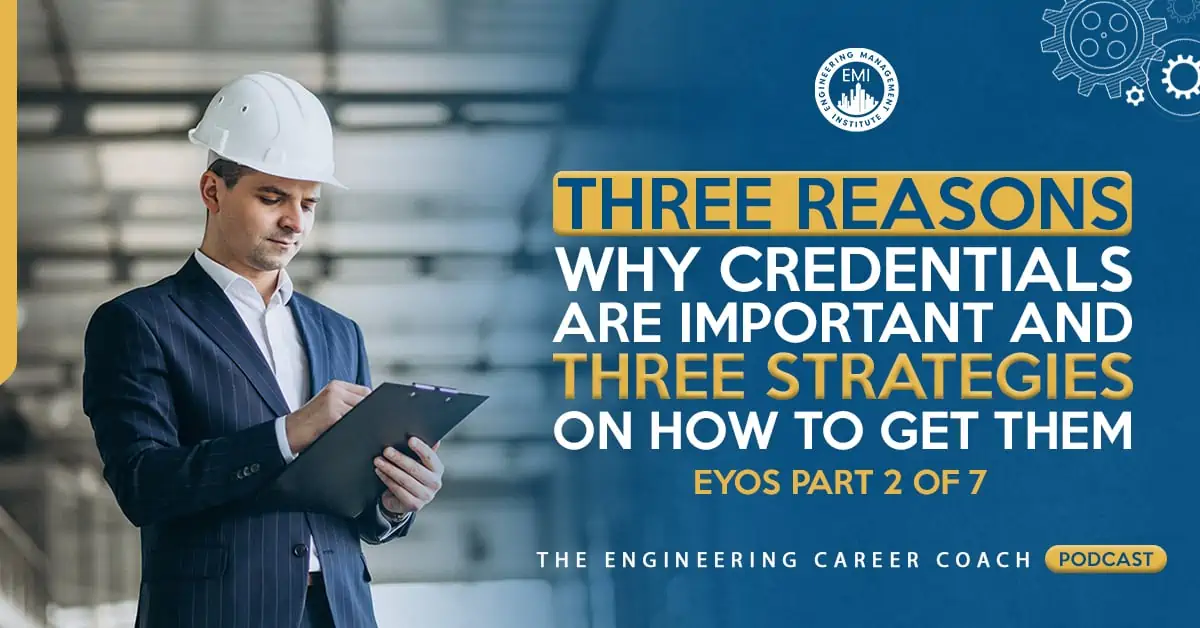 In this session of The Engineering Career Coach Podcast, I talk about why credentials are so important in your engineering career and give you some tips on how you can obtain the right ones.
I will also share with you my public pledge on one of my 2015 goals at the end of the podcast.
This episode is the second of the seven part Engineer Your Own Success podcast series which I am creating to celebrate one of my biggest goal of 2014 which was rewriting my updated and expanded edition of Engineer Your Own Success.
In our Take Action Today segment at the end of the show, I will give you a challenge that will definitely drive you in your engineering career.
"You don't win the U.S. Open by being lucky, throw it up there and hope. He's got credentials." – Hale Erwin
Credentials are critical to advancement as an engineer. You should definitely consider obtaining some credentials in your engineering career that are aligned with your goals. When I say credentials, it could mean licenses, certifications, publications, or awards that you have received. In this episode, I will discuss three reasons why credentials are important and three strategies for how you can obtain them.
Importance of credentials: [Read more…] about TECC 43: The Engineering Career Coach Podcast – Three Reasons Why Credentials are Important and Three Strategies on How to Get Them – EYOS Part 2 of 7