Podcast: Play in new window | Download | Embed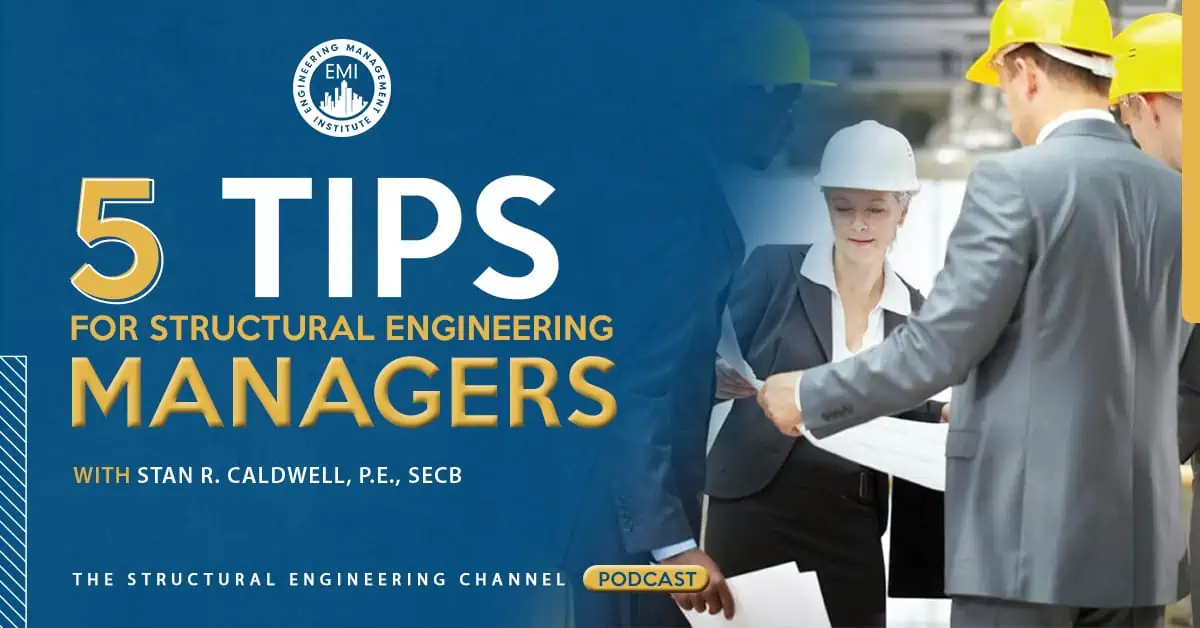 In episode 23 of The Structural Engineering Channel Podcast, we talk to Stan R. Caldwell, P.E., SECB, a Structural Engineering Consultant who provides structural engineering consultation, primarily with respect to construction litigation. This is the second of a two-episode series. In the previous episode, Stan provided five tips for young structural engineers and in this episode, Stan will give us five tips for structural engineering managers which can help them strive to become the best managers in their field.
Engineering Quotes:



Here Are Some of the Questions We Ask Stan Caldwell in This Episode:

What led to the development of this sister article that you wrote for STRUCTURE magazine, "Your Top 5 Tips for Engineering Managers," and how did you get those?
Do the tips for structural engineering managers complement any tips for young engineers?
What is the first step that someone can take to get closer to achieving a prime professional role on a project?
Your second tip for managers is "Stay in your lane." What do you mean by that?
Why should structural engineers embrace construction?
Why do you specifically advocate that structural engineering managers should champion the idea of cherishing their people?
The last of your five tips is to make a profit. Could you go into that?
How do we, as a community, get opportunities where we can create a profit for our internal team by working with other firms?
Here Are 5 Tips for Structural Engineering Managers:
[Read more…] about TSEC 23: 5 Tips for Structural Engineering Managers