Podcast: Play in new window | Download | Embed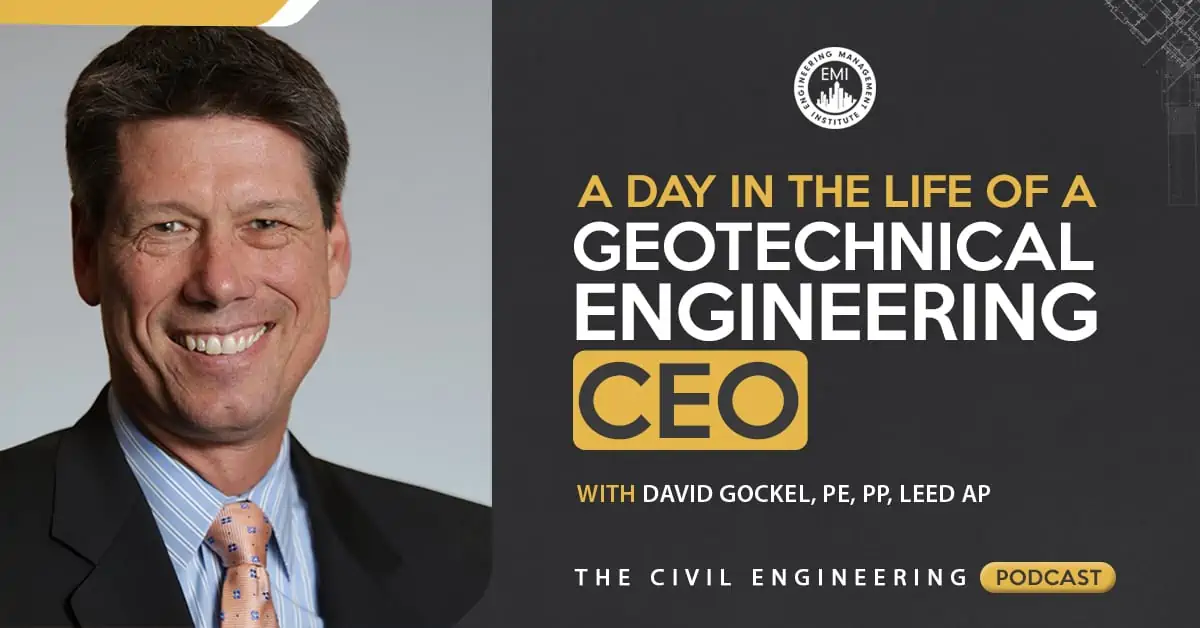 In episode 065 of The Civil Engineering Podcast, I talk with David Gockel, PE, PP, LEED AP, CEO of Langan Engineering & Environmental Services, about how a day in the life of a geotechnical engineering CEO looks, especially one that is in charge of a very fast-growing firm.
Here are some of the questions I ask Dave:
What prevents engineers from learning other skill sets?
How did you acquire the skills needed to get to where you are today?
Tell me about a memorable success in your career.
Tell me about one of the mistakes you've made and what you learned from it.
Is it true that if civil engineers want to achieve a partner/owner status in their firms, that they must be a great business developer?
What is one valuable piece of advice that you can give to a striving seller-doer?
At what point in your career (if ever) did you have a goal of being the CEO?
How would you summarize your job description as CEO?
Would you take us through a typical day as CEO?
What is your favorite and least favorite part of being a CEO?
Engineering Quotes:




Here are some key points discussed on a day in the life of a Geotechnical Engineering CEO:
[Read more…] about TCEP 070: A Day in the Life of a Geotechnical Engineering CEO