Podcast: Play in new window | Download | Embed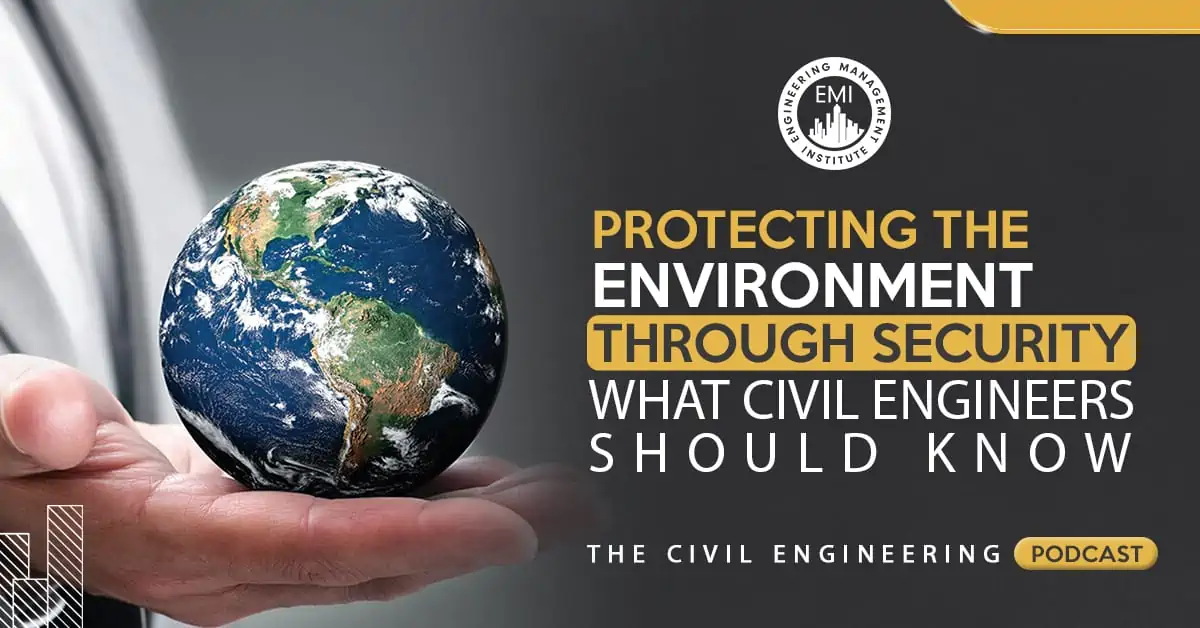 In episode 034 of The Civil Engineering Podcast, I interview my co host, Christian Knutson on protecting the environment through security and we also talk about how civil engineers can make a difference to it.
Here are some of the questions I ask Chris:
What is environmental security?
What is included within this framework?
Can you share an example of an environmental security issue?
How have you been supporting environmental security and protection efforts recently as a civil engineer?
Quotes to think about:



Here are some key points discussed in this episode:
[Read more…] about TCEP 034: Protecting the Environment Through Security: What Civil Engineers Should Know